Dave Davies, Islington Assembly Hall, gig review: What a night
I jumped and shouted like a loon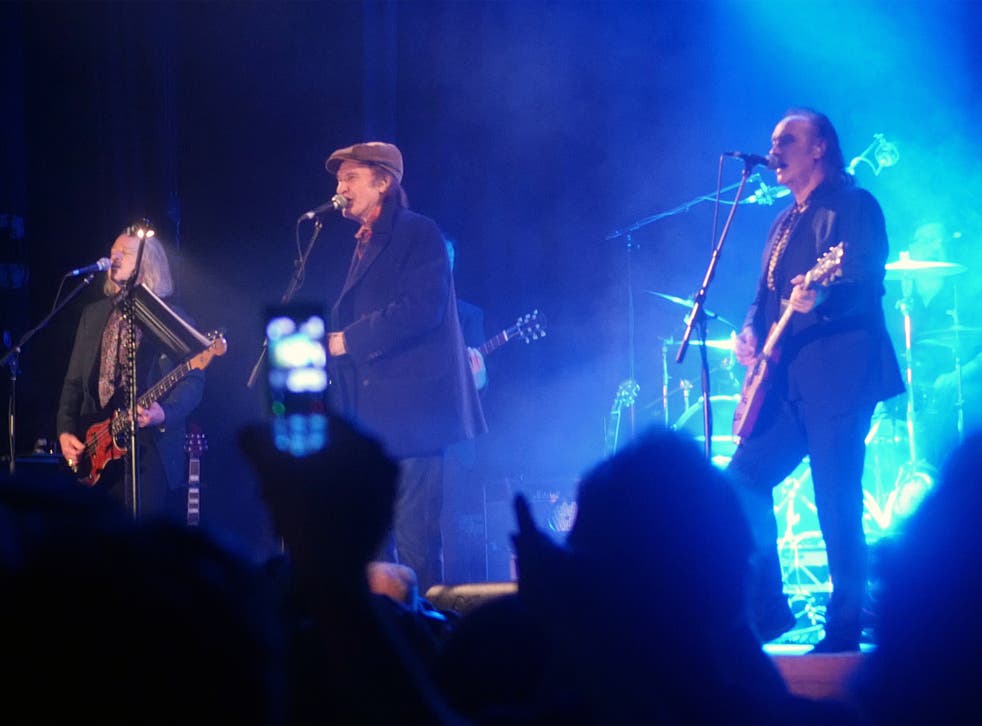 It was always going to happen this way. The Stones and The Who booked out Hyde Park for their 50th anniversaries. But after two years of wrangling in the haphazard, human world of The Kinks, suddenly, at the end of their 51st year, in a friendly municipal hall not far from Muswell Hill, unannounced and for the first time in 19 years, Ray Davies is singing "You Really Got Me" with Dave Davies playing its great riff at his side. And I am leaping and shouting like a loon.
It was already an inspiring Dave Davies gig. His professional recovery from his 2004 stroke has greatly advanced since last year's UK live return. An acoustic section emphasises his open-hearted artistry with his finest song, "Strangers", and "Dead End Street", full of punk spirit, rings out with full contemporary ire in Cameron's Britain.
The night's concluding treat, agreed at the last minute, starts with a pause, as Ray keeps his brother waiting. When he looks at him for "You Really Got Me"'s solo, as he did when they recorded it, Dave delivers. "What a noise," says Ray. What a night.
Register for free to continue reading
Registration is a free and easy way to support our truly independent journalism
By registering, you will also enjoy limited access to Premium articles, exclusive newsletters, commenting, and virtual events with our leading journalists
Already have an account? sign in
Register for free to continue reading
Registration is a free and easy way to support our truly independent journalism
By registering, you will also enjoy limited access to Premium articles, exclusive newsletters, commenting, and virtual events with our leading journalists
Already have an account? sign in
Join our new commenting forum
Join thought-provoking conversations, follow other Independent readers and see their replies