Dave Gahan and Soulsavers, Shepherd's Bush Empire, review: Further proof that Gahan can thrive away from the day job
The Depeche Mode frontman's work with Soulsavers has been about removing the straitjacket of their modus operandi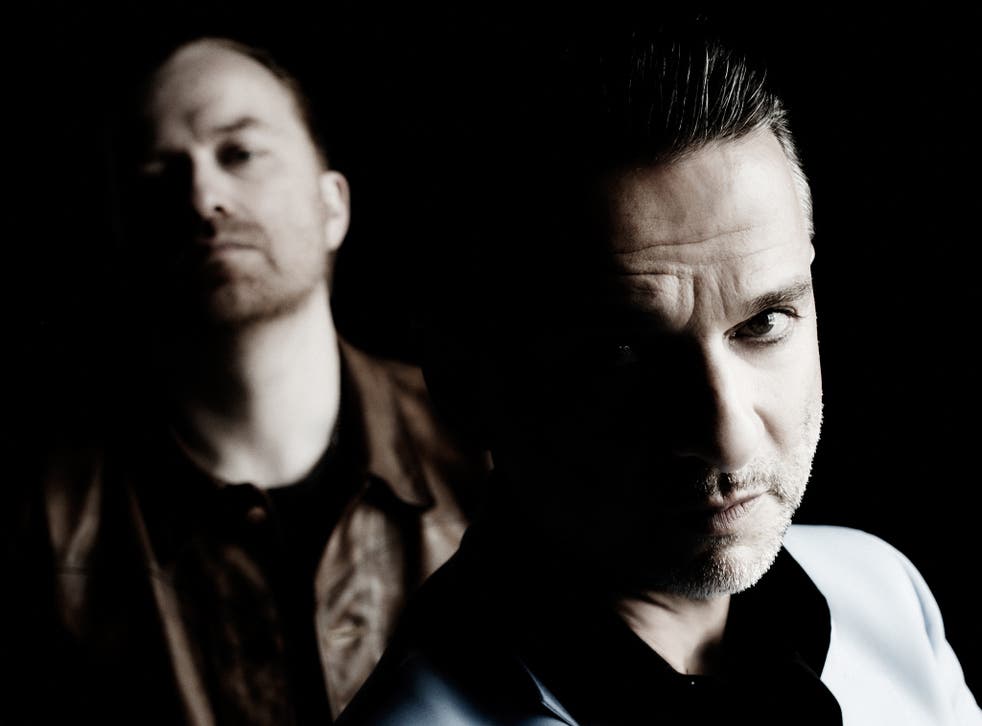 With Soulsavers, Dave Gahan might have found salvation. He certainly seems to have discovered a hitherto unrealised sunny disposition: just two songs into this rare intimate outing for the Depeche Mode frontman in order to showcase Angels and Ghosts, his second collaboration with the production duo following 2012's confessional The Light The Dead See, his instantly recognisable baritone is crooning "when you look around/it's profound/what we can do/there's light here/and it shines on you". One track later, he is singing "the angels are singing/it's a beautiful sound".
For a man whose lyrical concerns have long revolved around love, loss, drugs, redemption and his numerous skirmishes with death (Gahan was clinically dead for six minutes following an overdose in 1996), such an outlook is positively jarringly. But then his work with Soulsavers - songwriters that, having worked with Mark Lanegan and Spiritualized's Jason Pierce, obviously have a penchant for darkness - has always been about removing the straitjacket of Depeche Mode's modus operandi.
His favourite themes are still peppered throughout Angels and Ghosts, but tonight it seems like Gahan is enjoying playing with the imagery rather being consumed by the reality. Resplendent in red blazer, he seems uninhibited, though that is largely to do with the soundtrack Soulsavers provide: a world away from Depeche Mode's electronics, the nine-strong band and backing singers use dusty, brooding, gospel-tinged blues as a default, leaving Gahan free to push his voice centre stage, not forgetting, much to the fevered crowd's delight, his infamously hammy posturing.
When it works best, as on the anthemic Shine and All of This and Nothing, it is mightily effective, like Nick Cave's Bad Seeds have hi-jacked the stage looking for trouble. Not everything is so stirring, however, and an encore featuring two ecstatically received Depeche Mode tracks somewhat shows up how the mid-paced nature of the main set required a jolt out of its comfort zone. Yet for Gahan the survivor, this was further proof he can thrive away from the day job.
Join our new commenting forum
Join thought-provoking conversations, follow other Independent readers and see their replies