Joe Bonamassa, Brighton centre, gig review: He appeals to the 50-something but his heart is in the right place
Bonamassa inevitably recalls the late Stevie Ray Vaughan - and can be a show-off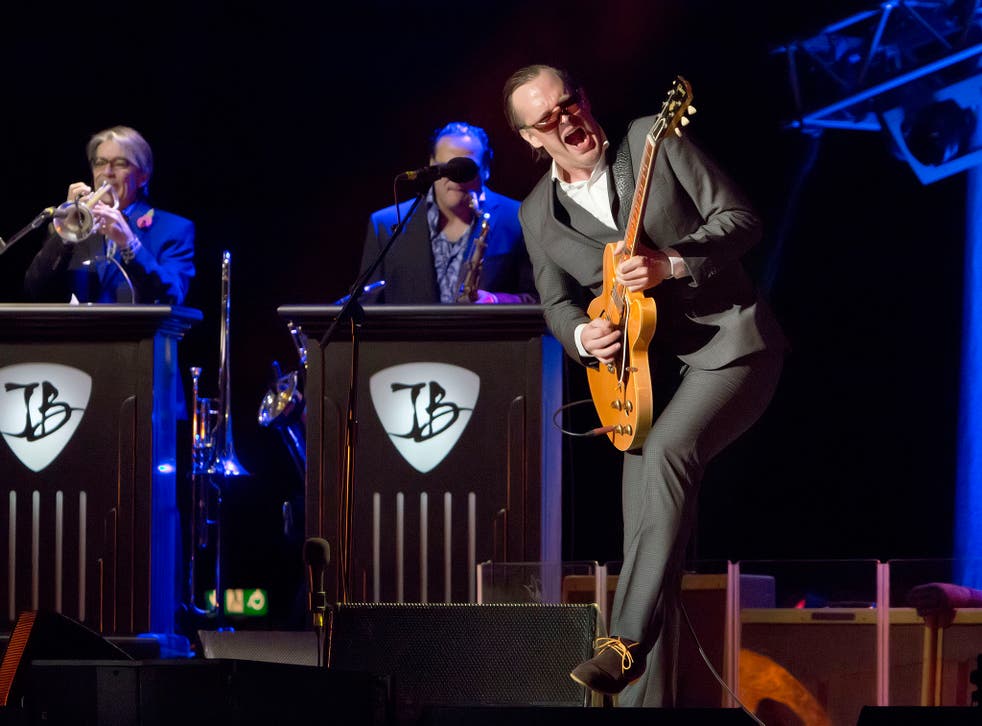 As soon as he started the first of two sell-out concerts which formed the culmination of his most successful European tour ever – and ended at the 300-capacity Mr Kyps where he made his name in Poole a decade ago – the dark-shaded, smart-suit wearing New York-born Joe who is not Satriani set the strings a-vibrating on his Gibson during a barnstorming version of Freddie King's ''See See Baby'', the obvious reference point for an Eric Clapton aficionado and a lover of the Chicago, Memphis and Texas blues genres.
With his equally significant and enjoyable take on the very same King's ''Going Down'' midway through the well-constructed set list, the relevance of the epochal three Kings – Albert and B.B. of course, whom Bonamassa supported when he was 12 – remained stronger than ever. As well as the need to answer the question: "Can white men play the blues?"
Alongside Gary Lee Clark, Jr. who has picked up the blues baton recently, Bonamassa inevitably recalls the late Stevie Ray Vaughan, Johnny Winter, Rory Gallagher and Gary Moore and can be a show-off, as expected from many of the blues originators and their white disciples. The presence of such stellar sidemen as Letterman drummer Anton Fig and Vaughan's keyboardist Reese Wynans enabled him to do justice to half a dozen superlative originals – as well as the Jimi Hendrix composition ''Hey Baby (New Rising Sun)'' – from his last studio recording, 2014's Different Shades Of Blue. Bonamassa's music may appeal to the 50-something, pension-cash-in, vintage guitar-buying audience but his heart is in the right place.
Register for free to continue reading
Registration is a free and easy way to support our truly independent journalism
By registering, you will also enjoy limited access to Premium articles, exclusive newsletters, commenting, and virtual events with our leading journalists
Already have an account? sign in
Register for free to continue reading
Registration is a free and easy way to support our truly independent journalism
By registering, you will also enjoy limited access to Premium articles, exclusive newsletters, commenting, and virtual events with our leading journalists
Already have an account? sign in
Join our new commenting forum
Join thought-provoking conversations, follow other Independent readers and see their replies