Johnny Borrell and Zazou, 100 Club, gig review: Bigmouth strikes again
Gig was like something you'd stumble across in a far flung corner of Glastonbury as played by people who got dressed blindfolded in a costume shop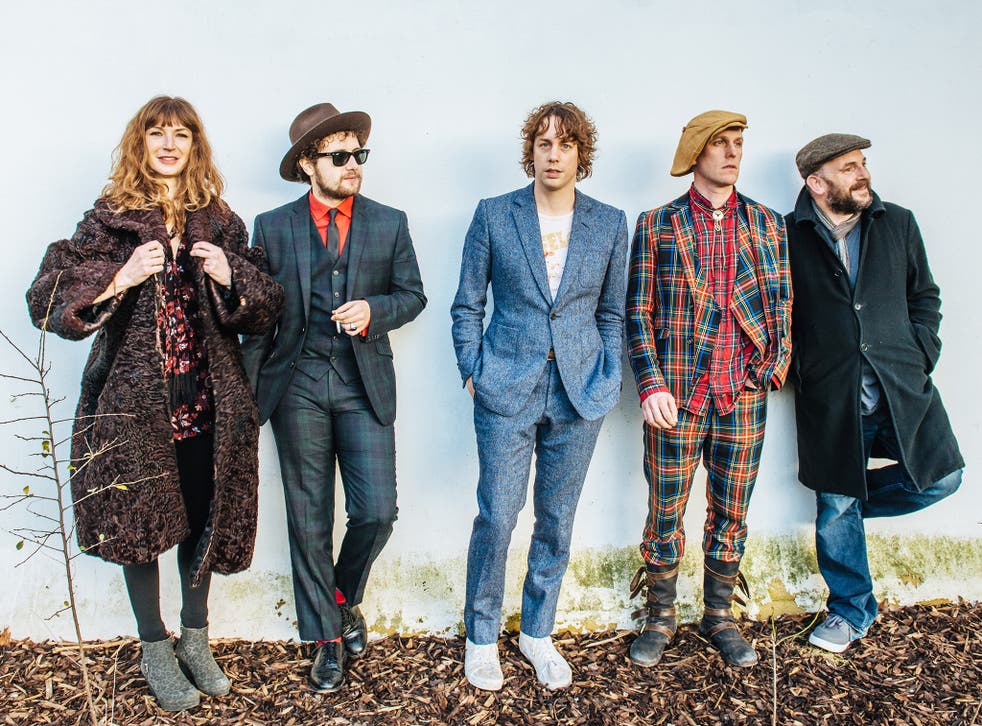 Since he stormed onto the post-Libertines scene in a blaze of drugs, cheekbones and braggadocio, ("Dylan's making the chips, I'm drinking champagne"), Johnny Borrell baiting has been something of a national pastime.
So when Razorlight inevitably fractured and his debut album, Borrell 1 (of course), a ragbag collection of cabaret tunes with so much sax you thought it was a dare, sold less than 600 copies in its first week, the schadenfruede was gleeful.
Undeterred, bigmouth is striking again. Forthcoming album The Atlantic Culture bravely picks up the baton from its predecessor. It is a world away from "America": tonight we get everything from blues, jazz, music hall, skiffle, rhumba and, yes, rock n roll - sometimes in the space of one song.
It's as absurd as it sounds, like something you'd stumble across in a far flung corner of Glastonbury as played by people who got dressed blindfolded in a costume shop. And while "The Artificial Night" and "Camera Song" show Borrell's (golden) touch with a melody hasn't deserted him, it's hard to imagine Zazou faring much better second time around. Yet as his smile beams throughout, that is perhaps the point.
Register for free to continue reading
Registration is a free and easy way to support our truly independent journalism
By registering, you will also enjoy limited access to Premium articles, exclusive newsletters, commenting, and virtual events with our leading journalists
Already have an account? sign in
Register for free to continue reading
Registration is a free and easy way to support our truly independent journalism
By registering, you will also enjoy limited access to Premium articles, exclusive newsletters, commenting, and virtual events with our leading journalists
Already have an account? sign in
Join our new commenting forum
Join thought-provoking conversations, follow other Independent readers and see their replies