Krept and Konan, Plug, Sheffield , gig review: This show was intoxicating pandemonium
The pair organised one of the biggest mosh pits I've ever encountered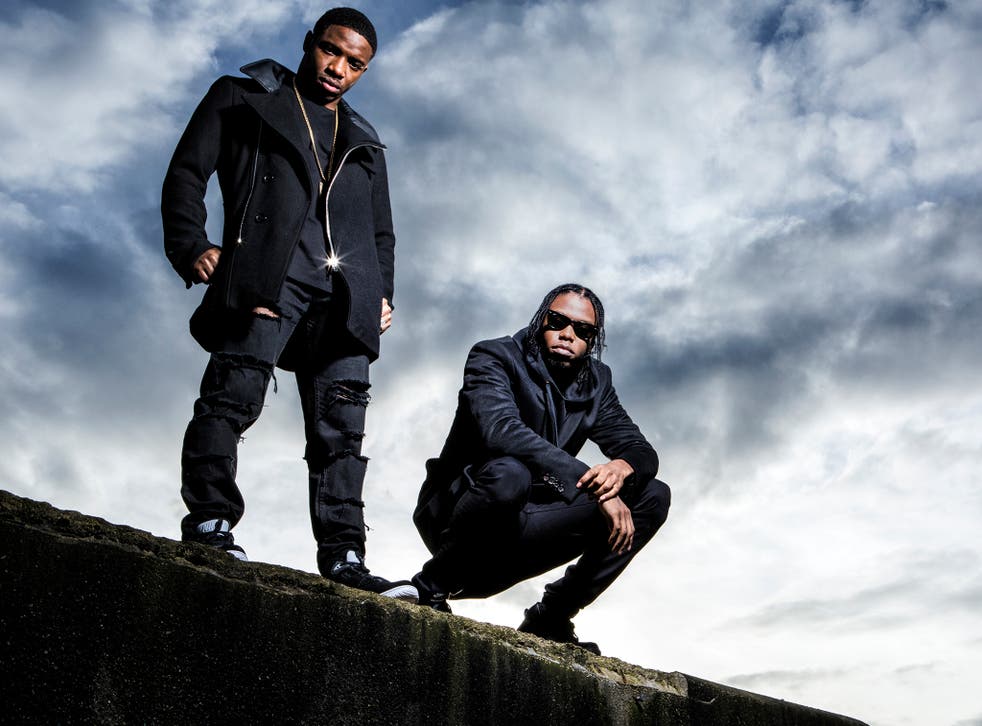 Krept and Konan have dressed the stage to replicate a tube stop: a full-length replica carriage; benches in front of it; a stop sign that reads "Play Dirty" and a DJ (Doctor Cosmic) where the driver would normally be. They are bringing London with them.
There's an immediate and pronounced swagger from the duo who send the crowd into a bouncing dizzy as they pace back and forth on the stage, weaving in and out of each other, their words firing in fizzy synergy. The momentum continues as they work through material from their debut album, The Long Way Home, as well as earlier mixtape tracks. Things then slow down with tracks such as 'This Is My Story" - a poignant and powerful rendition. As things continue to slow the momentum dips somewhat, a momentary lull takes over and the audience seem lost for a brief while.
However, we are soon told: "We're going to turn this place into a fucking zoo". Sure enough, a few songs down the line the crowd have erupted and the pair are organising one of the biggest mosh pits I've ever encountered as sweating bodies crash and collide into one another. By the time they reach "Don't Waste My Time" it is pandemonium and the sense of exhilaration charging through the room is intoxicating.
Register for free to continue reading
Registration is a free and easy way to support our truly independent journalism
By registering, you will also enjoy limited access to Premium articles, exclusive newsletters, commenting, and virtual events with our leading journalists
Already have an account? sign in
Register for free to continue reading
Registration is a free and easy way to support our truly independent journalism
By registering, you will also enjoy limited access to Premium articles, exclusive newsletters, commenting, and virtual events with our leading journalists
Already have an account? sign in
Join our new commenting forum
Join thought-provoking conversations, follow other Independent readers and see their replies