Kula Shaker, O2 ABC, Glasgow, gig review: Weird but beautiful
Kula Shaker's music has, so far, stood the test of time
Chris Green
Tuesday 16 February 2016 14:31 Comments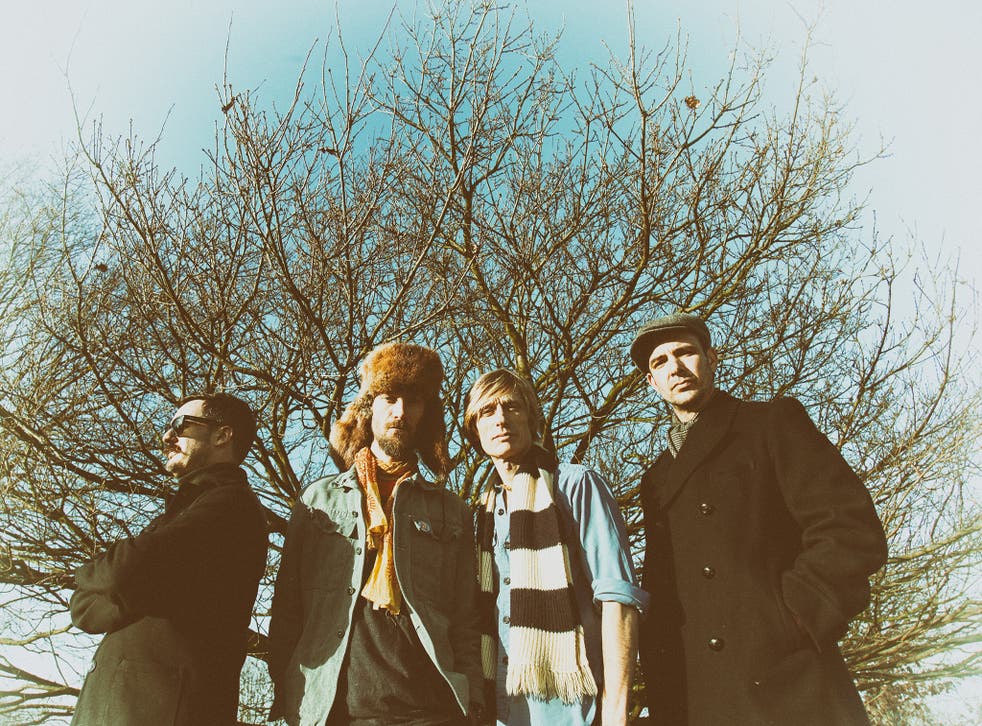 One of the reasons the 90s was such a memorable period for pop music was not just because it produced celebrated bands like Blur and Oasis, but because it produced eccentric ones like Kula Shaker. Their much-loved 1996 debut album K deservedly went multi-platinum thanks to its bold and heady blend of psychedelic rock, Indian sitars and mystical Sandscrit lyrics.
Two decades and one reunion down the line, the band have just released their fifth album, K 2.0. The clue is in the name: frontman Crispian Mills has described it as a "companion piece" to their debut and it makes liberal use of the same Eastern sounds which separate Kula Shaker from other guitar-led bands of the era.
Solid as this new material is, the expectant crowd of fans who gathered in Glasgow to witness the band begin their European tour had come hoping for the hits. They were not disappointed. Set opener "Sound of Drums" provided the audience-pleasing start to a night which proved that Kula Shaker's music has, so far, stood the test of time.
K might be 20 years old, but the band has clearly still not got over its love affair with Eastern mysticism, as was made immediately apparent by the light-strewn stage set with its colourful kaleidoscopic animations of Hindu deities and the puffs of sweet smelling incense released shortly before they appeared.
Characteristically ebullient on stage, Mills nevertheless felt the need to explain early on in the night that he was suffering from limited mobility due to an unfortunate (and very middle-aged) accident. "I've fractured my rib," he told the crowd, before quipping: "You should've seen the other duck pond."
Although the 43-year-old frontman said he was wary of seeming "all old and decrepit", he and the band did not show any signs of tiredness during their 75-minute set, which was filled with rapturous singalongs to hits such as "Grateful When You're Dead", "Tattva", "Shower Your Love" and "303". The last, which Mills described as a "love song to a road", concluded with him hurling his guitar into the air.
There were some signs of rustiness, as you might expect from a band which hasn't produced an album for six years. One of the new numbers had to be restarted, and before launching into K 2.0's opening track "Infinite Sun", Mills admitted he was nervous about playing them in front of a crowd for the first time. The audience, some of whom had never seen the band live, did not seem to care.
For many it was also a chance to lose themselves in 90s nostalgia, which Kula Shaker recognised. "We're going to play a song we wrote when we were kids. Maybe you remember it from your childhood," said Mills, before launching into "Hey Dude", their rocky single which would have made number one in 1996 were it not for the Spice Girls.
The band chose to close on "Govinda", which remains the only UK top ten hit to be sung entirely in Sanskrit. It provided one of the evening's most memorable moments when, with Mills' encouragement, thousands of Glaswegians began chanting: "Govinda Jaya Jaya / Gopala Jaya Jaya / Radha-Ramana Hari." Weird, but beautiful.
Register for free to continue reading
Registration is a free and easy way to support our truly independent journalism
By registering, you will also enjoy limited access to Premium articles, exclusive newsletters, commenting, and virtual events with our leading journalists
Already have an account? sign in
Join our new commenting forum
Join thought-provoking conversations, follow other Independent readers and see their replies