Mostly Jazz Festival 2016: De La Soul, Grandmaster Flash and Blackalicious
It is all good - and that's the truth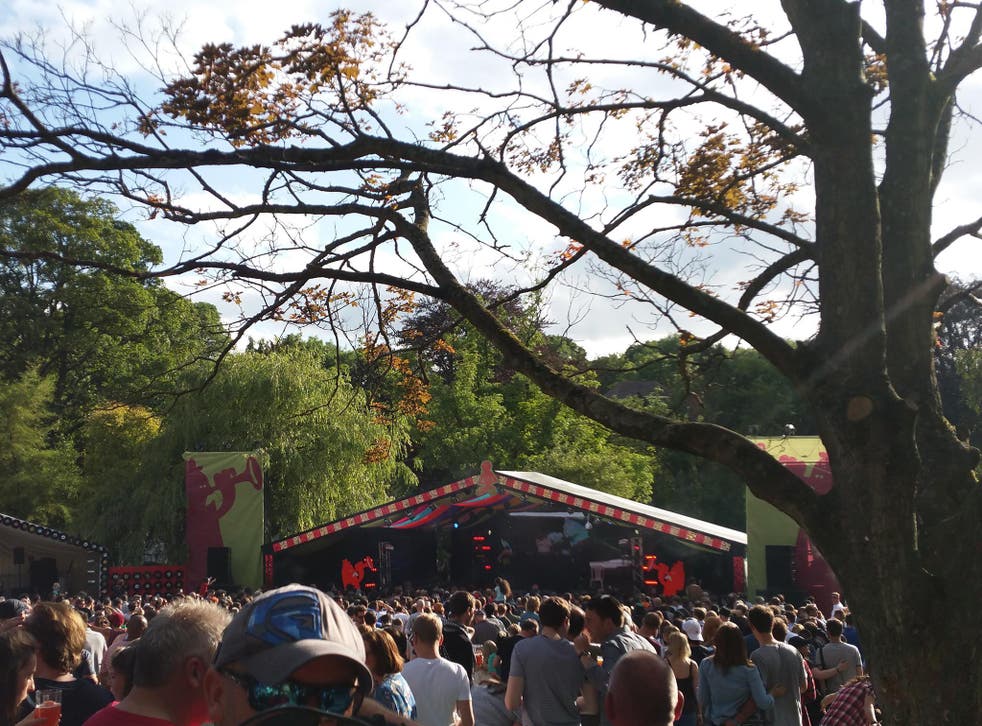 Since it was first held in 2010, the Mostly Jazz, Funk and Soul Festival has attracted an increasingly impressive array of artists to this vibrant corner of Birmingham.
As seemingly every member of a lively and diverse audience sang along to De La Soul's 1991 classic Ring, Ring, Ring, it was tempting to wonder how many of those acts have been so perfectly pitched.
Few acts within the genre have retained the kind of widespread respect and enduring credibility enjoyed by Posdnous, Dave and Maseo since they changed hip-hop history with their seminal 1991 album, 3 Feet High and Rising.
Those among a sell-out crowd at Moseley Park were clearly among the group's many admirers.
They had already been treated to a supreme display of lyricism from Blackalicious, before a rousing, fast-paced and anthem-filled set from a bonafide member of hip-hop royalty, Grandmaster Flash.
The DJ pioneer had blasted through a relentless stream of party favourites, while demanding spectators raise their arms and sing along on his request.
He need not have worried. A personal favourite moment came as the entire park gave a hearty rendition of local lads' UB40's Red, Red Wine.
Having been suitably warmed up, the crowd was effortlessly swept along as De La Soul segued seamlessly from classics such as Stakes Is High through the jazz-infused tones of the underrated Bulhoone Mindstate.
Tracks from their 2001 renaissance album Art Official Intelligence - Oooh and All Good - were also particularly well-received.
Showcasing the talents of their superb backing band, a version of Roy Ayers' Everybody Loves The Sunshine provided a fleeting moment of calm.
But as thousands of audience members – spanning every generation imaginable - displayed their best available dance moves amid a sea of smiling faces, while being served up a euphoric performance of the irresistible A Roller Skating Jam Named Saturdays late on a balmy July night in their local park, it seemed unthinkable that either De La Soul, or Mostly Jazz Festival, would not be around for lots of years to come.
Register for free to continue reading
Registration is a free and easy way to support our truly independent journalism
By registering, you will also enjoy limited access to Premium articles, exclusive newsletters, commenting, and virtual events with our leading journalists
Already have an account? sign in
Register for free to continue reading
Registration is a free and easy way to support our truly independent journalism
By registering, you will also enjoy limited access to Premium articles, exclusive newsletters, commenting, and virtual events with our leading journalists
Already have an account? sign in
Join our new commenting forum
Join thought-provoking conversations, follow other Independent readers and see their replies