Simple Minds and The Stranglers, O2 Arena, gig review: This might just the best pairing yet
Scotland's finest have been making a habit of value for money bills with a sterling support act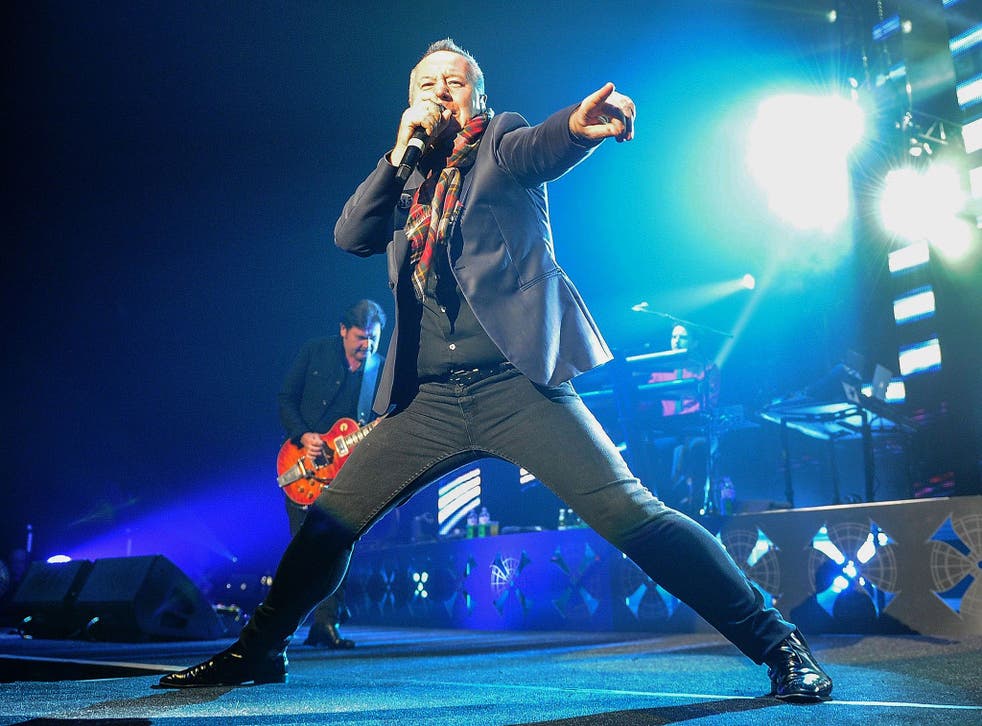 Named after a David Bowie lyric, the Minds witnessed The Stranglers kick the punk rock door open in Glasgow in 1977 and never looked back. Bassist Jean-Jacques Burnel and "look at me drink a pint while I solo" keyboard-player Dave Greenfield remain the mainstays of the seminal group whose 50 minute set still carries the snarl and swagger of old, from ''Grip'' via ''Peaches'' to their reinvention of ''Walk On By'', and features a potent brace of recent songs too.
Managing nostalgia while staying current is a trick the headliners pulled off with the release of the majestic Big Music album, including collaborations with Chvrches, a year ago. They don't play enough of it but start off with a ''Waterfront'' and ''Up On The Catwalk'' wallop before inserting some light and shade into a generous 2-hour, catalogue-deep set that showcases their lasting power and versatility. They go from the demented electro of ''Celebrate'' to an acoustic version of the prescient ''The American'', two early '80s tracks that have influenced the Manic Street Preachers.
Fifty-six-year-old frontman and cheerleader extraordinaire Jim Kerr's balletic moves are worthy of Rudolf Nureyev, while Charlie Burchill, whose violin playing on ''Dolphins'' echoes John Cale, surely qualifies as the most underrated guitarist of his generation. The thuddy sound is a slight let down but the classic tracks from the definitive New Gold Dream and the recently reissued Once Upon A Time shimmer more than ever.
Scotland's finest have been making a habit of value for money bills with a sterling support act. This might just the best pairing yet.
The tour continues
Register for free to continue reading
Registration is a free and easy way to support our truly independent journalism
By registering, you will also enjoy limited access to Premium articles, exclusive newsletters, commenting, and virtual events with our leading journalists
Already have an account? sign in
Register for free to continue reading
Registration is a free and easy way to support our truly independent journalism
By registering, you will also enjoy limited access to Premium articles, exclusive newsletters, commenting, and virtual events with our leading journalists
Already have an account? sign in
Join our new commenting forum
Join thought-provoking conversations, follow other Independent readers and see their replies