The Temper Trap, Moth Club, London - live review: Songs filled with hope, raw energy and passion
After four years away, the Australian pop-rockers return triumphantly with songs from their new album 'Thick as Theives'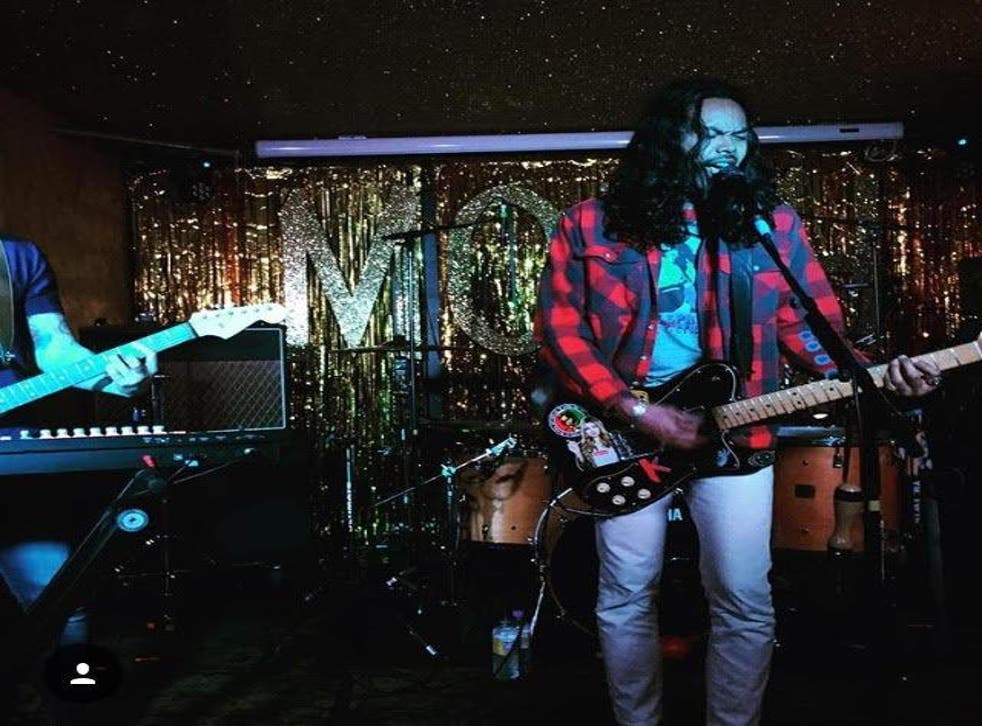 Four years since The Temper Trap last released an album and the Australian pop-rockers return to Hackney's Moth Club with a series of songs from their upcoming album, Thick As Thieves.
Winning the world over when they burst onto the scene in 2009 with their debut album Conditions, they followed it up in 2012 with their self-titled album filled with Eighties-style synth-pop. Now, with more than two years spent writing and recording, the band finally give their London fans a chance to see where they're headed.
Taking to the small, bedazzled stage, Dougy Mandagi's forces his falsetto out over layers of sound, weaving in and out of Joseph Greer's slick guitar lines with a surprising clarity.
Since guitarist, Lorenzo Sillitto left the band in 2013, The Temper Trap remained a four-piece and as a result, their new songs seem less dense and cluttered, paring back the multiple layers to focus on the guitar-falsetto interplay and build, as heard on "Burn" and new single, "Fall Together."
2012's "Rabbit Hole" along with "Love Lost" are highlights tonight while "Science of Fear" provides the thrilling sugar rush of Toby Dundas' propulsive drumbeat.
Ending with the explosive "Sweet Disposition," the sweaty Mandagi launches himself into the lively crowd, battling against their sing-alongs face-to-face.
There may not be the big, chunky hits like "Sweet Disposition" on the new album, but their fan base will be happy to hear songs filled with hope, raw energy and passion that provide reminders of their early works.
Register for free to continue reading
Registration is a free and easy way to support our truly independent journalism
By registering, you will also enjoy limited access to Premium articles, exclusive newsletters, commenting, and virtual events with our leading journalists
Already have an account? sign in
Register for free to continue reading
Registration is a free and easy way to support our truly independent journalism
By registering, you will also enjoy limited access to Premium articles, exclusive newsletters, commenting, and virtual events with our leading journalists
Already have an account? sign in
Join our new commenting forum
Join thought-provoking conversations, follow other Independent readers and see their replies