Music Minds Matter: New helpline aims to lend an ear to musicians in need
Callers to a new helpline can connect with therapists and receive advice on issues like debt and welfare services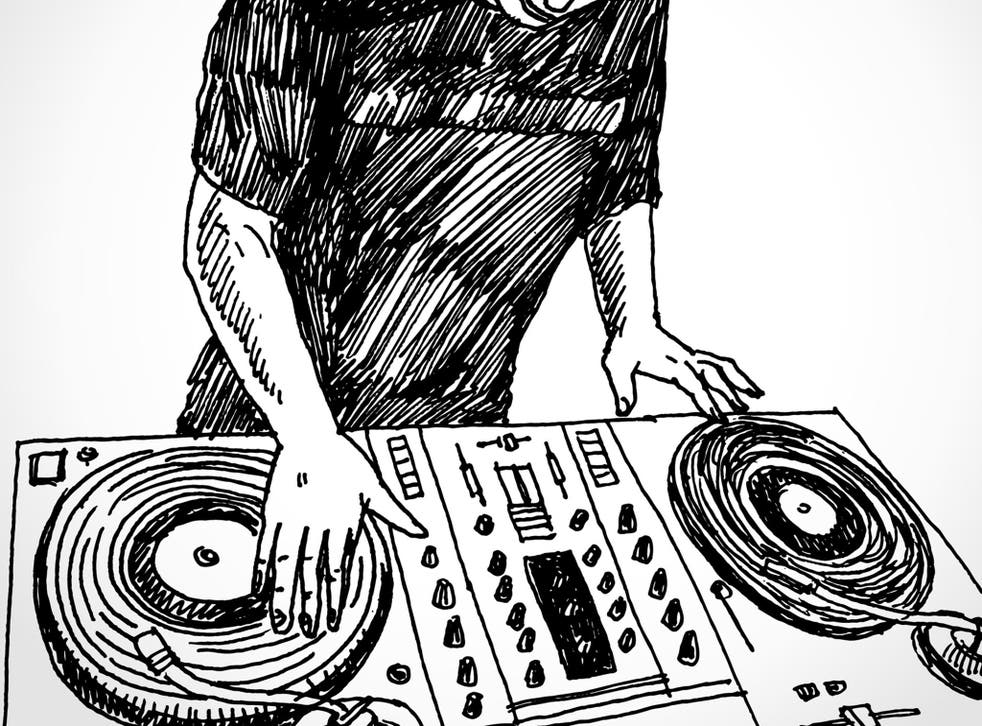 At 11pm one recent Monday in Cardiff, Rob Aston, a 23-year-old former drum-and-bass MC, was four hours into a shift at one of the world's first mental health helplines for musicians.
Started in December by the nonprofit Help Musicians UK, the helpline, Music Minds Matter, aims to provide a caring ear to the large proportion of people in the music industry with mental health problems. Callers can connect with therapists and can receive advice on issues such as debt and welfare services. Help Musicians UK is investing nearly £1m in the helpline.
Aston's previous shift was busy. A struggling band manager had called first. "She just felt lost and needed someone to talk to," he says. An older musician then phoned, saying he was going to kill himself. Aston talked him into giving his address and sent an ambulance.
He says he had to go out for a cigarette after the call, "just to get my head together a little bit".
A few hours later, another musician rang. The person seemed successful, Aston says, with tours booked. But there was a strong feeling of pressure, as if something could go wrong any minute. There was a desire for counselling, but touring seemed to get in the way.
The Monday shift was in stark contrast. The phone was silent. Aston browsed the internet to pass the time, made cups of tea, stretched. But then, around 11.30pm, an email arrived. It was from an electronic musician experiencing a host of problems, including anxiety and depression.
"It's a huge step for someone just to send that," Aston says. "They clearly need to talk."
He quickly wrote a reply, saying, among other things, they could call anytime. Four hours later, the phone still hadn't rung. The help line received an average of 25 enquiries a week in December. Some nights are busy, others quiet.
Mental health is a high-profile issue in the music industry, with stars such as Zayn Malik talking about anxiety and the suicides of Chris Cornell of Soundgarden and Chester Bennington of Linkin Park. Yet the Music Minds helpline is one of few public initiatives trying to improve matters.
Richard Robinson, Help Musicians' chief executive, says the idea had been brewing for several years. The "final shove", he says, came in 2016, when the group commissioned the University of Westminster in London to research mental health issues in the industry.
Enjoy unlimited access to 70 million ad-free songs and podcasts with Amazon Music Sign up now for a 30-day free trial
Sign up
Of the roughly 2,200 people who participated in the survey, from aspiring violinists to folk singers, 71 per cent said they had experienced anxiety or panic, and 68.5 per cent depression. That compares with a nationwide average of 17 per cent of people ages 16 or older having anxiety or depression in Britain, according to the Office for National Statistics. More than half of those in the music industry said they had found it difficult to get help. The report on the survey results is blunt: "Music making is therapeutic, but making a career out of music is destructive."
Other studies have shown similar numbers. In 2016, researchers in Norway found that musicians there were three times more likely to be in therapy than the general workforce.
"I think it's a unique environment," Robinson says. "Someone who's putting their creative brain on show is saying, 'Look, I can either succeed or fail here.' And it's horrific."
The daily calls to the help line show it is needed, he adds. Calls from electronic musicians, composers and people in music theatre have dominated so far.
It is easy to find musicians who welcome such efforts.
"I'm totally fine to admit I've rung Samaritans before," says Matthew Johnson, frontman of the Leeds-based rock band Hookworms. "But when I've tried to explain my problems, and I've had it with therapists too,they say, 'Oh, your life must be wonderful.' They don't particularly understand the pressures you might be under."
Johnson has had depression, on and off, since he was a teenager. Being a musician has sometimes made things worse, he says, even though Hookworms has released two critically acclaimed albums. The profession comes with financial precariousness, but he says he also hated being onstage and found coping with reviews and online sniping difficult.
"I found myself the other day looking through YouTube comments, and I found one – one! – where someone said they didn't like it," Johnson says, referring to a new single. "That's the one I'll take to heart. I'll ignore all the ones saying it's brilliant."
The artist says he feels lucky that his band signed with Domino, a London-based label that he says had been supportive. "When I feel bad, they always reach out to check I'm OK. They've gone out of their way to move stuff, cancel stuff."
"If our record absolutely tanked, I don't think they'd stop supporting us," he adds. "I've seen it with friends who've made one record on a big label then been dropped, and they've totally spiralled to a terrible place."
None of the large record labels contacted for this article would comment on the industry's actions on mental health.
"The helpline is great, but it is not the total solution in any shape or form," says Sally Gross of the University of Westminster, who conducted the survey for Help Musicians. "Mental health is very much a hot topic, and everyone's saying they're doing something about it. I don't know what that is, though."
It is not just the music industry that needs to act, she adds. Mental health services require increased government funding, she says, and there is a need for better education on the realities of life as a musician.
Musicians themselves are calling for more action. "Football clubs have someone attached to them to deal with all forms of health of their players," says Neil Barnes, a member of Leftfield, a dance act that has had several platinum albums. "I think that record companies should employ therapists as part of their payroll."
Barnes has long had depression, and found it worsened after his band split up, in 2002, and later when he was under pressure to write new music. He was lucky to be able to afford private therapy, he adds.
The helplines, though, are an important first step. Robinson, the Help Musicians chief executive, urged the global music industry to support the Music Minds Matter endeavour or replicate it.
"Mental health is clearly becoming a much-talked-about subject, but we need to make sure it doesn't become a cause célèbre or a fad," he says. "We are losing people."
© New York Times
Register for free to continue reading
Registration is a free and easy way to support our truly independent journalism
By registering, you will also enjoy limited access to Premium articles, exclusive newsletters, commenting, and virtual events with our leading journalists
Already have an account? sign in
Register for free to continue reading
Registration is a free and easy way to support our truly independent journalism
By registering, you will also enjoy limited access to Premium articles, exclusive newsletters, commenting, and virtual events with our leading journalists
Already have an account? sign in
Join our new commenting forum
Join thought-provoking conversations, follow other Independent readers and see their replies