6ix9ine: Controversial rapper 'kidnapped, robbed and assaulted' in New York
MC later posted on Instagram saying he 'had a feeling I was going to die'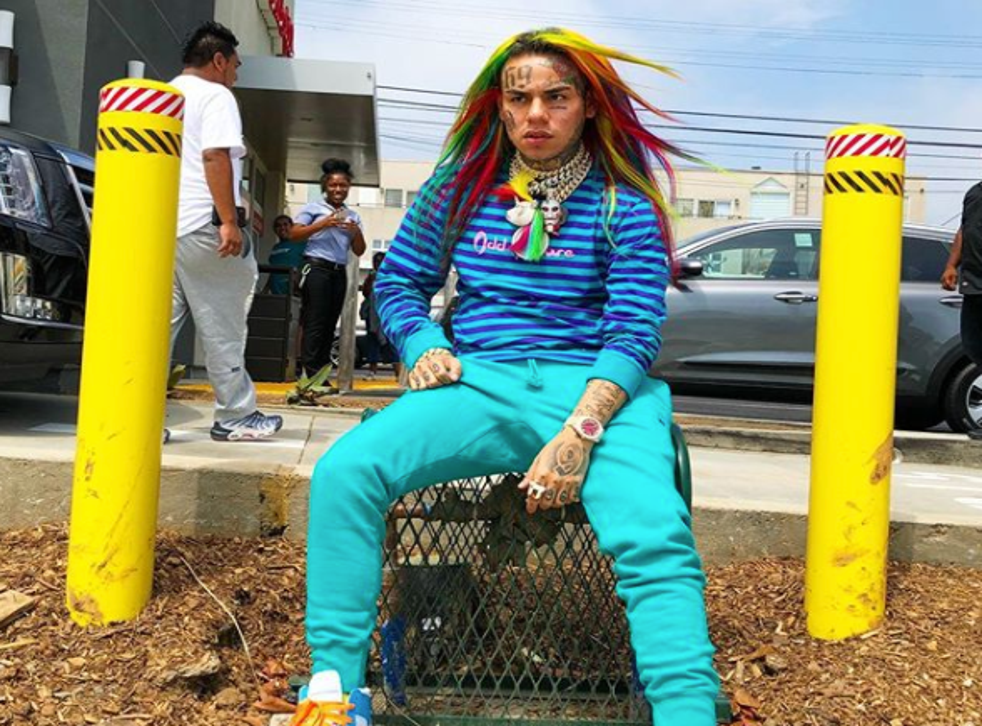 Controversial rapper Tekashi 6ix9ine was reportedly kidnapped, pistol-whipped and robbed over the weekend, and has been recovering in hospital.
The New York Police Department told the Associated Press that the 22-year-old MC, whose real name is Daniel Hernandez, claims he was in the passenger seat of a car that was bumped by another vehicle on Sunday 22 July at around 4.30am in Brooklyn, New York.
6ix9ine alleges two men got out of the car and forced him in before telling him to call a friend to bring him some of his personal property. He said they took an undisclosed amount of jewellery then left. After filing the report, police representatives said he became "uncooperative" and was then admitted to hospital.
TMZ filed a slightly different and more detailed report citing sources close to the rapper. The report claims 6ix9ine was accosted after arriving home after a video shoot when another car blocked his driveway.
The source claims three hooded gunmen got out and pistol-whipped the rapper, knocked him unconscious and carried him into their car where they told him they would kill him if he did not give them money and jewellery. His daughter and her mother were at the property when the incident took place but not hurt.
He then managed to escape and call the police, according to the TMZ report, but later became uncooperative. He then checked himself into the hospital.
Great music documentaries to watch now

Show all 6
Hours before the alleged incident, 6ix9ine had released a new song called "FEFE" ft. Nicki Minaj. Earlier that week, he was arrested in Texas on charges connected to an incident where he appeared to choke a 16-year-old boy in a mall in Houston.
He was arrested in New York on 11 July while attempting to leave the country for a European tour, released on $150,000 bail, upon which he flew to Texas where he surrendered to authorities and posted a $5,000 bail.
On Instagram, he appeared to refer to the alleged kidnapping where he posted a photo of the late rapper XXXTentacion, who was shot and killed last month, and wrote: "As crazy as it sounds, yesterday morning I had a feeling that it was my day to die. May GOD strike me dead if I'm lying. Everything happens for a reason. I know you was there [sic].
Police cordon off car where rapper XXXTentacion was found killed by drive-by shooting
"Nothing materialistic is more important than LIFE. I live to see another DAY. I get to see my daughter another day. No Hate Charge it to the streets."
Join our new commenting forum
Join thought-provoking conversations, follow other Independent readers and see their replies