Aaron Carter opens up about his sexuality in emotional note
'This doesn't bring me shame, just a weight and burden I have held onto for a long time that I would like lifted off of me'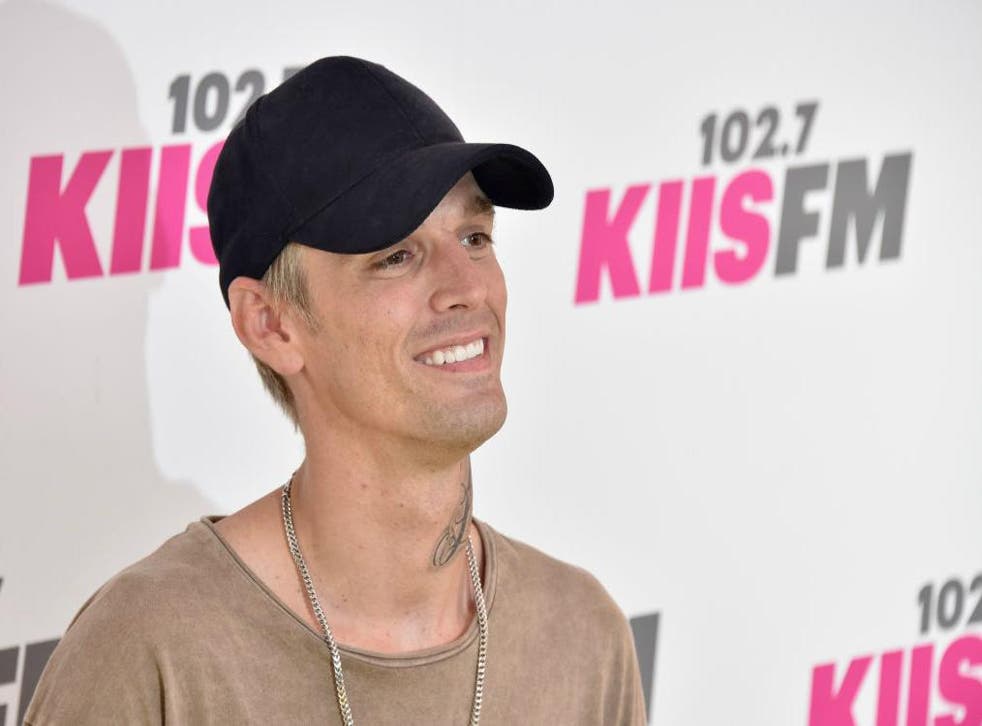 Coming out is so often such a highly emotional experience, one that's only added to if you happened to spend the majority of your life in the spotlight.
Singer Aaron Carter posted an emotional note to his Twitter in which he discussed his own sexuality, revealing that he has been in relationships with both men and women.
"This doesn't bring me shame," Carter wrote. "Just a weight and burden I have held onto for a long time that I would like lifted off of me. I grew up in this entertainment industry at a very young age and when I was around 13-years-old I started to find boys and girls attractive."
"There were years that went by that I thought about it, but it wasn't until I was 17-years-old, after a few relationships with girls, I had an experience with a male that I had an attraction to who I also worked with and grew up with."
"To me music has always been my temple," he added. "Music will always be what transcends all of us and myself. The studio has always been my safe haven. But the ultimate goal for me is to be satisfied. I never want to be a figure of disappointment."

He concluded the note with a quote from Boy George which reads, "I've never felt as though I didn't belong, I just acted as though I did".
Aaron Carter rose to fame in the late '90s with four studio albums, including his self-titled debut, before re-igniting his music career in 2014. He publicly dated several high-profile celebrities during the 2000s, including Lindsay Lohan and Hilary Duff.
Register for free to continue reading
Registration is a free and easy way to support our truly independent journalism
By registering, you will also enjoy limited access to Premium articles, exclusive newsletters, commenting, and virtual events with our leading journalists
Already have an account? sign in
Register for free to continue reading
Registration is a free and easy way to support our truly independent journalism
By registering, you will also enjoy limited access to Premium articles, exclusive newsletters, commenting, and virtual events with our leading journalists
Already have an account? sign in
Join our new commenting forum
Join thought-provoking conversations, follow other Independent readers and see their replies