From ABBA to Bucks Fizz: The Eurovision winners that actually became big hits
From 'Waterloo' to 'Satellite'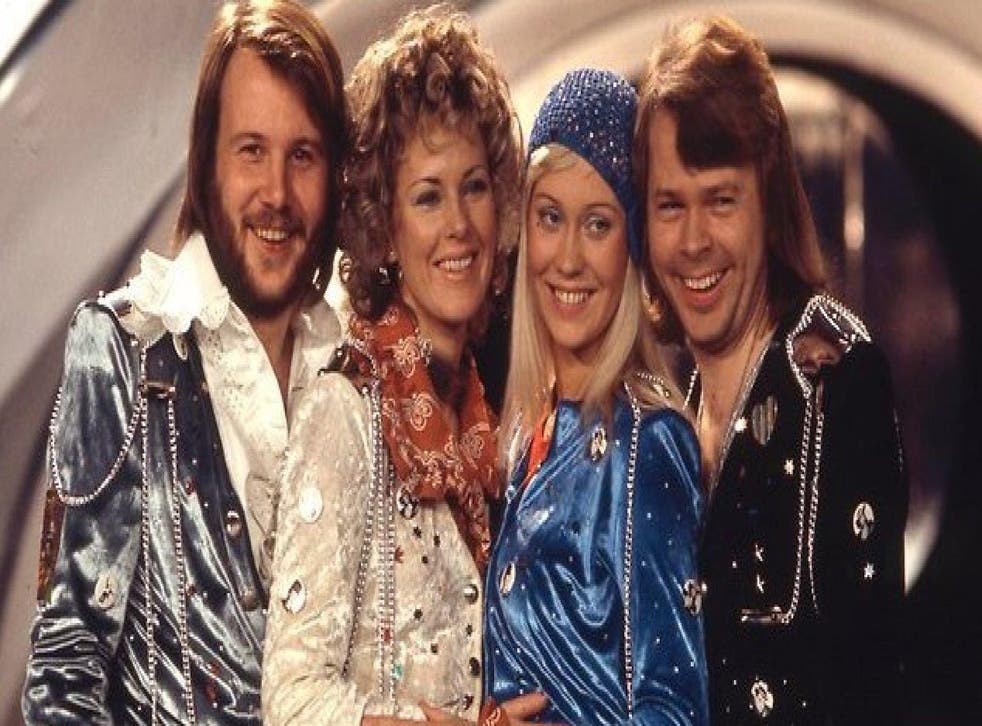 Who says Eurovision operates somewhere on the fringes of musical acceptability? The competition that brought us "Boom Bang-a-Bang" and "Diggi-Loo Diggi-Ley" has also produced some serious commercial hits.
With ABBA releasing their first new music in years, we've taken a look back at the songs that artists who actually made it big following Eurovision.
ABBA
My my! "Waterloo", ABBA's winning entry for 1974, is the titanic measure by which all other Eurovision successes must judge themselves. Benny, Bjorn, Agnetha and Anni-Frid scissor-armed their way to victory and to number 1 pretty much everywhere, selling more than 6 million copies of the single. At Eurovision's 50 birthday party a decade ago it was named the competition's greatest ever song.
Gigliola
Bringing an "Awwww Factor" that Simon Cowell would be proud to replicate was 1964 entrant Gigliola Cinquetti. At just 16 the Italian representative sang her way to victory in Copenhagen with the appropriately titled "Ho L'Eta" ("I Am Too Young"). The wide-eyed ingénue scored number 1 hits across northern Europe and even broke the top 20 in the UK – a rare feat for a song in a foreign language.
Sandie
Singing about inanimate human-shaped objects appears to be a winning formula judging by the number of songs with "doll" or "puppet" in the title. The trend may well have been set by Britain's first Eurovision winner from 1967. Performed by Sandie Shaw, "Puppet on a String" topped the UK singles charts for three weeks and reached number 1 in charts across northern Europe. It was subsequently translated into other languages and Lele had significant success with the Lithuanian version.
France Gall
Serge Gainsbourg has also been known to work a little Eurovision magic, penning Luxembourg's "Poupée de cire, poupée de son" ("Wax Doll, Singing Doll") for France Gall. During rehearsals the song was allegedly for straying so far from the sort of song usually heard in Eurovision at this point. But it went on to become a smash hit in European charts and Gall became a big star in Asia – going on to become the first Eurovision star to refuse to discuss the competition at all.
Bucks Fizz
"Making Your Mind Up" by Bucks Fizz in 1981 (surely Britain's paean to ABBA?) scraped its Eurovision victory very narrowly but was soon vindicated by chart success. The jaunty tune, to which Cheryl Baker and Jay Aston had their skirts ripped off, was soon number 1 in the UK, Netherlands, Ireland, Austria, Belgium, Spain, Israel and Denmark.
Dana
Ireland has a very healthy Eurovision record and its first ever winner, 1970's "All Kind of Everything" by Dana, sold more than 2 million copies and stayed top of the Irish charts for 9 consecutive weeks. It also spent two weeks at number 1 in the UK entered the top ten everywhere from New Zealand to Yogoslavia.
Brotherhood of Man
"Save Your Kisses For Me" by Brotherhood of Man won it for the UK in 1976 with a record score for the time (164 points out of a possible 204). It stayed at number 1 for six weeks in the UK and sold more than a million singles.
Lena
Lena's 2010 winning entry for Germany "Satellite" rocketed to number 1 in six countries and was certified gold and platinum in most of them. It was the biggest commercial success for the contest in decades (and pretty much the only one this side of the 20 century).
Register for free to continue reading
Registration is a free and easy way to support our truly independent journalism
By registering, you will also enjoy limited access to Premium articles, exclusive newsletters, commenting, and virtual events with our leading journalists
Already have an account? sign in
Register for free to continue reading
Registration is a free and easy way to support our truly independent journalism
By registering, you will also enjoy limited access to Premium articles, exclusive newsletters, commenting, and virtual events with our leading journalists
Already have an account? sign in
Join our new commenting forum
Join thought-provoking conversations, follow other Independent readers and see their replies