AC/DC Axl Rose gigs: 7,000 fans request refunds after Brian Johnson replacement
Ouch...
Jess Denham
Wednesday 04 May 2016 15:38 Comments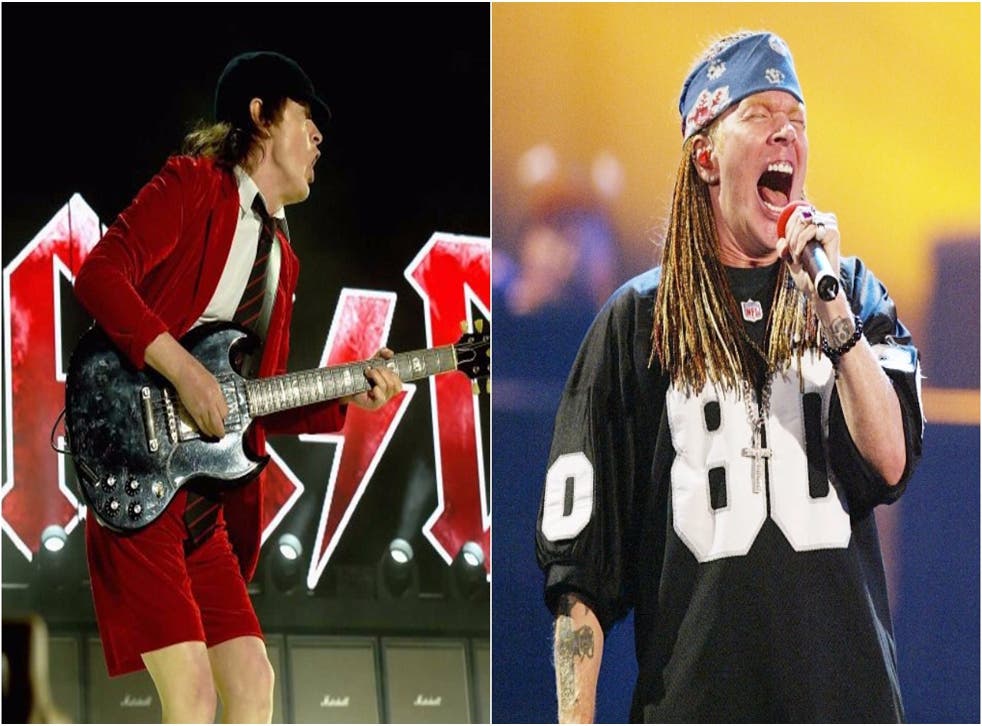 Belgian AC/DC fans are so against Axl Rose stepping in for frontman Brian Johnson at the band's upcoming gig that 7,000 ticket holders have requested refunds.
The rock group are set to play the Festivalpark in Werchter on 16 May but after Johnson was forced to pull out of the tour with deteriorating hearing, many music lovers have lost the desire to go.
Belgian newspaper De Standaard printed the following statement issued by concert promoter Live Nation: "About 7,000 tickets were refunded. The released tickets were first offered to those on the waiting list. The remaining 6,000 are now on sale."
Fans have been offered similar refunds for the 12 other dates on the tour, which kicks off in Lisbon, Portugal on 7 May and runs until 12 June. Concert-goers have until 5pm on Friday 6 May to request their money back.
Reaction to Johnson's replacement has been widely negative, with AC/DC biographer Jesse Fink criticising the band for being "all about the money now".
Johnson issued an emotional statement at the time of his withdrawal, calling it the "darkest day of his professional life". "I am personally crushed by this development more than anyone could ever imagine," he said. "The emotional experience I feel now is worse than anything I have ever in my life felt before."
Fans became concerned when Johnson's bandmates then wished him luck in his "future ventures" in their own statement, forcing the group's lead vocalist since 1980 to clarify that he is "not retiring".
"My doctors have told me that I can continue to record in studios and I intend to do that," Johnson said. "For the moment, my entire focus is to continue medical treatment to improve my hearing. I am hoping that in time my hearing will improve and allow me to return to live concert performances. While the outcome is uncertain, my attitude is optimistic."
Rose will head out on his Guns N' Roses summer stadium tour following the run of dates with AC/DC. Johnson has not spoken to the press about his replacement but his close comedian friend Jim Breuer recently hinted that he feels "kicked to the kerb" by the band.
Register for free to continue reading
Registration is a free and easy way to support our truly independent journalism
By registering, you will also enjoy limited access to Premium articles, exclusive newsletters, commenting, and virtual events with our leading journalists
Already have an account? sign in
Join our new commenting forum
Join thought-provoking conversations, follow other Independent readers and see their replies