Adele at Glastonbury: Somebody calculated exactly how many times she swore on stage
And that number is gloriously, brilliantly high.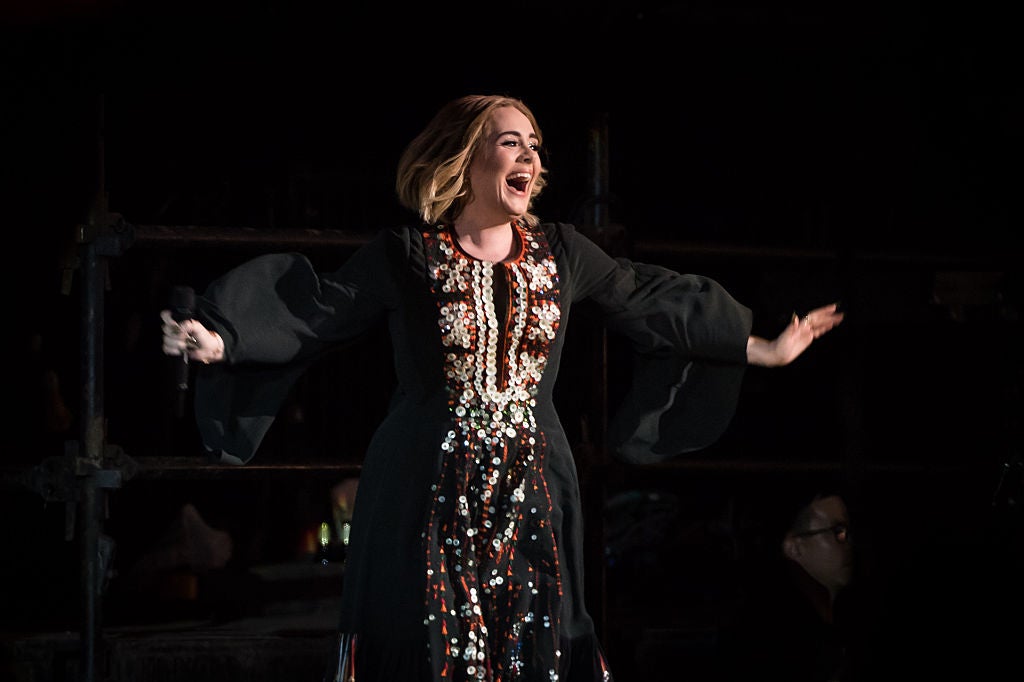 Not that we'd generously advocate swearing in all professional circumstances, but Adele's potty mouth has always been part of her charm. Honest, unfiltered, and forever grounded.
Yet, some guessed the singing sensation would have reigned the language in a little for her gargantuan Glastonbury set; performing as she was in front of such huge masses on the Pyramid stage, as well as being broadcast all around the world.
Nah, she's Adele though. And there's no stopping Adele from doing what she does best, even if that involves dropping an impressive amount of f-bombs in the process. Not that she wasn't aware of it, joking that; "The BBC had to give me a warning about my potty mouth. Bet Muse didn't get that!"
The Mirror actually went to the efforts of calculating the singer's non-stop string of expletives, concluding that she'd sworn an entire 33 times during her 90-minute set. To put that into context, that's one swear every 2.7 minutes.
She couldn't even get through her opening song "Hello" without pausing to exclaim, "You are f*cking amazing!" Later, overwhelmed with emotion, she stated; "This is the best f*cking moment of my whole life."
Glastonbury Festival kicks off
Yet, fans loved her even more for it.

The festival concludes with Coldplay headlining the Sunday night slot. Expect a lot less swearing.
Join our commenting forum
Join thought-provoking conversations, follow other Independent readers and see their replies