Adele rekindles friendship with inspirational ex
Wednesday 21 September 2011 13:02 BST
Comments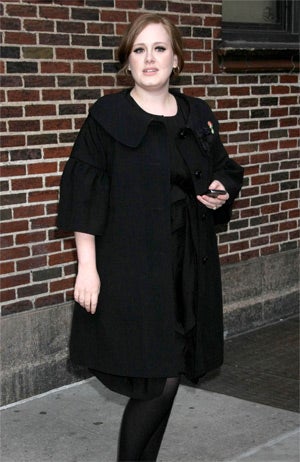 Adele has forgiven her ex-boyfriend for breaking her heart, after selling millions of copies of the album based on their relationship.
The 23-year-old singer poured her devastation from the split into writing her hugely successful record '21' - featuring songs including 'Set Fire To The Rain' and 'Someone Like You' - and says she now wants him to share in her success.
She explained during a London show earlier this week: "We're becoming friends again. It's alright, I know what I'm doing. Enough time has gone by.
"Now with what's going on with the album around the world it's important to be able to share it with him because it's marvellous what has happened.
"He changed my life, I can't deny that. The album helped me get over splitting up with my boyfriend. It helped me forgive and I hope that he has forgiven himself. I'm not boastful but selling 10 million albums for a little girl from Tottenham, I'm very proud of that."
Adele has previously praised her relationship with the mystery man, admitting he changed her outlook on life.
She has said: "I had the most amazing, immense relationship. It didn't last, unfortunately - it stopped being fun, but thankfully the ending wasn't bitter. The whole thing changed me. It made me really passionate about love, life, me - pretty much everything."
Source: Bang Showbiz
Join our commenting forum
Join thought-provoking conversations, follow other Independent readers and see their replies