The Independent's journalism is supported by our readers. When you purchase through links on our site, we may earn commission.
Adele reportedly offered £20 million for year-long Las Vegas residency
The musician would follow in the footsteps of Mariah Carey, Britney Spears, Celine Dion, and Jennifer Lopez
Clarisse Loughrey
Sunday 22 October 2017 13:40 Comments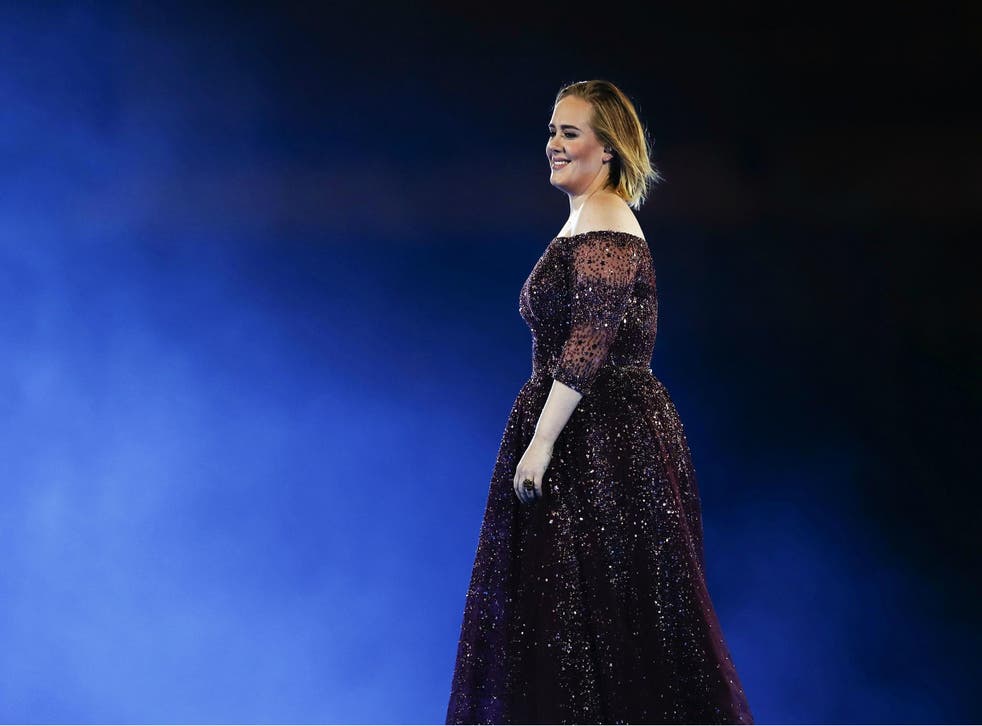 Despite Adele warning fans she may never tour again, it hasn't stopped the musician from remaining in high demand.
The Sun reports the Wynn Hotel is seeking to sign Adele on for a 12-month residency in Las Vegas, at the equivalent of £380,000 per show. Just one performance a week, therefore, could net the singer almost £20 million.
"The days of entertainers coming to retire at Vegas are a thing of the past," the source stated. "In the last few years, we have seen massive stars performing on the strip and every major hotel wants to say they have the biggest star as their resident. Caesars Palace had Mariah Carey, Planet Hollywood has Britney Spears, and we want Adele."
"Even at half a million bucks a show we are confident we would make a healthy return," they added.
Indeed, the five-star hotel already employs David Guetta as an in-house DJ, so Adele isn't that improbable a target, especially as she'd join the likes of Carey, Spears, Celine Dion, Elton John, and Jennifer Lopez - who have all boasted Vegas residencies.
However, there is one major issue to consider: Adele's ongoing struggle with strain on her vocals chords. Earlier this summer, the singer pulled out of two of her Wembley dates due to the issue; in 2011, she suffered a vocal haemorrhage which eventually resulted in the need to undergo vocal surgery.
Adele urges concert-goers to donate to Grenfell
She'd also previously written to fans that she was unsure whether she'd ever tour again, noting: "Touring is a peculiar thing, it doesn't suit me particularly well. I'm a real homebody and I get so much joy in the small things. Plus I'm dramatic and have a terrible history of touring."
The Wynn Hotel source underlined that they are happy to be flexible with Adele to accommodate her need for rest, adding: "Adele is a professional, and knows her own ability. And we are happy to be flexible in negotiations if it's needed in order to bring her on board."
Follow Independent Culture on Facebook for all the latest on Film, TV, Music, and more.
Register for free to continue reading
Registration is a free and easy way to support our truly independent journalism
By registering, you will also enjoy limited access to Premium articles, exclusive newsletters, commenting, and virtual events with our leading journalists
Already have an account? sign in
Register for free to continue reading
Registration is a free and easy way to support our truly independent journalism
By registering, you will also enjoy limited access to Premium articles, exclusive newsletters, commenting, and virtual events with our leading journalists
Already have an account? sign in
Join our new commenting forum
Join thought-provoking conversations, follow other Independent readers and see their replies