'An entire lane of her own': Adele writes essay praising Rihanna for Time100 list
The singer wrote a beautiful tribute in the latest 'Time100' list
Ilana Kaplan
Thursday 19 April 2018 20:07 Comments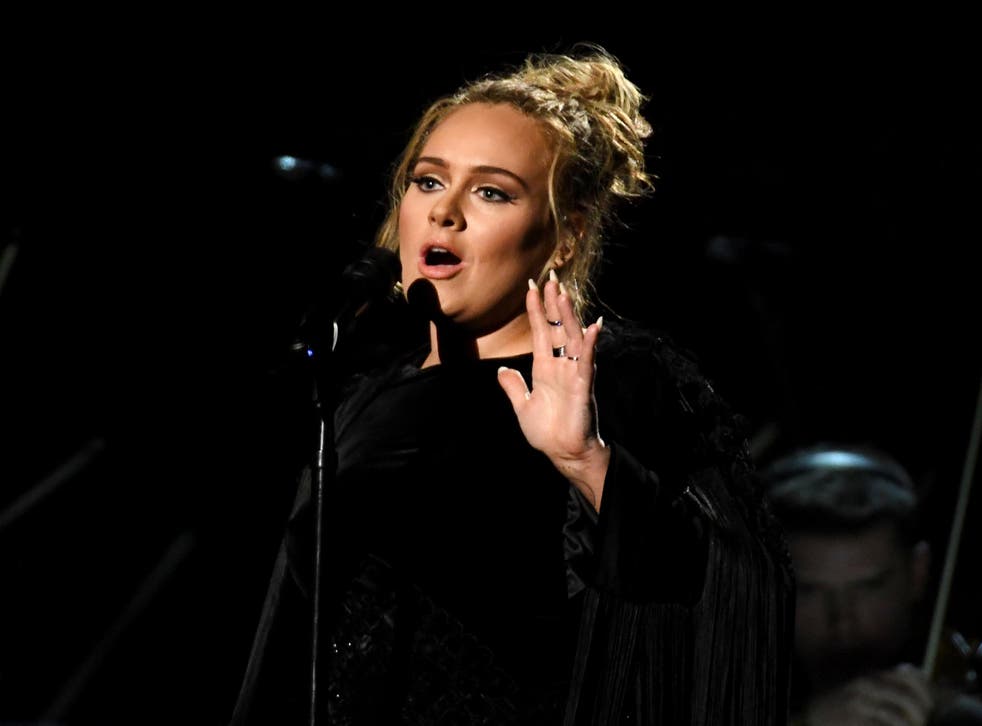 Adele has written an impassioned tribute about Rihanna for this year's TIME 100 list.
The list - which was released on Thursday morning - featured a variety of tributes dedicated to the honorees.
The musician was asked to pen a tribute to her dear friend Rihanna for the latest edition.
To start, the 29-year-old singer lauded the R&B singer's beginnings as a musician and her "well deserved" success in the music industry.
Adele tried to remember when she initially met Rihanna, but couldn't because of how much she admired her.
"I actually can't remember the first time I met Rihanna; I was probably numb from the shock of it," Adele wrote. "She is one year older than me, but I feel like she's been around forever. The progression of her superstardom feels steady, well deserved and extremely natural."
In the piece, Adele recounted when Rihanna "burst" onto the music scene with her "banger" "Pon de Replay" back in 2005.
But Adele thought that "Umbrella" was really when she got a huge audience on board.
"It crossed her over to every platform and into everyone's lives," she said of the track. "It felt like she had truly arrived, and she hasn't slowed down since."
Adele continued to praise Rihanna saying that "she has designed and conquered an entire lane of her own."
"The innovative and groundbreaking world of Rihanna that no one else will ever be safe in and get away with copying," she wrote. "She makes her own rules and bends ours."
At the end of the note, Adele talked about the kind of person Rihanna is on a personal level.
"Whenever I've met her, she's been the most gracious, loyal and funny goofball of an icon," she wrote. "She glows like when someone's taken a picture with a flash and you're dazed for a few minutes after. But it's also very clear in that glow that she genuinely doesn't give a f***; she's fearless and full of all the right kind of attitude to be everything that she is and will be forever."
Register for free to continue reading
Registration is a free and easy way to support our truly independent journalism
By registering, you will also enjoy limited access to Premium articles, exclusive newsletters, commenting, and virtual events with our leading journalists
Already have an account? sign in
Join our new commenting forum
Join thought-provoking conversations, follow other Independent readers and see their replies