Adele's 'Hello' music video reimagined as a lesbian romance is just beautiful
The footage was originally shot for 'Great Escape' by Paper Rings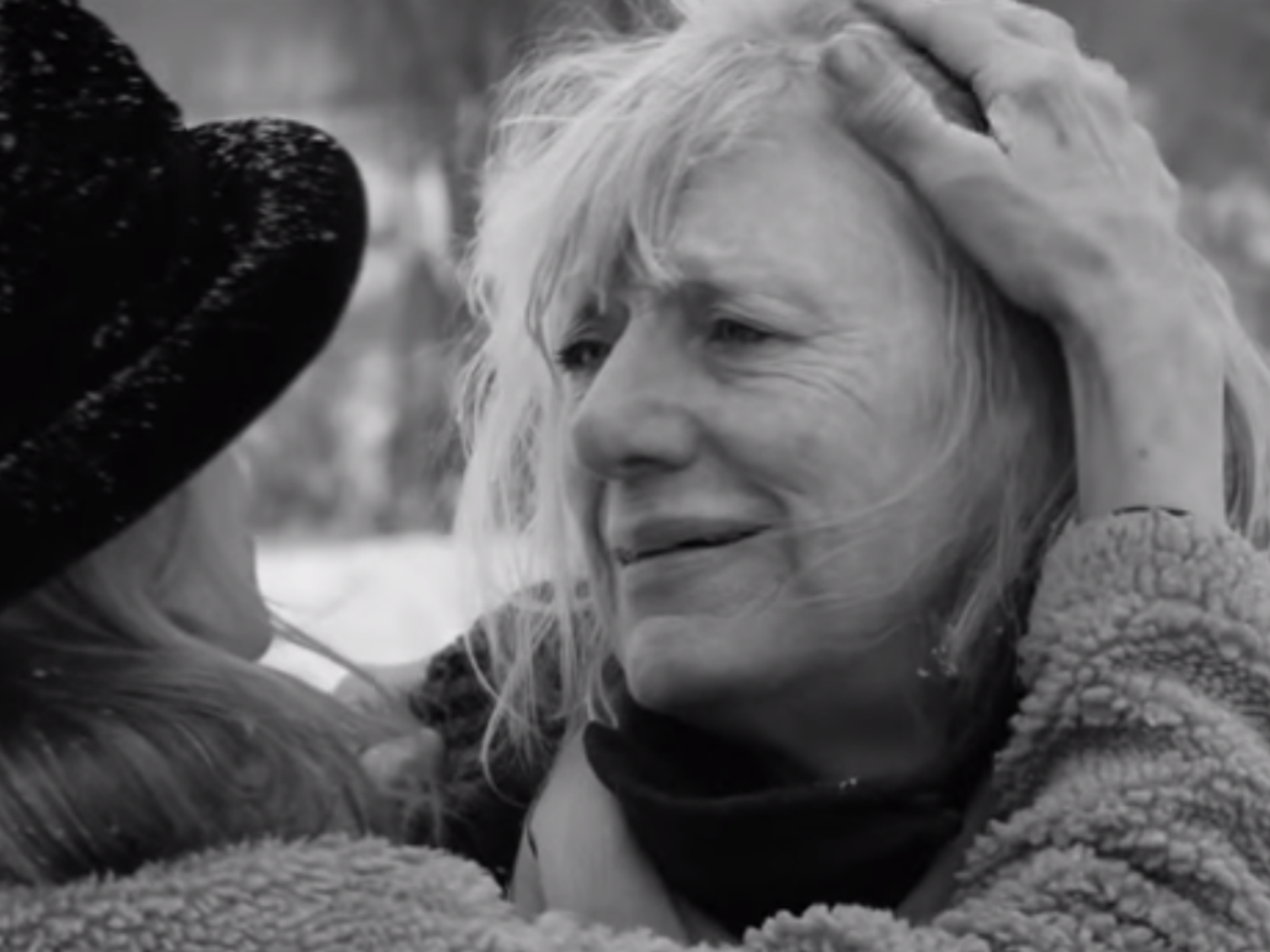 The music video for Adele's comeback single "Hello" was beautiful enough in itself, but has officially been rivalled by a filmmaker's LGBT take on its story.
Sal Bardo originally shot the footage for "Great Escape" by Paper Rings, before fans edited it over Cleber Fleith's cover of the chart-topping hit to give poignant fresh context to its meaning.
Bard's short follows an older woman as she dreams about leaving her husband to reconnect with a past female lover she regrets breaking up with. Touching memory flashbacks show the lesbian couple playing in a river together in years gone by, before they finally meet again and emotionally embrace on a wintery footpath.
Viewers of the video, posted on YouTube, have described it as "heartbreaking", "brilliant" and a "perfect example of how much we are starved for LGBT representation in our mainstream culture".
The video remains true to Adele's lyrical theme of lost love but arguably packs an even more powerful punch, despite the original video having racked up close to 500 million views.
Adele's third album 25, released last Friday, is now the fastest-selling album in US history after shifting more than 2.4 million copies.
The Oscar-winning singer is closing in on the UK sales record too and is expected to clinch it when the Official Chart Company reveals its figures on Friday.
Join our commenting forum
Join thought-provoking conversations, follow other Independent readers and see their replies