Adele's launch of new album 25 could be overshadowed as Now! 92 confirmed to be released on same day
The singer could lose a Christmas sales battle with the latest release in the Now That's What I Call Music! compilation series
Adam Sherwin
Sunday 04 October 2015 19:07 Comments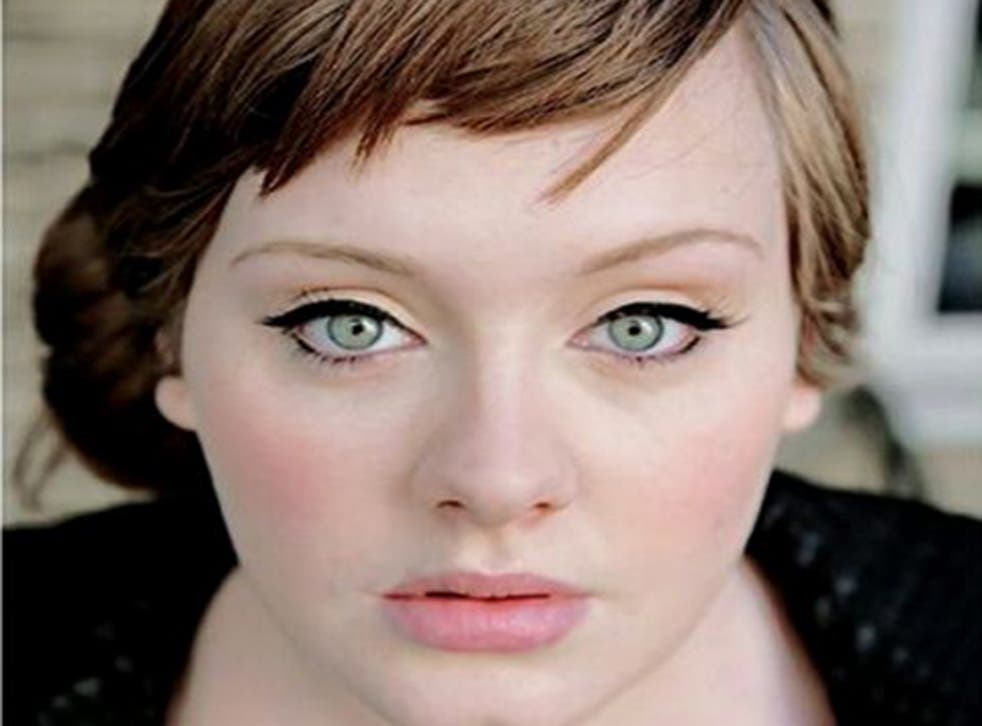 Could the long-awaited return of Adele be overshadowed by a cartoon pig?
She might have sold 40 million albums but the singer could lose a Christmas sales battle with the latest release in the Now That's What I Call Music! compilation series.
The music industry is banking on the third album by Adele, which has a working title of 25, to rescue another sluggish year of sales. Retailers anticipate that the Adele album, four years in gestation, will finally arrive on 20 November.
But stores will not be clearing the shelves for Adele. Although star names, including One Direction, have moved their releases back to avoid the expected Adele juggernaut, Now! 92, the latest edition in the 32-year-old compilation series, has confirmed a 20 November launch date.
Retailers believe the Now! double-disc, which hoovers up the latest chart hits for a bargain price, could prove a better sales prospect than even Adele.
Now! 89, the equivalent album last Christmas, became the fastest-selling album of 2014, racking up one million sales in just over five weeks. Only Ed Sheeran and Sam Smith sold more, with albums that had already been on sale throughout much of the year.
Despite the rise of streaming, the Now! albums, launched in 1983 with a cover design of a cartoon pig, and which have sold more than 100 million copies worldwide, have bucked a decade-long slump in album sales. Albums in the series have sold 2.5 million copies this year, a 20 per cent rise on 2014. By comparison, the biggest-selling artist album released this year, Chaos And The Calm by James Bay, has managed 350,000 CD and download sales.
Now! 92 will be accompanied by new 80s, party anthems and Christmas collections as well as a re-promotion of its million-selling Disney compilation, ensuring that the brand, a partnership between Universal and Sony Music, will be the seasonal best-seller.
Adele, whose album is released in the UK by the Beggars/XL independent group, has yet to confirm the release of 25. Songwriting collaborators on the album are believed to include Swedish hitmaker Max Martin, Tobias Jesso Jr, Danger Mouse and Ryan Tedder.
Adele is 'posh' in America

Show all 1
The US business title, Hits Daily Double, said that Adele's US label, Columbia, now has a 20 November release date "etched in stone" with the singer booked for television appearances.
An industry source said: "It's brave of Adele if she goes for a November 20 release because Now! has bagged that date and it won't be moving. People expect the Adele album to single-handedly rescue the record industry but the Now! series is actually what has been keeping sales afloat. The good news for retailers is these albums will draw a lot of casual purchasers into stores."
Register for free to continue reading
Registration is a free and easy way to support our truly independent journalism
By registering, you will also enjoy limited access to Premium articles, exclusive newsletters, commenting, and virtual events with our leading journalists
Already have an account? sign in
Join our new commenting forum
Join thought-provoking conversations, follow other Independent readers and see their replies