Adele's raw mic feed of 'Hello' performance on SNL is stunning
The backing band have been almost completely muted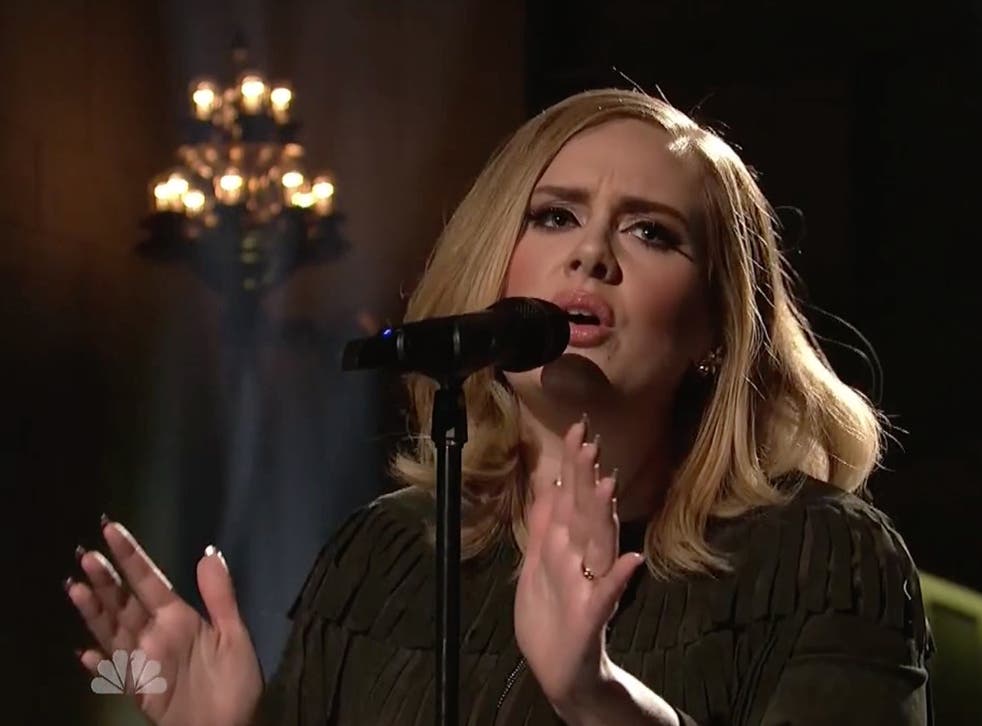 Following the release of 25, Adele fever has swept the music world.
And her performance of "Hello" on the SNL hosted by Matthew McConaughey at the weekend was certainly one to remember.
Someone has managed to isolate the raw vocal feed from the performance and put it online - and she is pitch-perfect.
While you can hear the pluck of the bass guitar and the occasional thump of the drums, this is Adele on her own, carrying the entire song. Listen below.
**Note: the audio has been taken down a number of times. We will do our best to replace it as soon as possible. So far we've exhausted Youtube, Daily Motion and Soundcloud...**
25 is expected to sell around 3.5 million copies in its first week, partly in thanks to the singer-songwriter not putting the album on streaming services like Spotify.
According to Spotify, they are "working" on getting the album available on their site (artists will often stream it a week after iTunes sales). More than 1 million copies of 25 were distributed in the UK alone, with the album expected to become one of the fastest selling records of all time.
Most memorable Adele quotes

Show all 20
On Friday, the 27-year-old appeared on The Graham Norton Show and performed as an Adele impersonator in front of numerous real Adele impersonators who thought they were on a talent show.
Register for free to continue reading
Registration is a free and easy way to support our truly independent journalism
By registering, you will also enjoy limited access to Premium articles, exclusive newsletters, commenting, and virtual events with our leading journalists
Already have an account? sign in
Register for free to continue reading
Registration is a free and easy way to support our truly independent journalism
By registering, you will also enjoy limited access to Premium articles, exclusive newsletters, commenting, and virtual events with our leading journalists
Already have an account? sign in
Join our new commenting forum
Join thought-provoking conversations, follow other Independent readers and see their replies