Adele tour 2017: Singer announces two London dates at Wembley Stadium
'The Finale' will mark the eventual end of her long-running world tour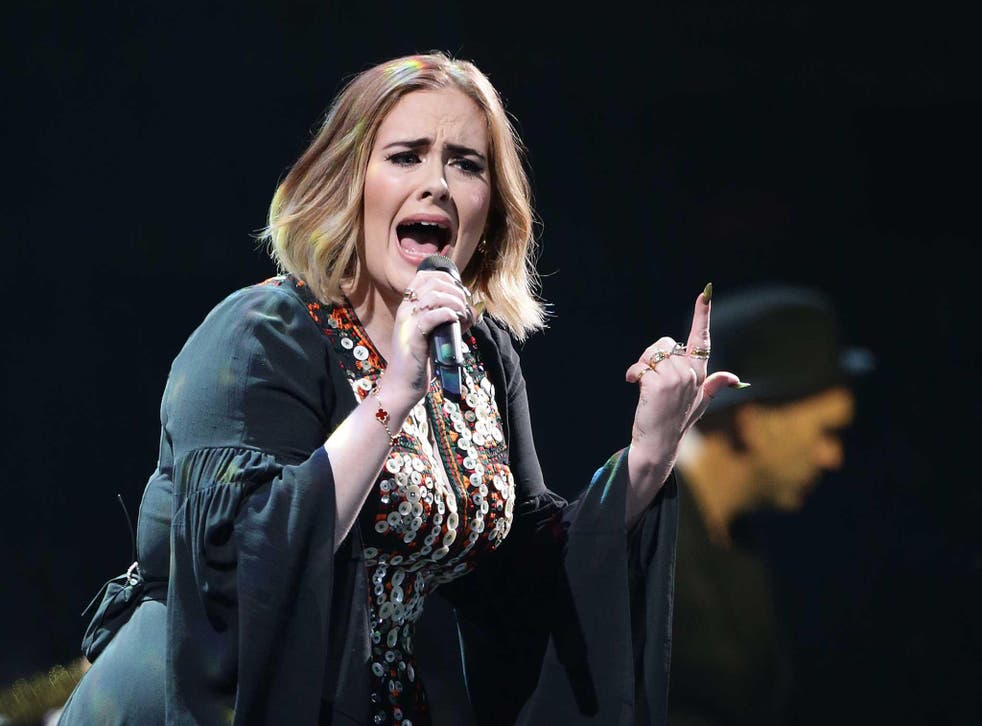 Adele has announced two surprise new tour dates for 2017.
London's Wembley Stadium will host the singer on the 29 June and 1 July next year for what has been labeled as "The Finale".
Alongside the announcement, Adele posted a video on her Twitter in which she heads a football. Tickets are available through her website.
The dates will mark her final in support of the album 25 following previously announced dates in Australia and New Zealand next February/March.
Adele recently wound up her 2016 world tour, having played 107 shows in 10 months. Following her final gig, she posted a picture to Instagram thanking fans for their support alongside a picture of a banner reading "Mummy, you did it" made by her family.
Earlier this year, publications reported that Adele's world tour may be her last for a decade, a source detailing how the singer wishes to concentrate on bringing up her son, Angelo.
"Angelo is the number one priority for Adele. He is the most important thing in her life," they said at the time. "She has brought him everywhere with her on tour but as he is starting school next year, he won't be able to join her anymore."
The source went on to explain how Adele "doesn't want to miss a moment of Angelo growing up" and that "it's an easy decision for her to give up touring for him," adding that she won't embark on another world tour for at least 10-years.
However, although she would not tour, the singer has considered doing a Las Vegas residency, following in the footsteps of Elton John, Celine Dion, and Britney Spears.
Most memorable Adele quotes

Show all 20
Meanwhile, earlier this month, while onstage in Mexico City, Adele was forced to duck and dive after her concert was interrupted by a bat.
She exclaimed to the crowd: "There's a bat!" she said into the microphone. "It landed right by your head. Oh my God, there's a f***ing bat. Welcome to Mexico! I'm happy to be here but a f***ing bat, Jesus christ."
Join our new commenting forum
Join thought-provoking conversations, follow other Independent readers and see their replies