Adele scolds security guard after catching him telling fans to sit down at Melbourne gig
'If I see one more person be told to sit down, I swear to God'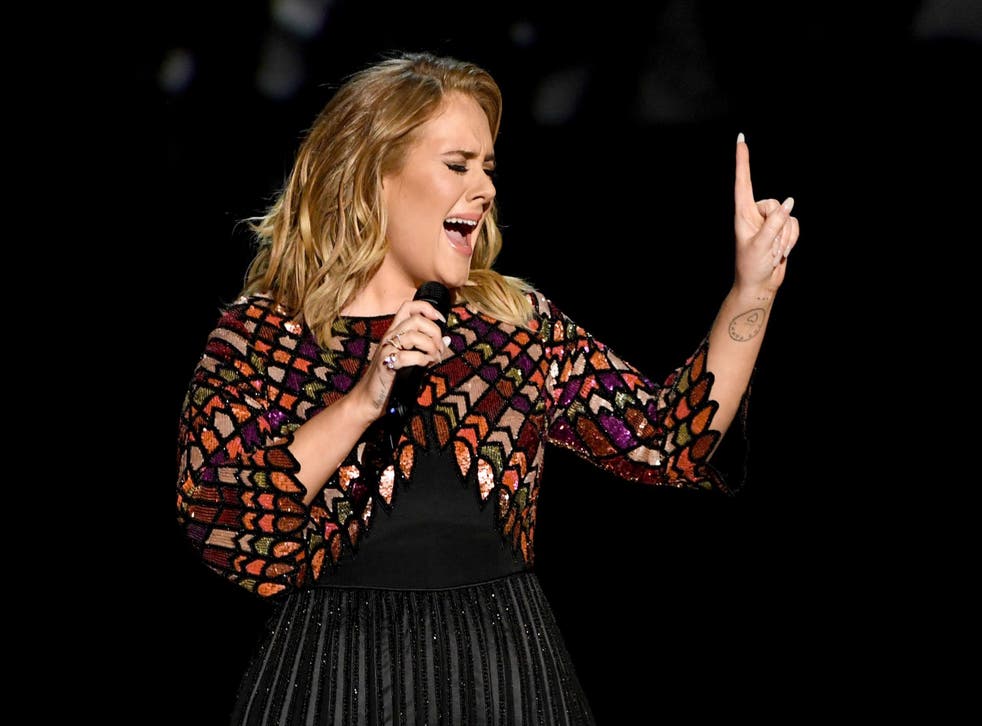 Adele halted the final show of her Australian tour to scold a security guard who was trying to order fans to stop dancing.
The Grammy award-winning singer gave the staff member a telling-off after she spotted him telling audience members to sit down.
In footage posted on social media, Adele is seen finishing her single 'Water Under The Bridge' before telling the man: "Excuse me sir? I know you work here but could you stop telling people to sit down? This is a music show."
"If people can't see then they stand up," she continued. "If you're moaning about people dancing, what the f*** have you come to a show for? If I see one more person be told to sit down, I swear to God."
At the same show, the 77,000-strong crowd witnessed a surprise proposal when Adele invited a couple to join her onstage.
A fan wrote: "Adele's Melbourne show is already off to a kick-arse start with a super sweet same-sex marriage proposal."
"That wasn't planned... I had no idea," Adele said.
Another fan urged Australian Prime Minister Malcolm Turnbull to "take note", as same-sex marriage is currently illegal in Australia.
Earlier in the evening, Adele had joked that if her audience was looking for a good time they were at the wrong place, as her concert was "basically just two hours of crying and songs about my ex-boyfriend."
Register for free to continue reading
Registration is a free and easy way to support our truly independent journalism
By registering, you will also enjoy limited access to Premium articles, exclusive newsletters, commenting, and virtual events with our leading journalists
Already have an account? sign in
Register for free to continue reading
Registration is a free and easy way to support our truly independent journalism
By registering, you will also enjoy limited access to Premium articles, exclusive newsletters, commenting, and virtual events with our leading journalists
Already have an account? sign in
Join our new commenting forum
Join thought-provoking conversations, follow other Independent readers and see their replies