Adele fans flock to Wembley to sing in her honour after shows cancelled
'Adele can't sing for us, but we can sing for her,' say fans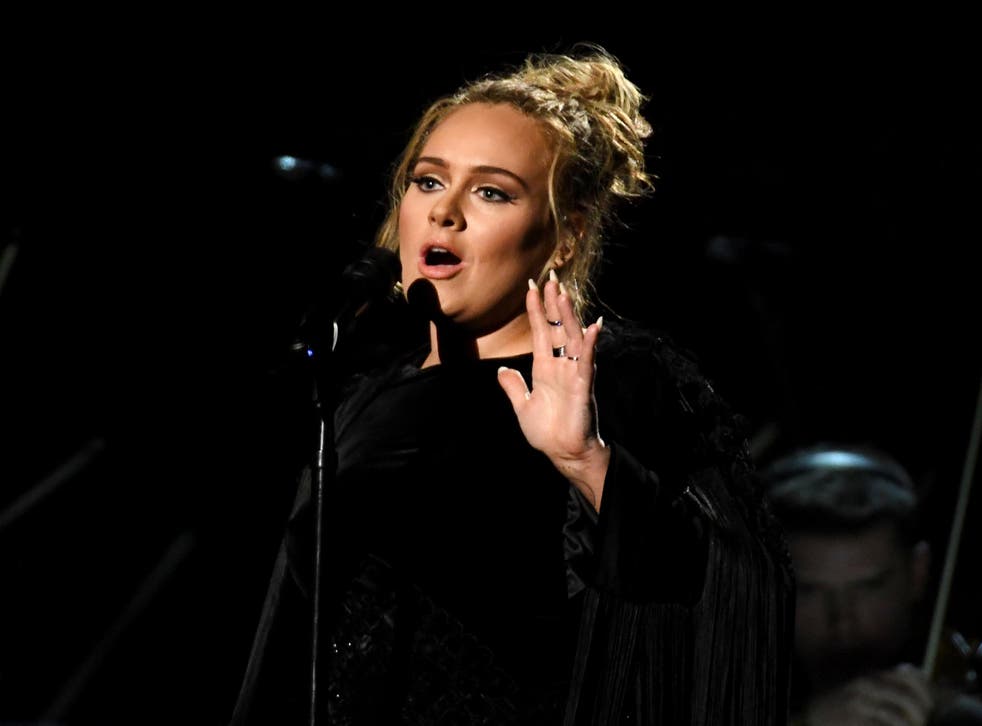 Adele might have been forced to cancel the final two shows of her world tour but this has not stopped her fans from flocking to Wembley to perform their own renditions of her songs.
The pop superstar was left with no choice but to cancel her tour after damaging her vocal chords, telling fans she had been left "heartbroken".
But rather than lamenting the news at home, fans have shown support for Adele outside Wembley Stadium. This was sparked by a social media call-out using the Sing For Adele hashtag urging people to perform their own rendition of her tracks.
It said: "Adele can't sing for us, but we can sing for her".
Some devoted fans even brought guitars and microphones for their performances. What's more, the craze even spread as far as Oxford Street, where a girl performed with a piano in the middle of the pavement.
Writing in a Facebook event titled Sing for Adele, fans said: "It's fair to say that Adele could do with a pick me up right now.
"She's just had to cancel her last two shows because of damage to her vocal chords, and she's absolutely gutted. I think we should send her some love."
The event spreads across two days, meaning loyal fans will be there again today at 8pm performing as well.
In the early hours of Saturday, Adele posted a long apology to her fans for being forced to cancel Saturday and Sunday's shows.
The 29-year-old said her first two Wembley shows this week had been "the biggest and best shows of my life", but that she had really struggled vocally.
She explained: "I had to push a lot harder than I normally do... it turns out I have damaged my vocal cords. On medical advice, I am simply unable to perform over the weekend.
"I've considered doing Saturday night's show, but it's highly unlikely I'd even make it through the set and I simply can't crumble in front of you all and walk out on you in that way."
Register for free to continue reading
Registration is a free and easy way to support our truly independent journalism
By registering, you will also enjoy limited access to Premium articles, exclusive newsletters, commenting, and virtual events with our leading journalists
Already have an account? sign in
Register for free to continue reading
Registration is a free and easy way to support our truly independent journalism
By registering, you will also enjoy limited access to Premium articles, exclusive newsletters, commenting, and virtual events with our leading journalists
Already have an account? sign in
Join our new commenting forum
Join thought-provoking conversations, follow other Independent readers and see their replies