Alyssa Milano says Snooki parody was a 'political statement' as she addresses blackface allegations
Actor is latest celebrity to be interviewed by comedian Ziwe Fumudoh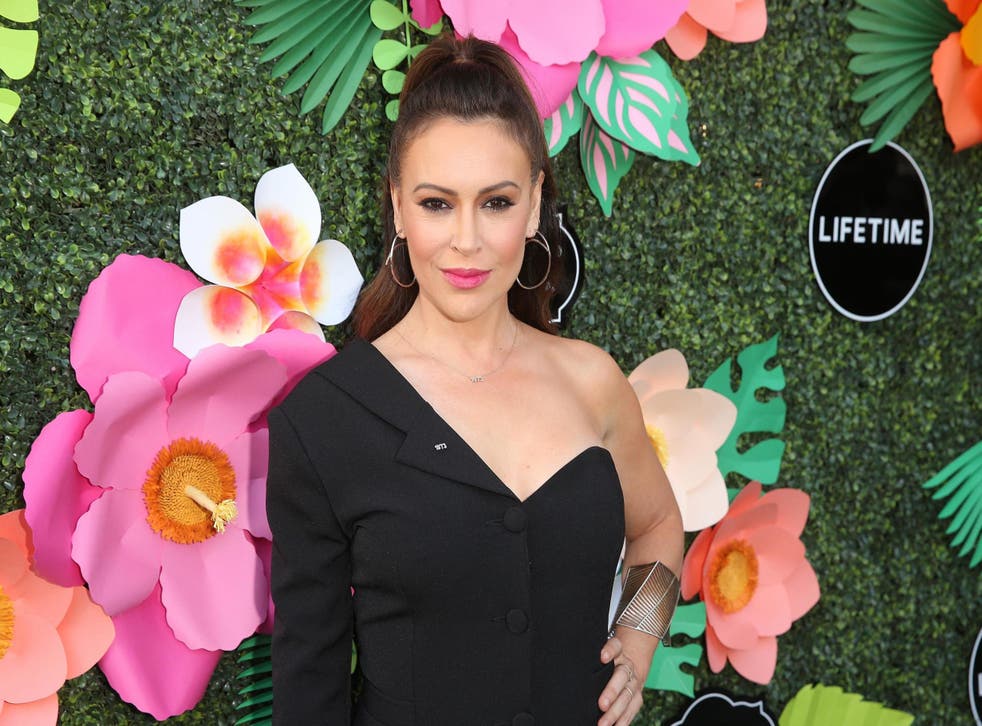 Alyssa Milano says her past Snooki parody – which recently resulted in allegations of blackface – was a "political statement" on the portrayal of Italian-Americans on US television.
The actor, who has denied the blackface claims and called them a "smear campaign", was asked about the allegations in a new interview with comedian Ziwe Fumudoh.
Fumudoh hosts the programme, titled Baited, every Thursday on Instagram Live. Past guests have included food writer Alison Roman, influencer Caroline Calloway, playwright Jeremy O Harris, and Milano's former Charmed co-star Rose McGowan.
During the latest interview, Fumudoh asked Milano: "Have you ever worn blackface before?"
Milano responded: "I've never worn blackface." She then said that she once did a "parody of Jersey Shore" for the comedy platform Funny or Die, which involved being transformed into Nicole "Snooki" Polizzi, one of Jersey Shore's stars.
"There are pictures of me all over the Internet in tanface," Milano added. "And that's what people are saying – that I did blackface."
Milano, who comes from an Italian-American family, said she felt moved at the time to comment on Jersey Shore's portrayal of Italian-Americans.
Polizzi was born in Chile and adopted by Italian-American parents. Jersey Shore was a topic of controversy at the time of its release in 2009, as some criticised its portrayals of young Italian-Americans, deeming it offensive and stereotypical.
In her interview with Fumudoh, Milano added: "There are a lot of people that have done blackface, though. And I don't know that, in hindsight, that maybe making fun of Snooki's tan wasn't the greatest move, especially with the Internet.
"But I did feel like at that time I was making a political statement about how Italian-Americans are depicted."
Back in June, Milano responded to the blackface allegations on Twitter, writing: "Hey, a*******. The below picture is me parodying Jersey Shore and Snooki's tan. Snooki's tan (she is a sweetheart by the way) is worthy of parodying as is Trump's 'tan'. So go f*** yourselves with your smear campaign."
The Independent has contacted Milano's representative for further comment.