The Independent's journalism is supported by our readers. When you purchase through links on our site, we may earn commission.
Arcade Fire thank David Bowie for 'making the band possible'
Arcade Fire collaborated with Bowie for a live performance in 2005 and a song on their 2013 album Reflektor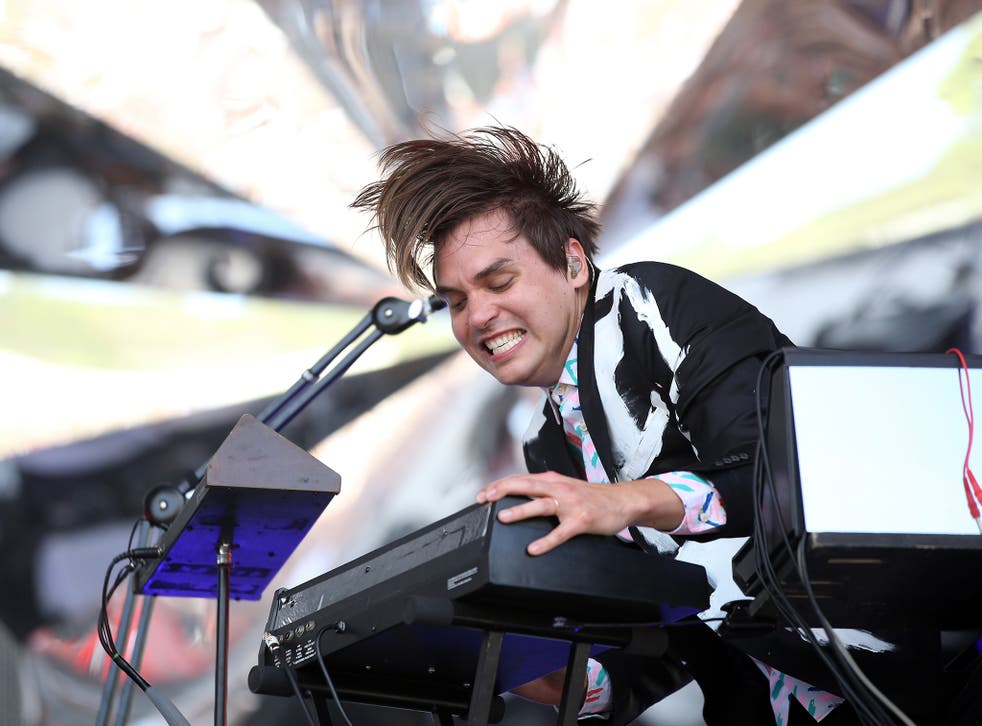 David Bowie inspired many musicians with his relentless innovativeness. One such band, Arcade Fire, have revealed that he "made it possible" for them to exist in a moving tribute to the "Starman" singer, who died of cancer aged 69 on Sunday.
Bowie memorable joined Arcade Fire for a rendition of "Wake Up" at New York's Fashion Rocks event in 2005, before collaborating with the Canadian indie rockers again for their 2013 album Reflektor.
Upon hearing of Bowie's unexpected death, Arcade Fire gave an emotional statement to NME:
"David Bowie was one of the band's earliest supporters and champions. He not only created the world that made it possible for our band to exist, he welcomed us into it with grace and warmth.
"We will take to the grave the moments we shared; talking, playing music and collaborating as some of the most profound and memorable moments of our lives.
"A true artist even in his passing, the world is more bright and mysterious because of him and we will continue to shout prayers into the atmosphere he created."
Frontman Win Butler has shared a photo of himself on stage with Bowie on Instagram while touring member Owen Pallett posted a lengthy story about the first time Arcade Fire met the music icon on his Facebook page.
Bowie once famously said that he believes artists do their "best work" when collaborating with him.
"I believe that I often bring out the best in somebody's talents," he told Livewire in 2002. "To not be modest about it, you'll find that with only a couple of exceptions, most of the musicians that I've worked with have done their best work by far with me.
"I can shine a light on their own strengths."
Register for free to continue reading
Registration is a free and easy way to support our truly independent journalism
By registering, you will also enjoy limited access to Premium articles, exclusive newsletters, commenting, and virtual events with our leading journalists
Already have an account? sign in
Register for free to continue reading
Registration is a free and easy way to support our truly independent journalism
By registering, you will also enjoy limited access to Premium articles, exclusive newsletters, commenting, and virtual events with our leading journalists
Already have an account? sign in
Join our new commenting forum
Join thought-provoking conversations, follow other Independent readers and see their replies