Arctic Monkeys' new album Tranquility Base Hotel & Casino was almost an Alex Turner solo record
The band at one point discussed it
Ilana Kaplan
Monday 23 April 2018 19:32 Comments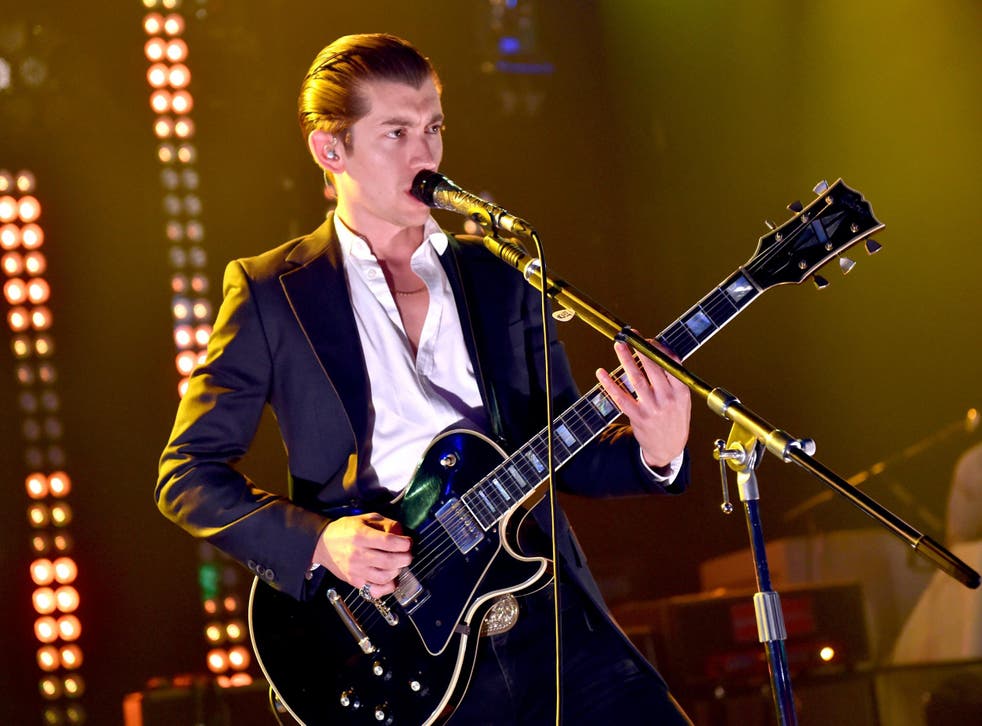 Arctic Monkeys' forthcoming album Tranquility Base Hotel & Casino almost became an Alex Turner solo record.
Because of the approach to songwriting and new sonic direction, the band had discussed the album going out through Turner only.
"I've tricked myself into writing - by sitting at the piano, doing this thing that I haven't done before," Turner told MOJO of the writing process. "That gave me permission to go somewhere I'd had trouble getting to before. It allowed me to put across how I feel more, more… broadly than before."
The band saw more freedom in their craft because of the success of 2013's AM, but also revealed that they had "no intention of making AM 2".
"I think at first, because it was quite basic – piano, vocal and no guitar - Al was in two minds about, 'is this Arctic Monkeys or am I going somewhere else with this'," said guitarist Jamie Cook. "And maybe at first I was a bit like that as well. It's not definitely not a guitar-heavy record, not typically what we'd do. It took a lot more thinking about."
When Turner was asked if the lyrics were penned in a more "autobiographical" way, he replied: "Well, the album sort of all is. I'm having a word with myself, intermittently, throughout all 11 tunes."
Arctic Monkeys sixth studio album Tranquility Base Hotel & Casino is due 11 May - just one week after their tour starts.
It will be the band's first record in five years.
Register for free to continue reading
Registration is a free and easy way to support our truly independent journalism
By registering, you will also enjoy limited access to Premium articles, exclusive newsletters, commenting, and virtual events with our leading journalists
Already have an account? sign in
Join our new commenting forum
Join thought-provoking conversations, follow other Independent readers and see their replies