Ariana Grande concert in Costa Rica goes ahead as police arrest Colombian man over threat to attack show
Suicide bomber Salman Abedi killed 22 people in May at a concert by the star in Manchester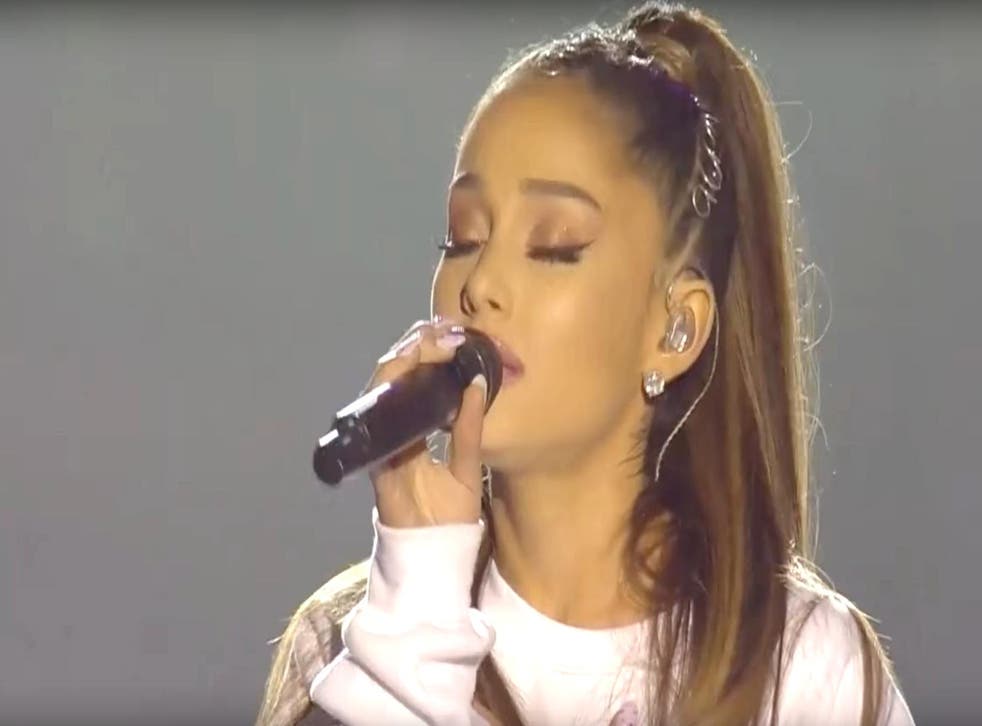 Authorities in Costa Rica have arrested a Colombian man suspected of threatening to stage an attack at an Ariana Grande concert.
The threat comes after suicide bomber Salman Abedi detonated a home-made device at the US pop star's show at Manchester Arena in May, killing 22 people including seven children.
Costa Rican prosecutors said in a statement that the suspect was a Colombian man of 22, who made the threats online.
The concert in the city of Alajuela, Costa Rica, went ahead as scheduled on Sunday.
Head investigator Walter Espinoza told local media that the threats were written in Arabic.
He identified the suspect only by the last names Caicedo Lopez.
Grande has not commented on the arrest, but did post about performing in the country.
The singer, 23, shared an image from her show on Instagram and wrote: "I love you, Costa Rica."
Following the Manchester attack, Grande organised the One Love charity concert at the Emirates Old Trafford cricket ground.
The star-studded event was staged to honour victims and their families, and included performances by Katy Perry, Liam Gallagher, Miley Cyrus, Justin Bieber, Coldplay and Grande herself.
Last week Grande paid tribute to eight-year-old Saffie Roussos, the youngest victim of the bombing.
One Love Manchester

Show all 12
The youngster, from Leyland, Lancashire, would have celebrated her ninth birthday on 4 July.
Following a concert in Buenos Aires on 5 July, Grande tweeted: "Saffie, we're (thinking) of you baby" alongside a birthday cake emoji.
Press Association
Register for free to continue reading
Registration is a free and easy way to support our truly independent journalism
By registering, you will also enjoy limited access to Premium articles, exclusive newsletters, commenting, and virtual events with our leading journalists
Already have an account? sign in
Register for free to continue reading
Registration is a free and easy way to support our truly independent journalism
By registering, you will also enjoy limited access to Premium articles, exclusive newsletters, commenting, and virtual events with our leading journalists
Already have an account? sign in