Ariana Grande hits back at criticism of break up with Mac Miller in feminist post
The 'No Tears Left To Cry' singer denounces 'shaming and blaming women'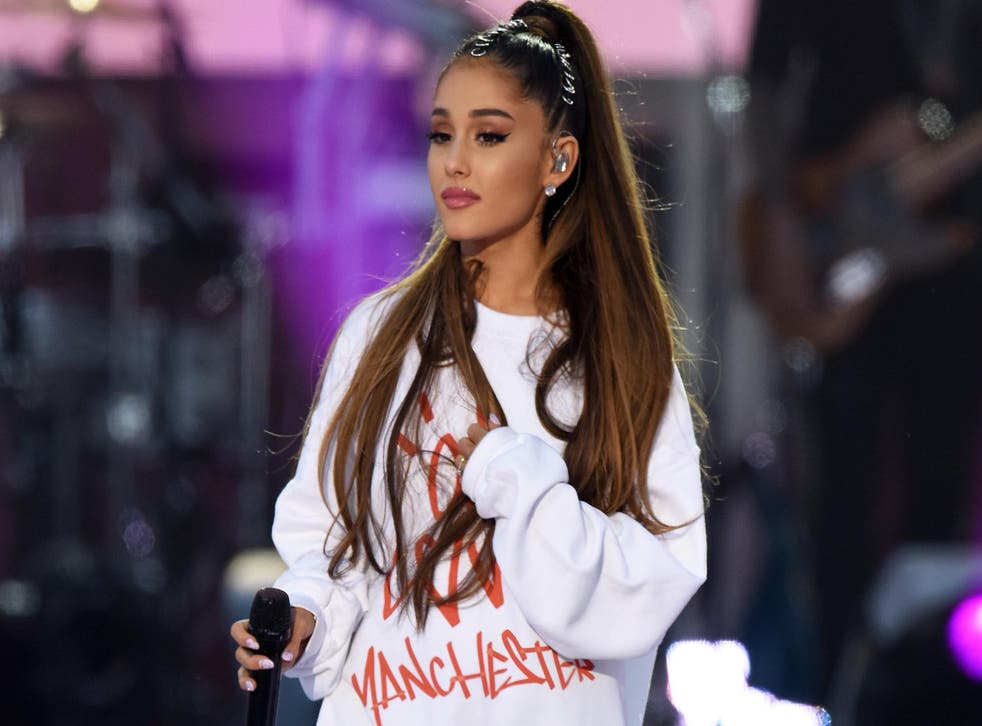 Singer Ariana Grande has responded to a Twitter user who accused her of breaking up with rapper ex-boyfriend Mac Miller for another man - after he wrote an album for her.
On May 21, a Twitter user named Elijah Flint posted, "Mac Miller totalling his G wagon and getting a DUI after Ariana Grande dumped him for another dude after he poured his heart out on a 10-song album to her called the divine feminine is just the most heartbreaking thing happening in Hollywood."
The tweet went viral with more than 87,000 retweets, and Grande issued a feminist response directly on Wednesday, giving insight into her relationship with Miller.
The 24-year-old musician posted a powerful response to Flint on Twitter writing, "How absurd that you minimise female self-respect and self-worth by saying someone should stay in a toxic relationship because he wrote an album about them, which btw isn't the case (just Cinderella is ab me). I am not a babysitter or a mother and no woman should feel that they need to be."
She continued, "I have cared for him and tried to support his sobriety & prayed for his balance for years (and always will of course) but shaming/blaming women for a man's inability to keep his s*** together is a very major problem. Let's please stop doing that."
Grande then revealed that she "didn't share about how hard or scary it was while it was happening but it was."
"I will continue to pray from the bottom of my heart that he figures it all out and that any other in this position does as well," the singer concluded.
Flint replied with his own long apology: "I had no idea this would go viral and get treated like a story on TMZ. It truly doesn't go as deep as you're implying and I truly hope you and Mac get back to living your best lives as soon as possible. I'm very sorry I hurt you and I'm sorry you feel my tweet stigmatises women for ending a toxic relationship. That wasn't my intention at all. I think every woman is equal to a man and has the same exact right to pursue their happiness to the fullest despite the backlash they might receive, including you."
The singer then thanked Flint for hearing her and that she appreciates the response.
Grande confirmed the longtime couple had split earlier this month on Instagram saying, "Unconditional love is not selfish. It is wanting the best for that person even if at the moment, it's not you."
Miller has spoken about his drug use and abuse in the past in interviews and even in a documentary for The Fader.
This is the first time Grande has addressed the breakup publicly since it happened.
Register for free to continue reading
Registration is a free and easy way to support our truly independent journalism
By registering, you will also enjoy limited access to Premium articles, exclusive newsletters, commenting, and virtual events with our leading journalists
Already have an account? sign in
Register for free to continue reading
Registration is a free and easy way to support our truly independent journalism
By registering, you will also enjoy limited access to Premium articles, exclusive newsletters, commenting, and virtual events with our leading journalists
Already have an account? sign in
Join our new commenting forum
Join thought-provoking conversations, follow other Independent readers and see their replies