Ariana Grande responds to troll accusing her of 'milking' Mac Miller's death: 'I pray you never have to deal with anything like this'
Singer had posted a touching post on Thanksgiving that included a photo of her with her ex-boyfriend, the late Mac Miller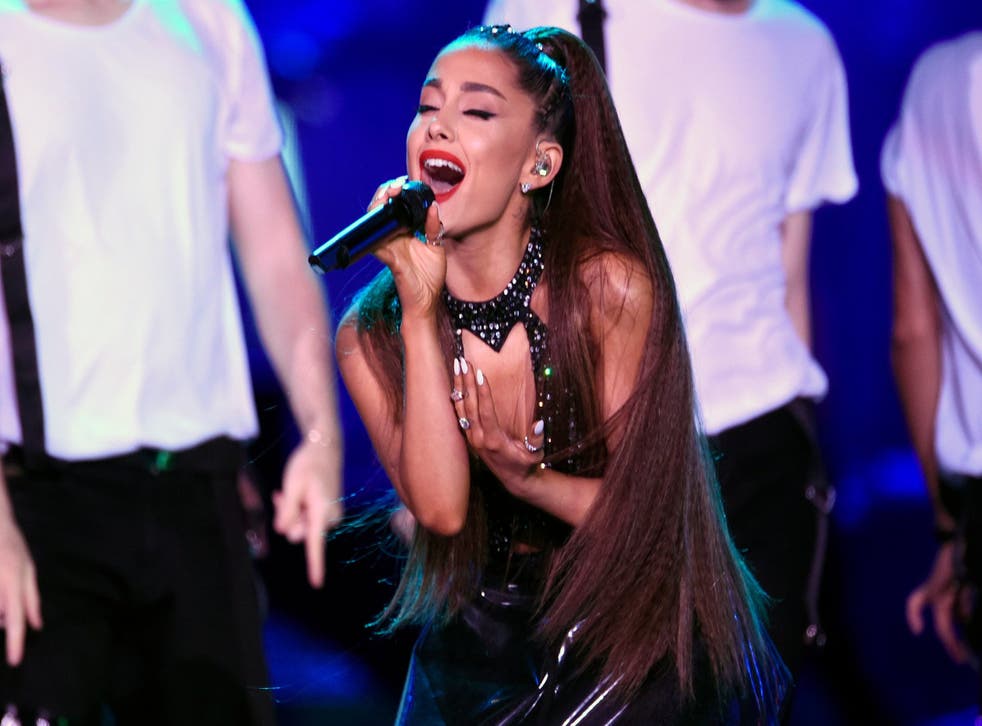 Ariana Grande was quick to call out a troll who posted a spiteful message in response to her tribute to the late rapper Mac Miller.
The pop star, who is currently working on the music video for her hit single "thank u, next", posted a photo of herself with her ex-boyfriend on Thanksgiving, writing "you're v missed".
While most of the replies were positive and full of support, one troll wrote: "She milkin [sic] this sh*t bruh".
Grande replied: "I pray you never have to deal with anything like this ever and I'm sending you peace and love."
Clearly affected by cruel comments on social media, she then tweeted: "Some of the sh*t I read on here makes me sick to my stomach. It scares me the way some people think and I don't like this world a lot of the time. If only we could be more compassionate and gentle with one another. That'd be sick."
She added: "Everything I feel is valid and safe. Everything I do is genuine and honest. There is no right or wrong during this period."
Grande's friend and fellow artist Halsey then replied to her tweet and said: "The world could only dream of being as compassionate and gentle as you. And since ur being [sic], as always, so classy and nice, allow me the honour of telling them to shut the f*** up."
Join our new commenting forum
Join thought-provoking conversations, follow other Independent readers and see their replies