A$AP Rocky: US rapper to miss Wireless Festival in London after Sweden arrest
Rapper was arrested in connection to a brawl that took place in Stockholm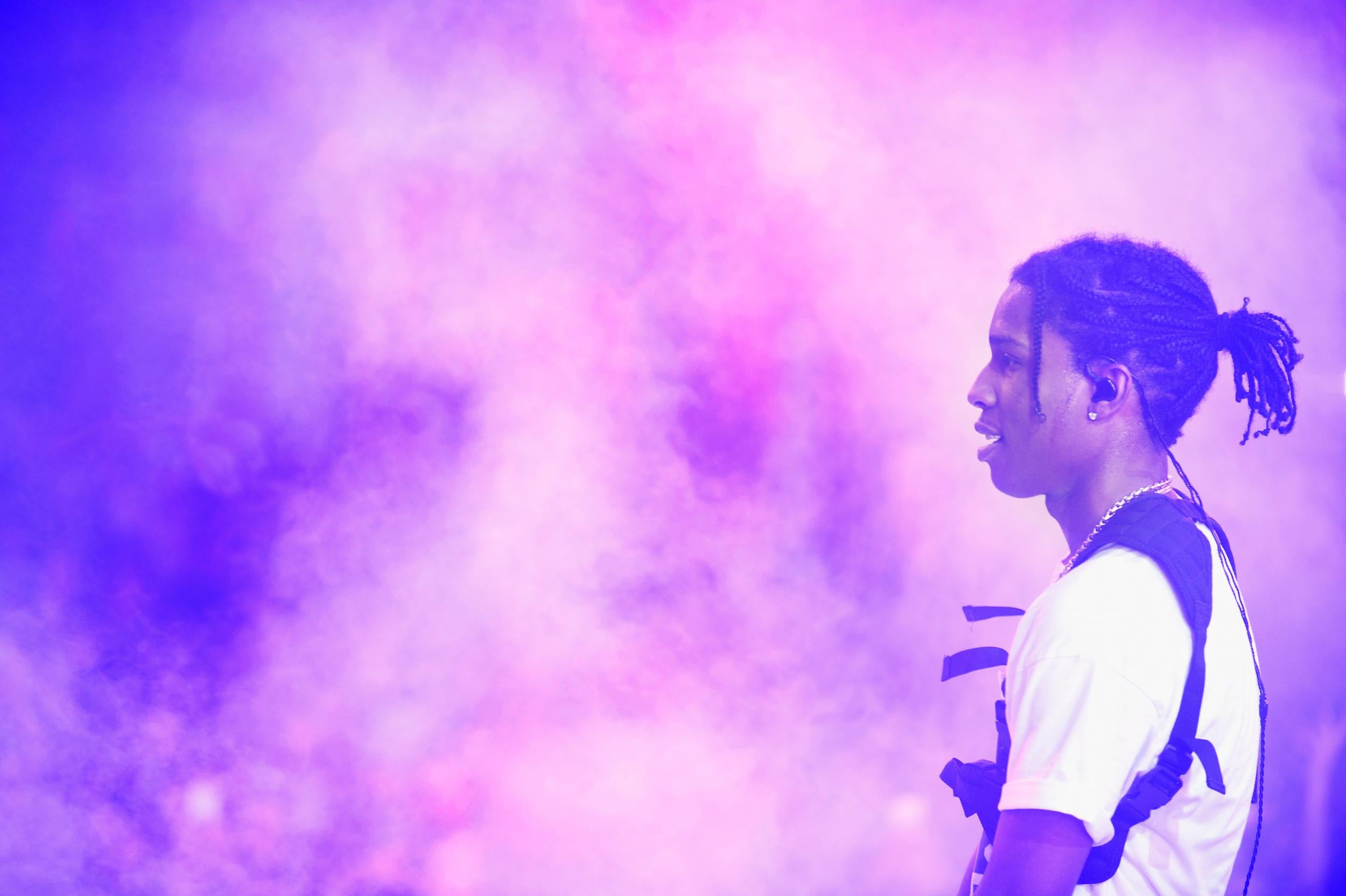 A$AP Rocky looks set to miss Wireless Festival after being detained for up to two more weeks while prosecutors investigate his role in a brawl that took place in Stockholm.
The US artist is now likely to miss his scheduled headline performance at Wireless Festival in London, which takes place on Sunday 7 July.
The 30-year-old musician, producer and model, whose real name is Rakim Mayers, was arrested on Wednesday along with his bodyguard and two members of his entourage in connection with a fight in the city centre the previous Sunday.
A judge agreed to the request by prosecutors to extend his detention on suspicion of assault, giving them until 19 July to press charges.
Best pictures from Glastonbury 2019
Show all 83
A court spokeswoman said: "There is a risk that if he is released he will abscond or otherwise evade prosecution or conviction."
The court was still holding hearings on the detention of the two members of his entourage. Rocky's bodyguard was released on Thursday.
His lawyer, Henrik Olsson Lilja, told Reuters that the rapper denies assault and will appeal against the extended detention.
"They were attacked and have simply defended themselves," he told reporters.
"What we will do now is to appeal to the Court of Appeal in about one or two hours, and hopefully they will have another point of view of this case."
Before his arrest, Rocky uploaded videos to Instagram showing an altercation with two men. He claimed the men had been following them and showed various clips where his bodyguard, Rocky and his friends tell the men to leave them alone because he doesn't want any trouble. At one point, a woman tells the group that she and her friend were sexually assaulted by the two men.
Rocky's detention has already forced the cancellation of shows in Norway and Poland. He was scheduled to play Dublin today (5 July) and London on Sunday.
The Independent has contacted a representative for Wireless Festival for comment.
Additional reporting by Reuters
Join our commenting forum
Join thought-provoking conversations, follow other Independent readers and see their replies