Axl Rose to front AC/DC? All the evidence pointing towards it happening
The Guns 'N' Roses frontman has been spotted outside the band's rehearsal studio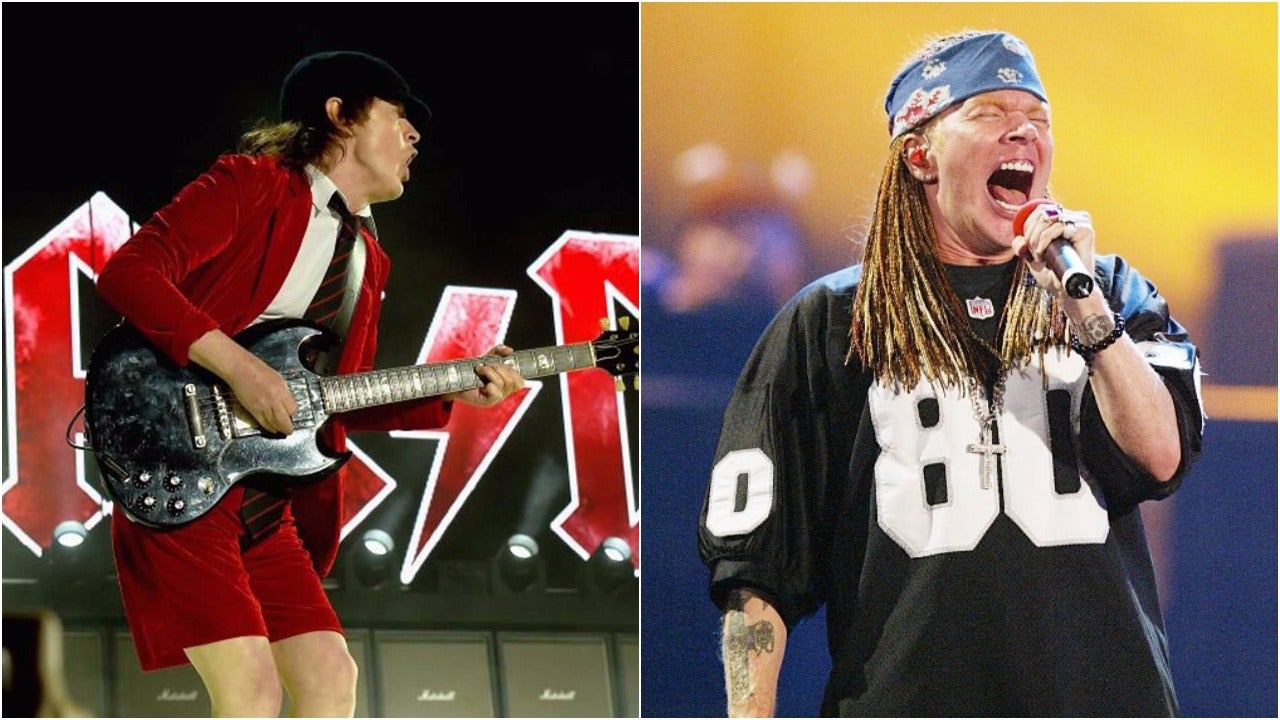 While neither AC/DC nor Axl Rose has confirmed they are working together, there's a growing number of sources declaring that the Guns 'N' Roses frontman is set to front the iconic Australian rock band.
Earlier this year it was announced AC/DC would be postponing their US tour as singer Brian Johnson was reportedly at 'risk of going completely deaf' if he went on tour. It quickly transpired that the band would continue with a new frontman, but no-one has been confirmed to replace him.
Then, only days ago, a DJ from Atlanta Radio, Jason Bailey, revealed that sources had told him Rose was looking to replace Johson on the Rock or Bust tour: "It's all but a done deal that Axl will front AC/DC for the 10 remaining shows".
Rock and Roll Hall of Fame celebrates 25th birthday
Show all 25
Soon after, the blogosphere erupted into rumours, with ex-guitarist Malcolm Young's son Ross Young adding fuel to the fire by telling press the news was "true" and that Axl "can and he will".
Not to be outdone by their rival rockers, Gun 'N' Roses soon announced their very own reunion tour, with the band set to play 22 North American dates later this year, tying into their Coachella headline gig. Luckily for fans, the dates do not clash with the AC/DC ones.
Official word so far is that there is "nothing to announce", but now, in the clearest piece of evidence yet, Rose has been spotted leaving AC/DC's rehearsal studio, wearing a black hat rather than school-boy outfit.
TMZ spotted the frontman and that band all entering the studio, yet neither side's representatives have confirmed anything. Perhaps just a rehearsal to see if they had chemistry? For any rock fan, catching Rose with AC/DC will be a must-see event if it happens - and it looks very likely too happen.
Join our commenting forum
Join thought-provoking conversations, follow other Independent readers and see their replies