Axl Rose was once late for a show because he was watching Teenage Mutant Ninja Turtles II: The Secret Of The Ooze
One of the worst-reviews TMNT films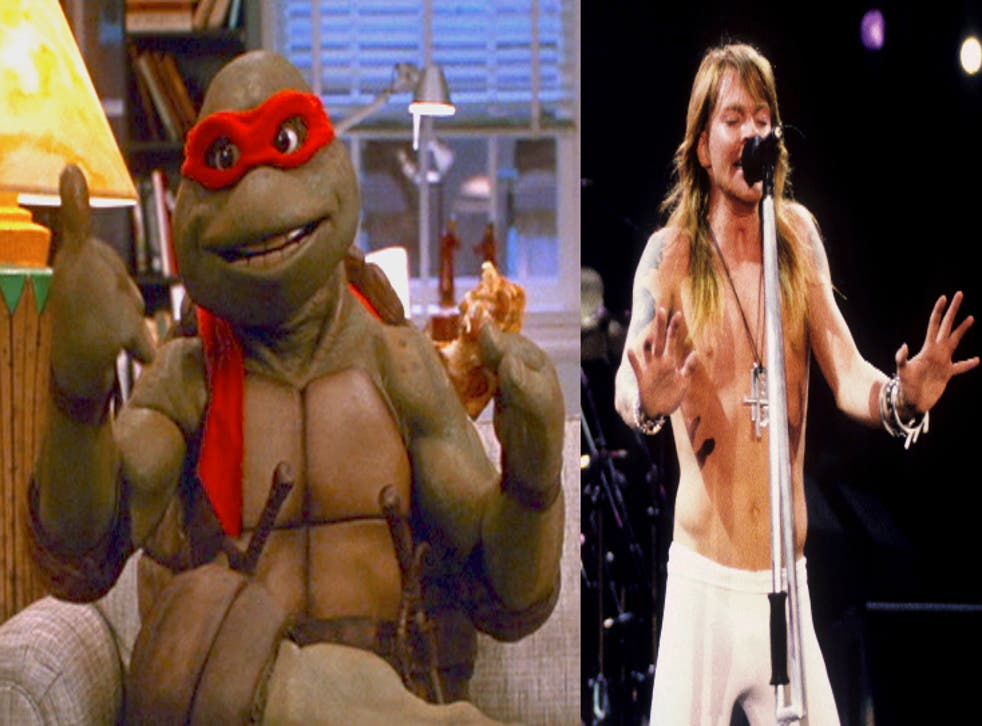 In a move few would have predicted, Axl Rose has joined AC/DC, after Brian Johnson was forced to pull out of the remainder of the band's tour due to the risk of total hearing loss.
In a statement, AC/DC described themselves as "fortunate" that Guns N' Roses' Axl Rose would be stepping in, but anyway with a basic knowledge of the singer will know that he is not synonymous with good fortune.
Tales of his tardiness for shows are well known, but none are perhaps as ridiculous as this one, which took place in Tampa, Florida in 1991 and was told by a local radio DJ told to Alternative Nation last year (via AltPress):
"The DJ was an assistant to the owner of the venue, and needless to say the owner was getting pissed. When the owner asked why Axl was being late for the thousandth time, he said: 'Axl's management said he was watching Teenage Mutant Ninja Turtles II: The Secret of the Ooze, and that Axl's attention was 100% on the movie and couldn't be bothered.'"
I guess you have to admire his honestly at least, and it's understandable why watching a mindless TMNT sequel would be preferable to getting on stage with Guns N' Roses for another perfunctory rendition of 'Welcome to the Jungle'.
Here's hoping Axl Rose can make it to the AC/DC shows, especially given that Paul Blart: Mall Cop 2 is now on DVD.
Join our new commenting forum
Join thought-provoking conversations, follow other Independent readers and see their replies