Barbra Streisand: Donald Trump is making me fat
'I start the day with liquids, but after the morning news, I eat pancakes smothered in maple syrup!' says singer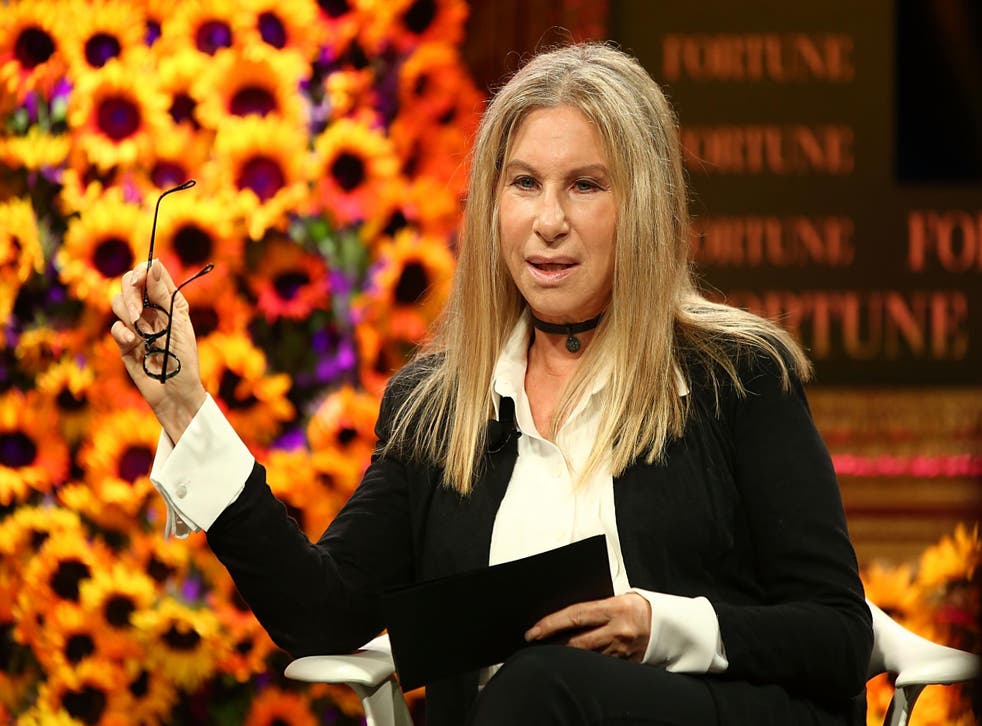 While Donald Trump's presidency has caused Lena Dunham to shred the pounds, it has had the opposite effect on Barbra Streisand.
The ten-time Grammy-award winning singer, who has often rebuked President Trump, said witnessing his presidency was causing her to "gain weight".
Streisand said news stories about the billionaire property developer were making her devour pancakes.
"Donald Trump is making me gain weight," she wrote on Twitter.
"I start the day with liquids, but after the morning news, I eat pancakes smothered in maple syrup!"
The controversial orders Donald Trump has already issued

Show all 9
Streisand's comments follow Mr Trump's unsubstantiated claims the Obama administration wire-tapped his Trump Tower phones during the presidential campaign.
"Trump just accused Obama of tapping his phones. Seriously crazy times. Time for more pancakes," Streisand added.
The singer, who was a steadfast Hillary Clinton supporter, has vented her frustrations about Mr Trump on a number of occasions. She penned an essay for The Huffington Post titled "Clueless, Reckless, Graceless, Mindless and Heartless: Our President Elect," where she argued Mr Trump is "dangerous and unfit for office".
Performing at an LGBT fundraiser for his democrat rival Ms Clinton last year, she changed the lyrics of classic Stephen Sondheim song "Send in the Clowns" to poke fun at the Republican's refusal to release his tax returns.
"Is he that rich, maybe he's poor, 'til he reveals his returns, who can be sure?" Streisand sang to a crowd of around 1,000. "Something's amiss, I don't approve, if he were running the free world, where would we move? Name me a town? Just who is this clown?"
Last month, Dunham, Girls actor and creator, revealed Mr Trump's win had made her too upset to eat, saying: "Everyone's been asking like, 'What have you been doing?' And I'm like, 'Try soul-crushing pain and devastation and hopelessness and you, too, will lose weight.'"
Join our new commenting forum
Join thought-provoking conversations, follow other Independent readers and see their replies