Este Haim calls out sexist bass face memes: 'A veiled way of saying you're ugly'
Haim says male performers wouldn't receive the same remarks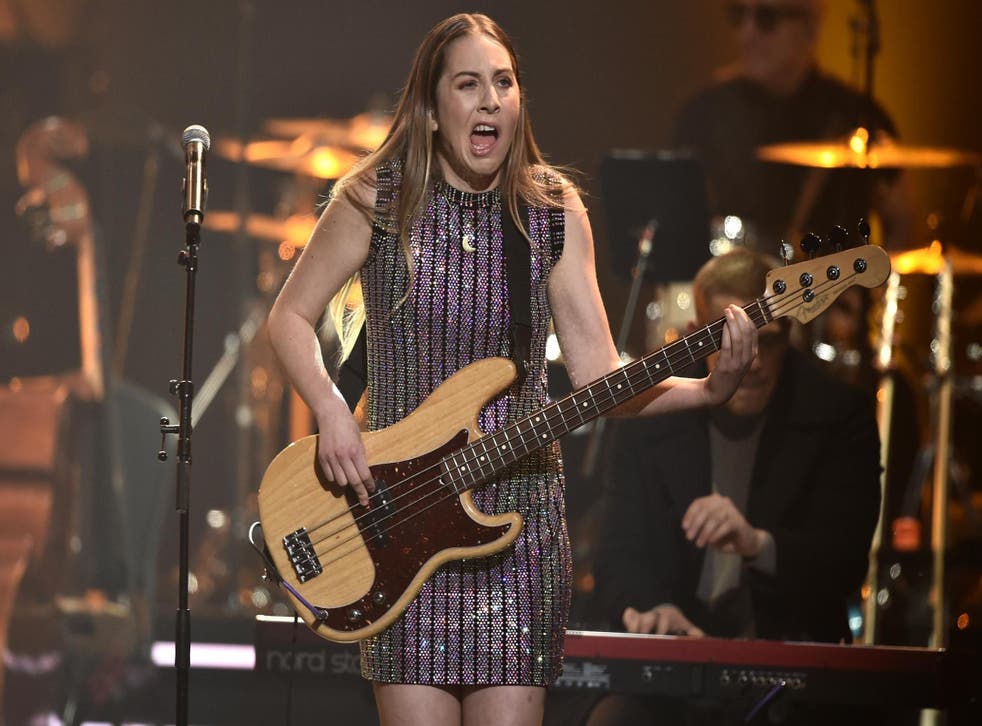 Este Haim has denounced online jokes about her facial expressions as sexist, saying a male performer wouldn't be subjected to the same comments.
The bassist and singer, who forms the Californian pop-rock trio Haim with her sisters Danielle and Alana, discussed sexism in the music industry with NME.
Haim is particularly expressive when she performs onstage, which has led to photos of some of her live shows being turned into memes on social media.
The singer and musician has grown tired of the jokes and of the heightened attention paid to her physical appearance during gigs.
"That's like a veiled way of saying you're ugly or something," she told NME.
The best albums of 2019 (so far)

Show all 67
She added: "They wouldn't say it to a dude, who's feeling the music when he's playing. Like, 'You look ugly when you play.'
"You'd never say it to John Mayer when he's like 'bleugh' when he's playing, you know what I mean?"
Haim said she often receives backhanded compliments along the lines of "I love that you don't care what you look like when you play. I love that you don't care what your face looks like when you play. I love that about you."
"God, thank you SO MUCH", she responded sarcastically. "Like, F***. YOU."
The trio are currently preparing for their third album release.
Their second and most recent album, Something To Tell You, came out in 2017.
Register for free to continue reading
Registration is a free and easy way to support our truly independent journalism
By registering, you will also enjoy limited access to Premium articles, exclusive newsletters, commenting, and virtual events with our leading journalists
Already have an account? sign in
Register for free to continue reading
Registration is a free and easy way to support our truly independent journalism
By registering, you will also enjoy limited access to Premium articles, exclusive newsletters, commenting, and virtual events with our leading journalists
Already have an account? sign in
Join our new commenting forum
Join thought-provoking conversations, follow other Independent readers and see their replies