Albums of the year: Kendrick Lamar's DAMN. tops 'BBC poll of polls'
Record featured on all but two of the 30 'best of' lists cited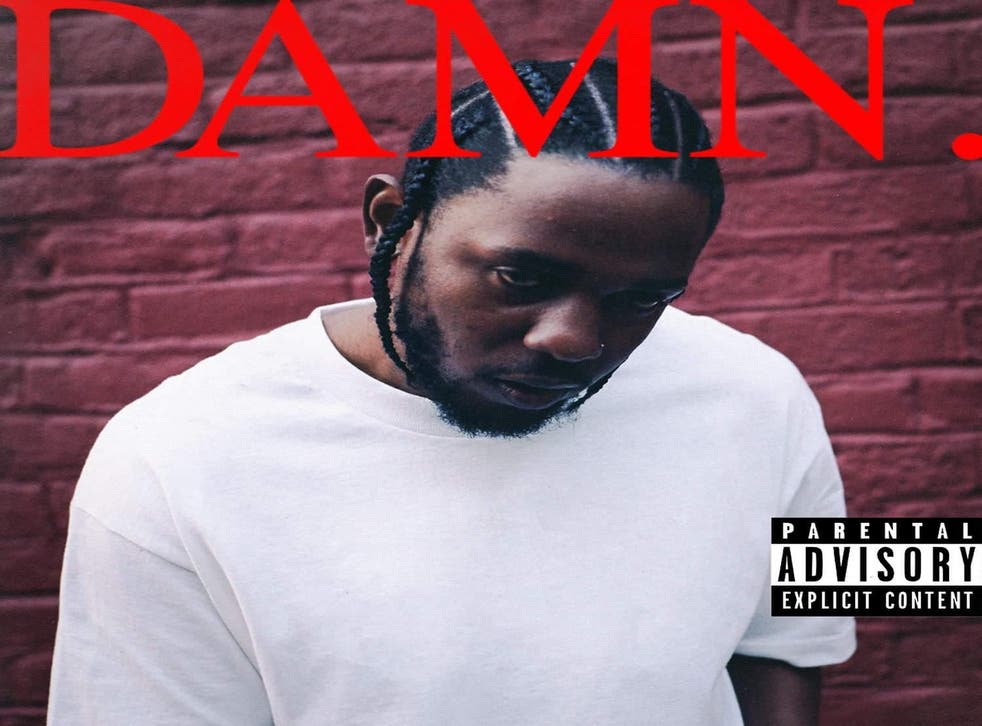 Kendrick Lamar's record DAMN. has come out on top in a poll of polls for critics' favourite album of the year.
The BBC compiles an annual list from 30 "album of the year" polls published by the most influential magazines, newspapers and blogs in music, from mainstream publications such as The Independent to specialist magazines such as Billboard and Rolling Stone.
​Albums were assigned points based on their position in each list - an album listed as the best of 2017 scored 20 points, while the No.2 album received 19, etc.
The BBC noted how there was a huge diversity among critics' picks, with 181 albums cited across the 30 'Best Of' lists. However the biggest-selling album of the year, Ed Sheeran's third record ÷, was only named once - by People magazine which placed it at No.7 on its list.
DAMN. was by far the most-cited record, featuring on all but two of the 30 polls surveyed by the BBC, taking first place on 10 of them. DAMN. was followed by SZA's album CTRL (2), Melodrama by Lorde (3), MASSEDUCATION by St. Vincent (4) and LCD Soundsystem's American Dream.
The Independent placed DAMN. as its seventh favourite record of the year, noting how, in a recent interview, RZA of hip hop collective Wu-Tang Clan said the genre is "lucky to have a Kendrick".
"The release of K Dot's fourth studio record marked another masterpiece for the rap canon; the master storyteller outstripping his closest competitors once again in a work that was impossible to second-guess," the explanation read.
"Where on To Pimp A Butterfly Lamar took a blisteringly scathing look at the world around him, on DAMN. he ventures deeper into his own mind, apparently exhausted by the pressure from fans, peers and critics to be this constant pioneer, offering up what most fans would identify as a "traditional" rap album to date, of course with his own, post-modern detours.
"Throughout the record he seems to tackle his own contradictory feelings about his status as an artist. When he screams "bitch, be humble" on "Humble", you wonder if he's talking to himself or to any foolish challengers. On "Pride" he quips, "I can't fake humble just 'cause your ass is insecure", and on "Loyalty" his boasts are held up as weaknesses. Just as Untitled, Unmastered was a look at his creative process, DAMN. allows the listener to peer inside the mind of a true genius."
The BBC's 30 surveyed publications were: Associated Press, The Atlantic, The AV Club, Billboard magazine, Consequence of Sound, Cosmopolitan, Dazed & Confused, Drowned In Sound, Entertainment Weekly, Fuse, The Guardian, The Independent, Line of Best Fit, Mojo, NME, NPR, Paste, People magazine, Pitchfork, Popsugar, Q Magazine, Rolling Stone, Spin, Stereogum, The Times, Time Magazine, Time Out New York, Uncut, Uproxx and Vice.
Read The Independent's Albums of the Year in full here.
Join our new commenting forum
Join thought-provoking conversations, follow other Independent readers and see their replies