Beyonce sings 'Love Drought' and 'Sandcastles' at Grammy Awards 2017
Just exquisite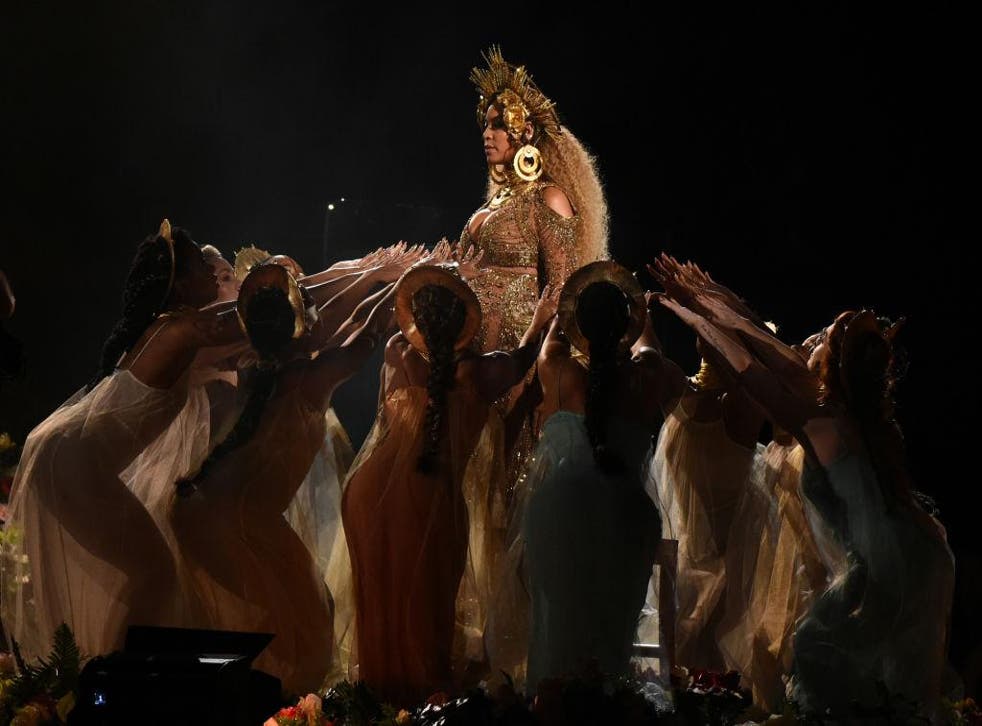 Tina Knowles introduced her daughter Beyonce for a phenomenal performance that showed a different side to her fierce Super Bowl 2016 persona.
The visibly pregnant star appeared in a glittering gold costume as a video of her surrounded by women in a trippy visual sequence.
"Do you remember being born?" she asks, opening with the monologue from 2016's Lemonade.
Raised on a platform she walked down a walkway before launching into 'Love Drought', the sensual, challenging track from her recent album which fans took to be written about her own relationship.
A direct look at the camera felt as though Bey was staring right into the audience's soul, turning as it moved, before she looked out at the audience again.
Holding a hand to her stomach she gave an exquisite rendition of 'Sandcastles'.
Grammys 2016: in pictures

Show all 30
I wrote at the end of last year how Beyonce's album Lemonade summed up everything that she was about and this performance only served to cement that further.
She expresses her delight at the power of her sexuality, her innovation as an artist and reiterates her star status; as if it were ever in question.
See more of our 2017 Grammys coverage here.
Join our new commenting forum
Join thought-provoking conversations, follow other Independent readers and see their replies