Black Panther soundtrack featuring Kendrick Lamar, The Weeknd and SZA tops the charts
Great news for 'Black Panther'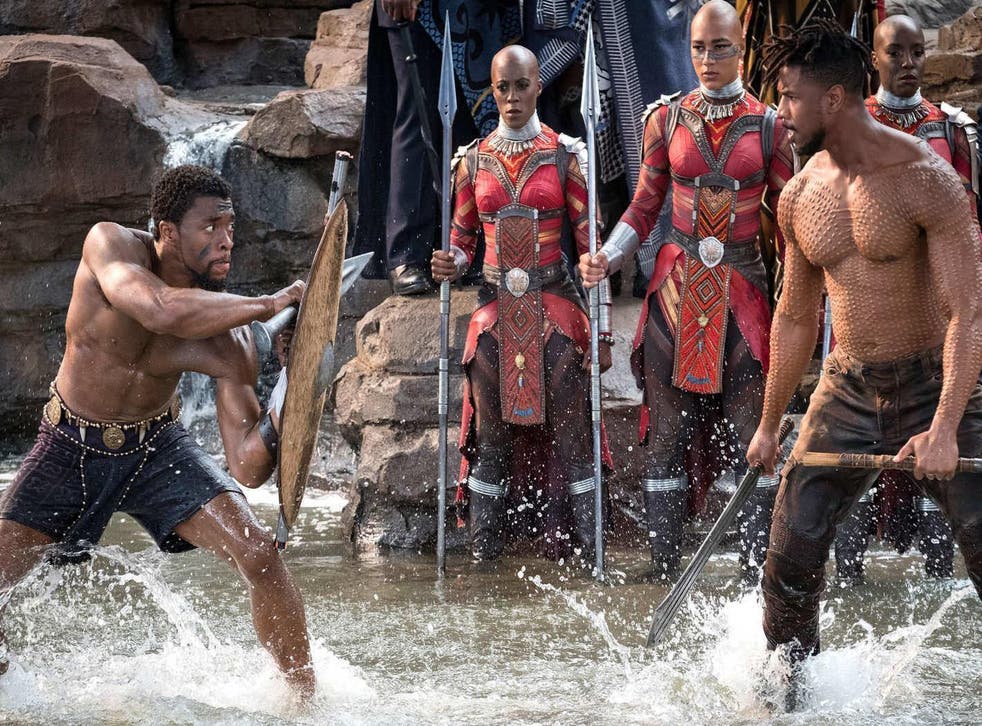 The Black Panther soundtrack has hit number one on the Billboard chart, as well as at the box office.
According to Nielsen, the soundtrack made 154,000 sales in the US.
Of those sales, 52,000 of them were for the full record and the remainder of the sales were the result of streaming.
The Black Panther soundtrack features new music from the rapper himself along with SZA, The Weeknd, Khalid and James Blake.
The album was released by Top Dawg Entertainment and co-produced and curated it with founder Anthony Tiffith and Lamar.
It knocked Justin Timberlake's Man of the Woods to number two, while The Greatest Showman soundtrack went to third place, Migos' Culture II slipped to number four and the soundtrack for Fifty Shades Freed rounds out the top five.
Black Panther has been dominating at theatres as well: over the course of the four-day weekend, the film amassed $235m in sales.
It's also been getting almost near-perfect reviews across the board and has officially been named the fifth-best opening of all time.
Before Black Panther came out, Deadpool held the record for biggest opening weekend for President's Day weekend.
Hopefully all the stars will align and the film will hit the $300m or $400m mark soon.
Register for free to continue reading
Registration is a free and easy way to support our truly independent journalism
By registering, you will also enjoy limited access to Premium articles, exclusive newsletters, commenting, and virtual events with our leading journalists
Already have an account? sign in
Register for free to continue reading
Registration is a free and easy way to support our truly independent journalism
By registering, you will also enjoy limited access to Premium articles, exclusive newsletters, commenting, and virtual events with our leading journalists
Already have an account? sign in
Join our new commenting forum
Join thought-provoking conversations, follow other Independent readers and see their replies