Black Sabbath top the vintage t-shirt charts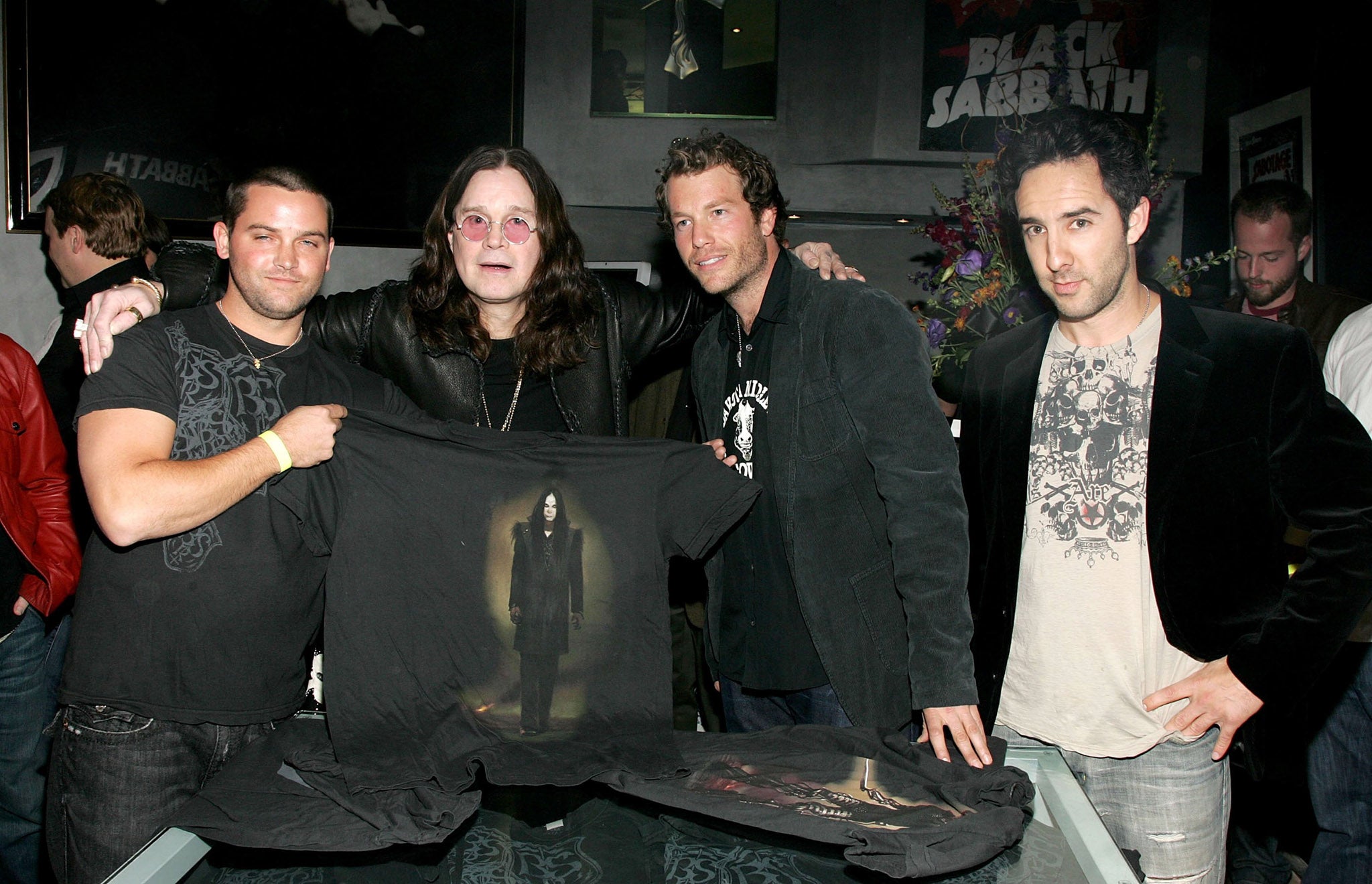 Veteran rockers Black Sabbath have topped the charts thanks to sales of their best-selling vintage T-shirt.
The band - fronted by Ozzy Osbourne - landed the most popular classic rock shirt, thanks to the enduring appeal for music fans of wearing their hearts on their chests.
Their US tour shirt from 1978 has been helped by a sales surge after it was worn by Robert Downey Jr - who plays Iron Man's alter ego Tony Stark - in hit movie Avengers Assemble.
Vintage rock shirts have proved an enduring fashion item for teenagers who were born long after many of the bands split, as well as models and young pop acts who want to add a little more cred.
Retailer HMV has compiled a list of its best-selling classic rock shirts with Sabbath at number one, while Led Zeppelin take the second and third spots. The Beatles make it to number nine in the list with a shirt featuring their 45-year-old album Sgt Pepper's Lonely Hearts Club Band.
HMV spokesman Gennaro Castaldo said classic rock shirts have continued to have an enduring appeal: "More often than not, rock T-shirts used to be something you'd wear to gigs to see your favourite bands, but over time demand has broadened and they've since become a bit of a fashion-statement in their own right.
"Some performers can quickly come and go with the trends, but one genre that has an enduring appeal and seems to remain eternally popular with fans is classic rock and metal."
Young chart sensations One Direction are unsurprisingly the top-selling shirt but vintage acts accounted for a large number of even the overall best-sellers. Some acts have seen their shirts become cool, despite never being particularly fashionable in their heyday, such as Black Sabbath.
Mr Castaldo said: "This year over half the top 30 best-selling T-shirts at HMV were made up of vintage artists and, even though many of them have not been active with new material, they continue to sell in large quantities as many of these acts are revered, and with that comes a level of cool-ness and style that money or promotion can't always buy.

Enjoy unlimited access to 70 million ad-free songs and podcasts with Amazon Music
Sign up now for a 30-day free trial
Sign up

Enjoy unlimited access to 70 million ad-free songs and podcasts with Amazon Music
Sign up now for a 30-day free trial
Sign up
"Along with the baby-boomers who grew up with their music, a new generation of fans are increasingly into them as well, in part out of a recognition that many of the featured T-shirt images now rank as design classics that not only look great but have a real authenticity about them."
HMV's top 10 best-selling classic rock T-shirts for 2012:
1. Black Sabbath - US Tour 78
2. Led Zeppelin - USA 77
3. Led Zeppelin - Celebration Day
4. David Bowie - Smoking
5. Bruce Springsteen - Sand Tour
5. Foo Fighters - Gold logo
6. AC/DC - Angus And Brian
7. Metallica - Skull Explosion
8. Rolling Stones - Union Jack Tongue
9. Beatles - Sgt Pepper
10. Guns N'Roses - Appetite For Destruction
PA
Join our commenting forum
Join thought-provoking conversations, follow other Independent readers and see their replies