David Bowie: Blackstar vinyl contains secrets singer didn't know about, designer reveals
Designer Jonathan Barnbrook said he inserted several surprises for the record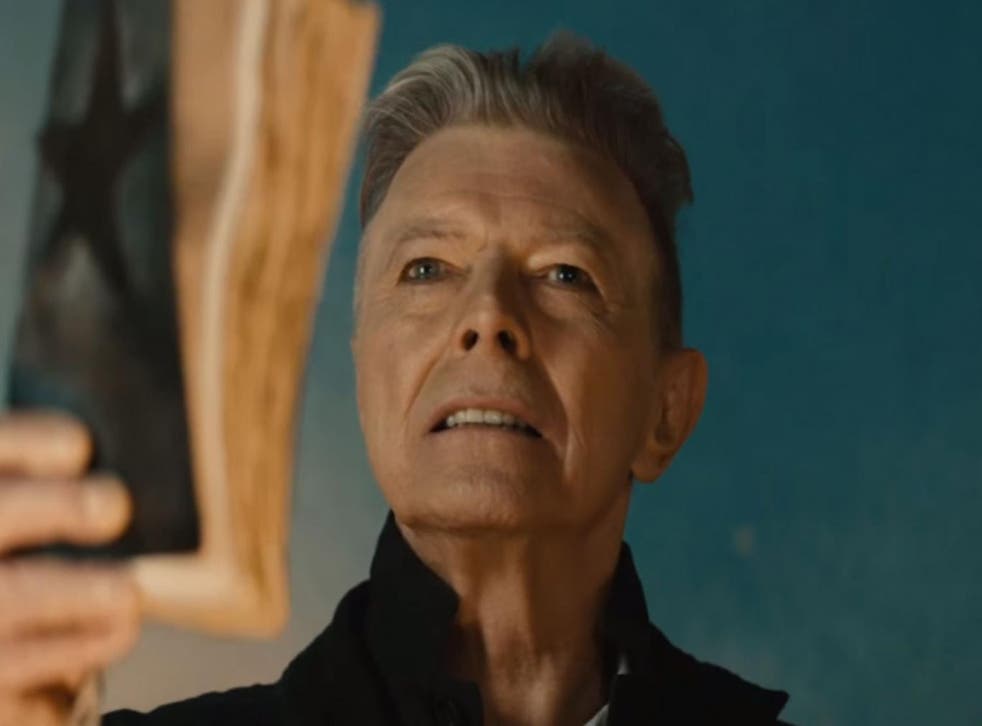 The man who designed David Bowie's final album cover has revealed that it is packed with hidden features that even the singer didn't know about.
Speaking at a V&A talk for what would have been Bowie's 70th birthday, Jonathan Barnbrook said that he inserted several surprises, but declined to elaborate on all of them.
He did confirm speculation from fans that the five stars depicted in various stages of completion on the cover were meant to be read as 'Bowie'.
Fans have already found some of the secrets hidden in the vinyl.
One fan shared a picture showing how exposure to sunlight revealed the image of a galaxy on the main star.
Placing the album cover under a UV blacklight saw the stars glow blue, while one fan found the rough outline of a person in the star field image inside the album cover.
NME reports that Barnbrook said he had learned not to give away too much of his creative process, after being "told off" by Bowie for releasing the original rough designs for The Next Day.
Asked if Bowie told him to fill the artwork with secrets and messages, he replied: "No, he didn't - he didn't know about some of them."
Bowie died on 10 January 2016, two days after his 69th birthday and the release of his final album Blackstar.
His work was recently celebrated at a gig led by Gary Oldman in Bowie's hometown Brixton, with tributes from past collaborators and special guests.
Join our new commenting forum
Join thought-provoking conversations, follow other Independent readers and see their replies