'Blasphemous' rapper Shahin Najafi goes into hiding after Iran's hardline clerics put a $100,000 bounty on his head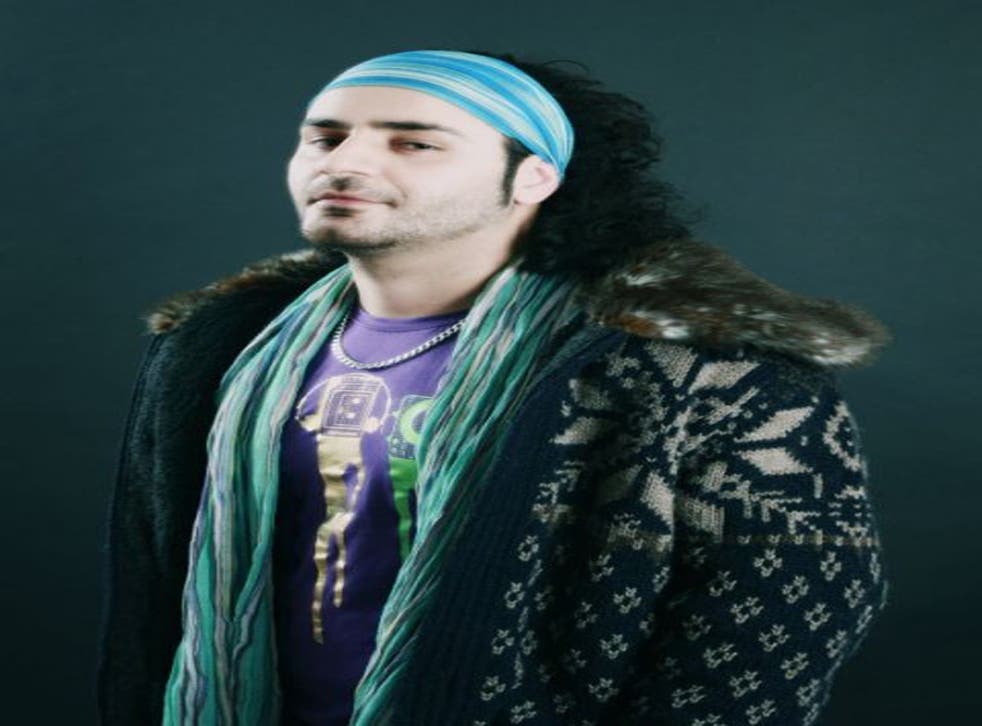 An Iranian rapper has been forced into hiding after hardline clerics offered a $100,000 reward for his murder, incensed by his song satirising the Tehran regime and making allegedly irreverent remarks about an imam.
Shahin Najafi, who lives in Germany, has been called the Salman Rushdie of music after more than 100 people joined an online campaign to "execute" him since the release of his song on 7 May.
"I am still is disbelief," the rap and hip hop artist said in an interview published yesterday. The singer denied the song was meant as a criticism of Islam, but insisted: "I will never apologise for my art or for speaking the truth about the Iranian government."
Mr Najafi's song, "Naqi", takes its name from Ali an-Naqi, one of the 12 imams or religious figures revered by Shia Muslims. Its lyrics focus on oppression, human rights abuses and the contested 2009 presidential election in Iran. Its refrain is an appeal to Naqi to intervene and save the country.
The song has attracted more than 320,000 hits from Iranians on YouTube. But it has been condemned in some circles as a violation of a "fatwa" or religious edict that calls for the execution of anyone who blasphemes Ali an-Naqi. A subsequent fatwa did not mention Mr Najafi by name, but decreed that a singer who insults Ali an- Naqi is guilty of blasphemy.
The Iranian religious website, Shia-Online, put a $100,000 bounty on the singer's head and said he deserved to die for "grossly insulting" Ali an-Naqi. More than 100 people have joined an online "campaign to execute Shahin Najafi".
Mr Najafi is popular within the 120,000-strong Iranian community in Germany. Brought up in a small port in southern Iran, he fled to Germany in 2005 after being threatened, apparently by Iranian intelligence, for staging underground concerts. Tehran has so far made no comment on the fatwas against Mr Najafi.
Register for free to continue reading
Registration is a free and easy way to support our truly independent journalism
By registering, you will also enjoy limited access to Premium articles, exclusive newsletters, commenting, and virtual events with our leading journalists
Already have an account? sign in
Register for free to continue reading
Registration is a free and easy way to support our truly independent journalism
By registering, you will also enjoy limited access to Premium articles, exclusive newsletters, commenting, and virtual events with our leading journalists
Already have an account? sign in
Join our new commenting forum
Join thought-provoking conversations, follow other Independent readers and see their replies