The Independent's journalism is supported by our readers. When you purchase through links on our site, we may earn commission.
Blurred Lines trial: Pharrell Williams wins back more than $1m in latest ruling
There will not be another trial and sales of the song will not be blocked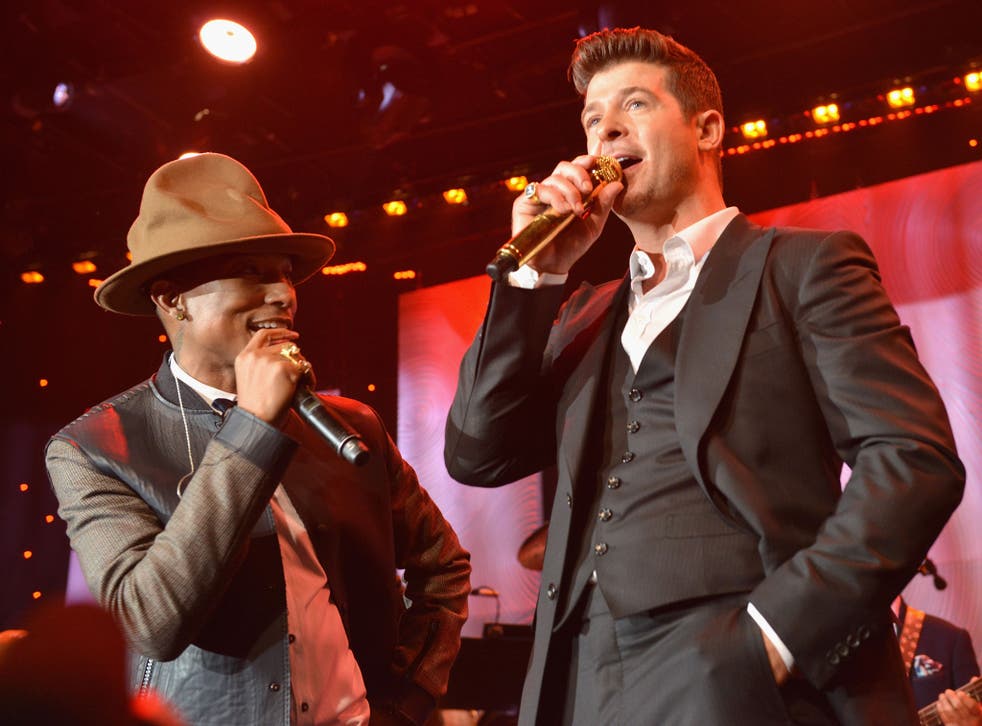 Pharrell Williams has won back more than $1 million after a judge cut the damages he must pay after being found guilty of copyright infringement in the "Blurred Lines" trial.
The chart-topping singer-songwriter was ordered to pay nearly $7.4 million to Marvin Gaye's family in March after a jury decided that his song with co-writer Robin Thicke had stolen from Gaye's 1977 hit "Got To Give It Up".
But now, US district judge John A Kronstadt has ruled that damages should be slashed from $4 million to just under $3.2 million and the cut of profits that Williams must pay reduced from $1.6 million to $358,000 due to lack of evidence.
Gaye's family will, however, receive 50 per cent of Universal's future songwriting and publishing revenues after Kronstadt accepted their argument that the record company should be held liable for distributing "Blurred Lines".
A request for a new trial made by Williams and Thicke's lawyers was rejected, as was a request made by Gaye's family's that would have temporarily blocked sales and performances of "Blurred Lines".
Most derogatory lyrics from Snoop Dogg to Robin Thicke

Show all 10
Richard Busch, attorney for the Gaye Family, issued the following statement: "Mr Thicke and Williams, and their legal team, among others, went on a public relations campaign after the jury's verdict criticising the verdict and saying the evidence did not support the finding of copyright infringement, and did not believe the decision on liability would therefore stand.
"The judge who actually heard all of the evidence disagreed. I am thrilled for the Gaye family, and the thoughtful members of the jury, who had to listen to all of that while remaining silent."
Both Busch and Williams and Thicke's attorney Howard King are reviewing the latest ruling before commenting and deciding upon their next moves. It is expected that Thicke and Williams will take the case to the appeals court.
Williams insists that he was inspired by Gaye's music but was not intending to pass of his work for his own.
Join our new commenting forum
Join thought-provoking conversations, follow other Independent readers and see their replies