BNK48: Member of Thai girl group wears swastika shirt on eve of Holocaust Remembrance Day
The singer, 19-year-old Pichayapa 'Namsai' Natha, delivered a tearful apology for her actions and asked for forgiveness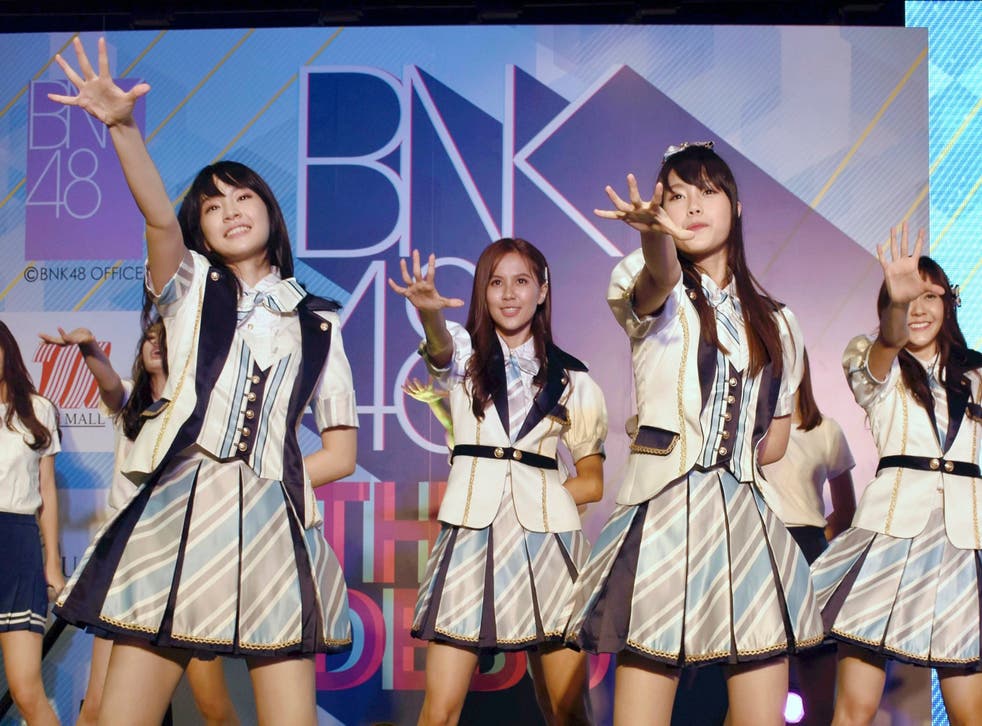 A popular Thai music group has caused a scandal after one of its members was seen wearing a shirt that displayed the swastika flag of Nazi Germany during a rehearsal.
The incident, involving the girl group BNK48, occurred just two days ahead of International Holocaust Remembrance Day, which is marked by sombre ceremonies in other parts of the world, including the nations that hosted Adolf Hitler's notorious death camps, where six million Jews and others were killed by the Third Reich.
The deputy chief of mission of the Israeli Embassy in Bangkok took to Twitter to express "shock and dismay" at the outfit.
"Presenting Nazi symbols by the band's singer hurt the feelings of millions around the world," said Smadar Shapira.
The singer, 19-year-old Pichayapa "Namsai" Natha, has delivered a tearful apology for her actions and asked for forgiveness.
World news in pictures

Show all 50
She later claimed full responsibility for her ignorance in an apology posted on her official Facebook page, according to the South China Morning Post.
"Please give me advice so that I can grow up to be a good adult in the future... I cannot fix the mistake but I promise I will not let it happen again," Namsai wrote in Thai.
Several fans came to Namsai's defence and blamed Thailand's education system, which focuses less on world history and more on events in Thailand and Myanmar.
Incidents involving insensitive use of Nazi symbols occur from time to time in Thailand, where there is little awareness of the Holocaust.
Additional reporting by Associated Press
Register for free to continue reading
Registration is a free and easy way to support our truly independent journalism
By registering, you will also enjoy limited access to Premium articles, exclusive newsletters, commenting, and virtual events with our leading journalists
Already have an account? sign in
Register for free to continue reading
Registration is a free and easy way to support our truly independent journalism
By registering, you will also enjoy limited access to Premium articles, exclusive newsletters, commenting, and virtual events with our leading journalists
Already have an account? sign in
Join our new commenting forum
Join thought-provoking conversations, follow other Independent readers and see their replies