Bonnaroo 2018 line-up features no female headliner for fifth year running
'Glad to see they made some space for women at the top... oh wait'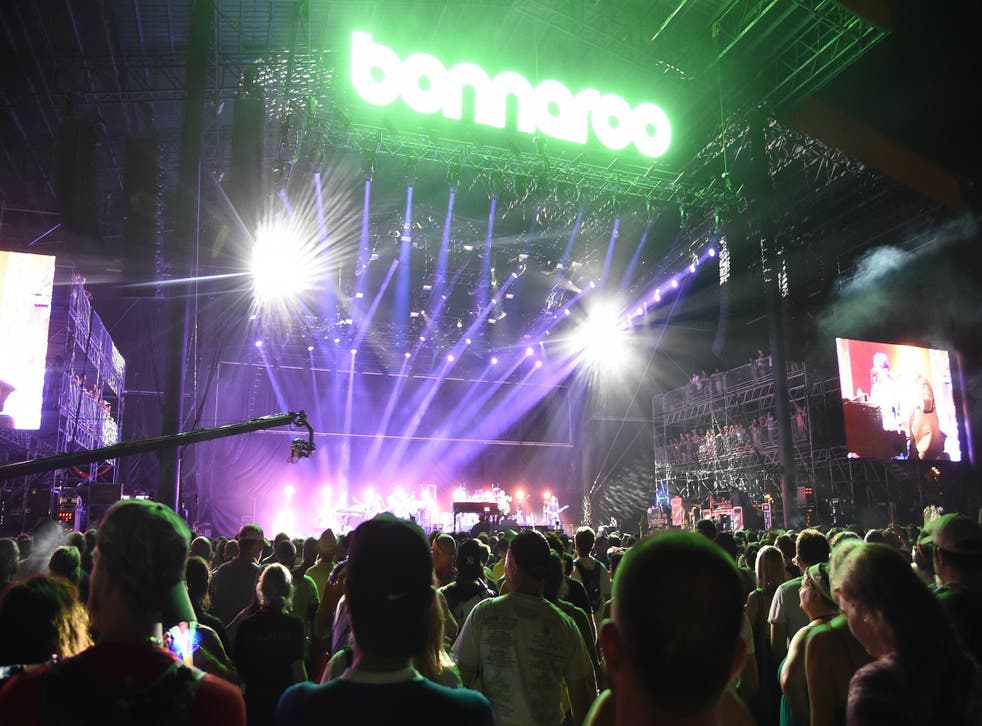 Bonnaroo has announced its 2018 lineup, which features Eminem, The Killers and Muse, but no women headliners.
Eminem will also be headlining Coachella, Governors Ball and Boston Calling this year.
The announcement was made on Tuesday morning.
Other performers at the four day festival will include Bon Iver (who will play two shows) Sturgill Simpson, Future, Moses Sumney, Alt-J, Paramore, Broken Social Scene, Khalid, Nile Rodgers & Chic, Thundercat and Mavis Staples.
A lineup without women headliners is not surprising considering the festival has only featured one over its 16-year stint: Bjork in 2013.
Bonnaroo isn't the only festival to receive criticism for its male-dominated lineups: almost all major music festivals have had the same problem including Coachella, Glastonbury, Outside Lands, Lollapalooza and and more.
While women like Cardi B, Lady Gaga and Kesha may be dominating the music industry, they aren't getting the same degree of recognition with higher billing at festivals.
We can only hope 2019 will be different.
Bonnaroo 2018 will take place June 7-10.
You can see the full 2018 lineup below.
Join our new commenting forum
Join thought-provoking conversations, follow other Independent readers and see their replies