Bonobo interview: Simon Green on new album Migration, living in LA, and observing Britain from the outside
'I felt like I had a genuine learning curve on this record, diving into aspects of production that I'd not really understood before'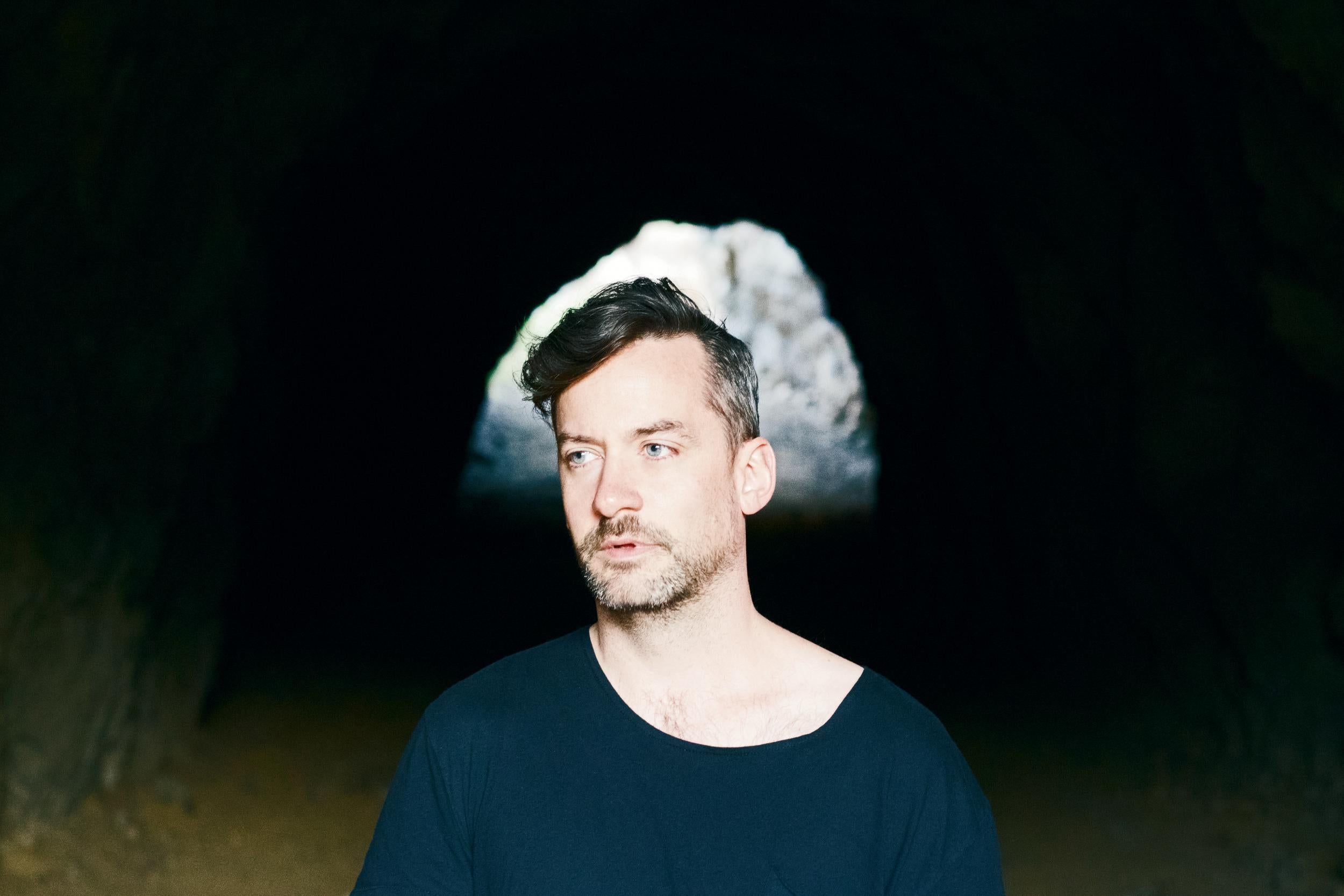 Simon Green – Bonobo – is fighting off a cold at his home in LA ahead of a tour supporting his sixth album, Migration.
He's been living there for two years, and still isn't sure what it is that appeals to such a large number of British artists who have upped sticks and moved across the pond.
"There are so many people here," the 40-year-old says. "Jon Hopkins' house is on the same hill as me."
He reveals that Hopkins is the piano player on Migration's title track: "He's been in the same position as I have, we both moved to LA and were on our own making music, living this parallel existence on the other side of the hill.
"So we were hanging out and I was playing him ideas... I created all the little loops that it starts with – they're all randomly generated – and set them at random and had Jon improvise.
"And that was the idea… to have the pianist improvising to this algorithm. We did about three takes from start to finish and kept it as it was."
Green feels as though LA boasts more of a creative community than a city like New York. He moved there after spending almost three years on the road, which included an epic 18-month tour for his The North Borders album, and describes it as a haven in comparison to New York, which he found fairly stifling for creativity.
"It's a great city, but you can't really afford to make mistakes there, and I wasn't engaging with the city as much. It feels like there are more reasons to be here [in LA], not just musical ones, for the soul as well. There's a good vibe here at the minute, it's having a moment."
California's otherworldly landscapes feature in the artwork for the singles on Migration – which is the follow-up to 2013's acclaimed The North Borders.

Enjoy unlimited access to 70 million ad-free songs and podcasts with Amazon Music
Sign up now for a 30-day free trial
Sign up

Enjoy unlimited access to 70 million ad-free songs and podcasts with Amazon Music
Sign up now for a 30-day free trial
Sign up
Designed by Neil Krug (Lana Del Rey, Boards of Canada), the artwork visualises a carefully considered, almost sinister sparseness in Bonobo's music and the solitary nature of his solo work, much like his contemporary Hopkins.
Green is fascinated by the landscapes of Death Valley, "because it's so alien compared to where I'm from.
"From being in the UK… well all the places I've lived have had quite lush landscapes. And this is Martian… I'm trying to get amongst it as much as I can."
That sense of nature is present in Green's music; the sounds he uses tend to come from acoustic sources and he steers clear of digitally created noise, preferring to craft his own sounds to add a human warmth.
"It's sort of montage, what I do," he explains, "it's taking bits of sound and re-contextualising it and putting things together from two different places and seeing how they fit together. So you end up with this patchwork of stuff that I've recorded."
Green's background is hip hop, and he discovered jazz by searching through those songs and learning what the artists were sampling.
Those influences seem to have come full circle for his latest work – Migration features less of the explicit jazz influences heard on his first three albums, but continues that "cut-and-paste" sample culture.
"I think it was a time and a place with the jazz thing in the early 2000s – back when I started there was more of a fusion of loop-based dance music with jazz influences, which is still a thing... but I don't know if it's where my head is at right now. I'm always trying to find new things that I haven't done before."
Migration's first single "Kerala" looks at the lead theme through bird patterns. Arriving on the Indian state via a Wikipedia tunnel, Green learned how a clear sign of winter in the northern hemisphere is the abrupt arrival of thousands of birds from Siberia, Mongolia and other areas north of the Himalayas.
"I was keeping a thread of migration themes, and there are a lot of migratory birds that will head to Kerala, so I thought that'd be a nice point on the album," he says.
The song, which has a video starring Gemma Arterton, was put together as Green moved through the US, and explores that idea of travelling to other lands with its stop-and-start beats, evoking the sense of pausing for rest before continuing the journey.
Green has spoken before about the difference between American and European electronic music; how EDM is "being slapped in the face and told when a dynamic shift is happening... 'here's the build, here's the drop'".
Taking the opposite approach, of exploring different samples and manipulating them gradually as the song evolves, is best-summarised in "Outlier".
It's one of the standout tracks on the record: crunching beats at the intro are laid beneath woozy synths as, over almost eight minutes, the song builds and builds in tension then releases to an exquisite lull.
"I definitely come from that background of the more subtle shifts, the long build… rather than the quick short-attention span dynamic," Green says.
"That's why I named it 'Outlier' after the residency I had in New York, the festival. I felt like that tied it in the most. It represented the whole vibe of what that was supposed to be about."
Green's DJ set has progressed over the years to the point where he can do two six-hour sets "pretty much back-to-back".
"I wouldn't have been able to do these sets 10 years ago," he says. "I needed the bulk of the music, the knowledge... I needed to acquire the skills to do that. My approach to DJ sets has changed quite a lot really."
Technology over that time-span has changed too. The main thing with Migration, Green says, was the mobility of it, of being able to make the bulk of it on a laptop. Starting out 10 years ago, he was confined to one room. Now he can produce music during a flight, in a hotel room... and that was a big turning point.
"If I've been out on tour all week, three days without sleep, sitting in an airport terminal at 7am with the club still ringing in your ear… that headspace is a valuable place to be in," he says. "It may not be the most comfortable space, but I feel like that ability to make music on the road is what happened.
"I felt like I had a genuine learning curve on this record, diving into aspects of production that I'd not really understood before. I had a lot of people coming through the studio as well, which is the other thing about LA, there's this exchange of ideas which I hadn't had for a while. We were just messing around and trying to learn some stuff."
Green is coming to the UK to rehearse the live set before heading to Germany for the first date on the tour, "which is great, because it hasn't been restricted by all these ridiculous government blocks. It's very free out there".
He finds it strange to observe events taking place in Britain – a lot has taken place in the years that he's been away.
"Fabric, Brexit... it's hard to get a proper perspective and I feel a sort of guilt, like I should be standing there with my people," he says. "I was back at the Hydra a few weeks ago and that still felt like a proper rave though. The will to still go out is there, and that's important."
Bonobo's sixth album Migration is out on 13 January. He plays Village Underground in London on 10 February and tours the UK from 25 February - 4 March
Join our commenting forum
Join thought-provoking conversations, follow other Independent readers and see their replies