Bow Wow caught flying on normal commercial flight after posting 'fake' photo of private jet
Rapper is being relentlessly mocked on social media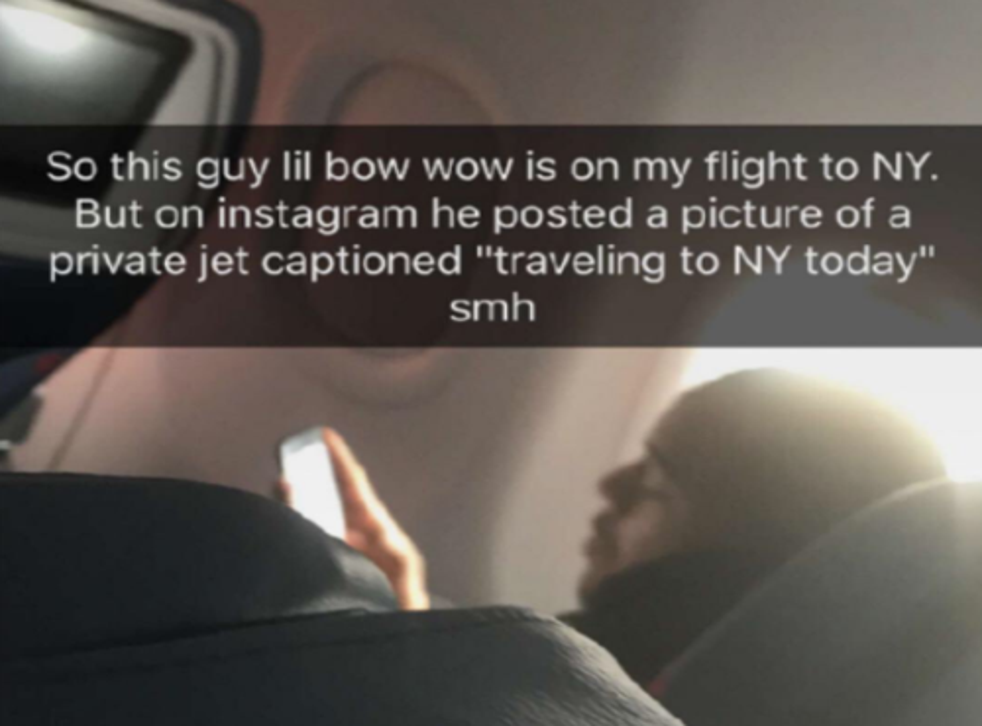 Bow Wow appears to have been caught out after bragging about a glamorous trip in a private jet on Instagram.
The American rapper posted a photo of a jet on tarmac with a car outside and captioned it: "Travel day. NYC press run for Growing Up Hip Hop. Let's goooo. I promise to bring y'all the hottest show EVER."
Unfortunately for him, a fan later spotted the rapper flying on a normal commercial plane... and he wasn't even in first class.
They took a photo of him in his seat and it made its way onto Twitter.
"So this guy lik bow wow is on my flight to NY," they wrote. "But on instagram he posted a picture of a private jet captioned 'travelling to NYC today' smh."
It got worse after someone else did a reverse-image search and found that the picture of the jet Bow Wow posted is actually a stock photo.
The image originally appeared on a Fort Lauderdale website that provides VIP transport.
Suffice to say fans had no mercy.
Whoops.
Join our new commenting forum
Join thought-provoking conversations, follow other Independent readers and see their replies