Britney Spears' ex Jason Allen Alexander seen attending pro-Trump Capitol protest
It is currently unclear if Alexander was part of the mob that broke into the Capitol Building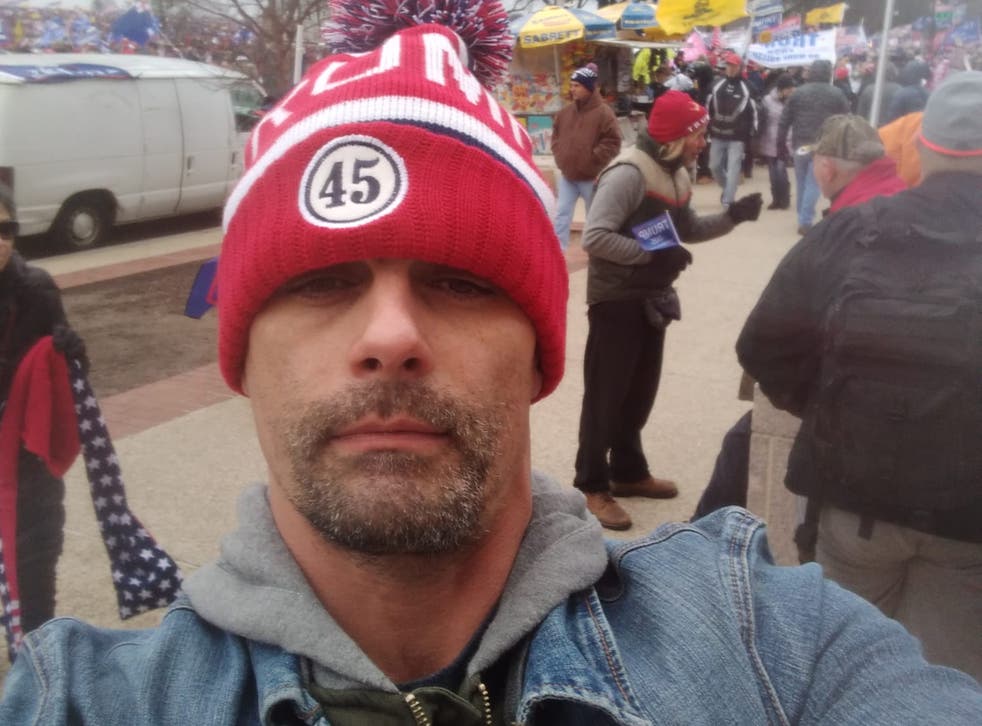 Leer en Español
Britney Spears' ex Jason Allen Alexander was seen at the pro-Trump protest-turned-riot, which broke out in Washington, DC, as Congress was set to count electoral votes to certify Joe Biden's presidential win.
Alexander was briefly married to Spears (his childhood friend from Kentwood, Louisiana) in 2004 after the two eloped in Las Vegas. The marriage was annulled only 55 hours after taking place.
Posting selfies in a "Trump 45" beanie to Facebook,  he captioned, "DC. Millions showed up."
As TMZ reports, it is currently unclear whether Alexander was part of the mob that broke into the Capitol Building.
Alexander's Facebook page, which is public, displays anti-mask and pro-Trump leanings; under "employment", he wrote "Journalist researcher at Conspiracy Theories & History".
On 6 January, Alexander also posted a video with the caption, "Where all my patriots I'm on the Trump Train what will you tell your grandkids".
This past August, Alexander had been seen at #FreeBritney protest in Los Angeles, where fans of the singer were protesting against her ongoing conservatorship. Alexander told Us Weekly, "I'm here to show support for the #FreeBritney movement and Britney. This is an unfortunate situation that's been in her life for a long time. It's affected me and her, and that makes me part of it. I've been quiet for 10 years, and I feel [like] what a good time to come forward now with the movement making noise and the conservatorship hearings going on."
Read More: Britney Spears's conservatorship will last until at least September 2021
Register for free to continue reading
Registration is a free and easy way to support our truly independent journalism
By registering, you will also enjoy limited access to Premium articles, exclusive newsletters, commenting, and virtual events with our leading journalists
Already have an account? sign in
Register for free to continue reading
Registration is a free and easy way to support our truly independent journalism
By registering, you will also enjoy limited access to Premium articles, exclusive newsletters, commenting, and virtual events with our leading journalists
Already have an account? sign in
Join our new commenting forum
Join thought-provoking conversations, follow other Independent readers and see their replies