Cabbage deny claim that frontman sexually assaulted a young woman during Kasabian support slot
Frontman was accused of 'fondling himself' in the band's opening set at Kentish Town Forum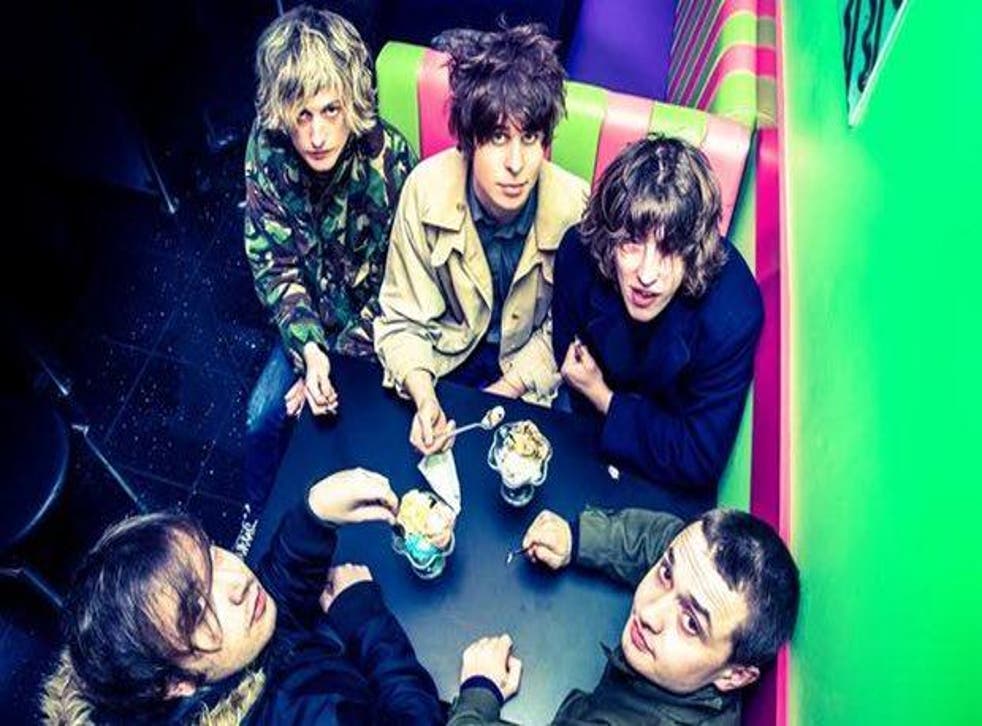 UK band Cabbage have denied a claim that their frontman sexually assaulted a young woman during their support slot for Kasabian at Kentish Town Forum in London this week.
A Twitter post by Nicole Rushworth, who attended the show on 19 April, claimed that lead singer Lee Broadbent stood on the railing during his set, put his hand down his trousers, "fondled himself" then rubbed his hand "over the girl, ragging on her hair... basically forcing her face first into his crotch".
The post then claims that the woman's father complained to security, who spoke with Kasabian's production team and brought Broadbent out to apologise.
Ms Rushworth claims that the frontman refused to do so and told the father that his behaviour was "part of the act".
Ms Rushworth told The Independent: "The point I was trying to make with my tweet was that we have a long way to go with gigs being a safe environment for women, which is why I tagged Safe Gigs for Women in my post.
"The actions of Cabbage's lead singer last night were appalling, and I am in no way trying to bring Cabbage down only but make them responsible for their actions.
"Misogyny in the music community is something many bands are trying to combat and rightly so. I do not know the girl and her Dad that I mentioned in my post, and the last thing I want to do is bring them into this.
"I'm sure that Broadbent's behaviour last night does not reflect the behaviour or morals of the rest of the band, or their fans, but last night's incident needs to be highlighted in order to create positive change within the music industry."
Since the claims emerged music fans have said that there was similarly inappropriate behaviour at a gig where the band supported Blossoms.
However the band have issued a statement categorically denying the accusations against Broadbent.
"We completely deny the accusations put against Lee this morning," the statement read.
"His hands were never down his trousers although he did go down to the barrier to interact with the crowd, as he does at all Cabbage shows.
"After a complaint was made Lee took it on himself to apologise, which is what any decent person would do if he learns that someone has been offended. Lee met with them, discussed the situation and hands were shaken before father and daughter left and then they stayed for the rest of the show.
"Security guards and everyone who saw the show, know that these complaints are completely unfounded. We're very shocked and deeply troubled by these fabrications. Anyone who's listened to our music, been to one of our gigs or read one of our interviews knows that we would never engage in any of the actions that this tweet accuses us of. We 100% support Safe Gigs for Women and everyone. Love Cabbage."
Cabbage are currently scheduled to support Kasabian again tonight at Kentish Town Forum.
Register for free to continue reading
Registration is a free and easy way to support our truly independent journalism
By registering, you will also enjoy limited access to Premium articles, exclusive newsletters, commenting, and virtual events with our leading journalists
Already have an account? sign in