Cardi B breaks Beyoncé chart record with five tracks on Hot R&B/Hip-Hop Songs at the same time
Rapper becomes the third artist and first woman ever to achieve the feat, alongside Drake and Kendrick Lamar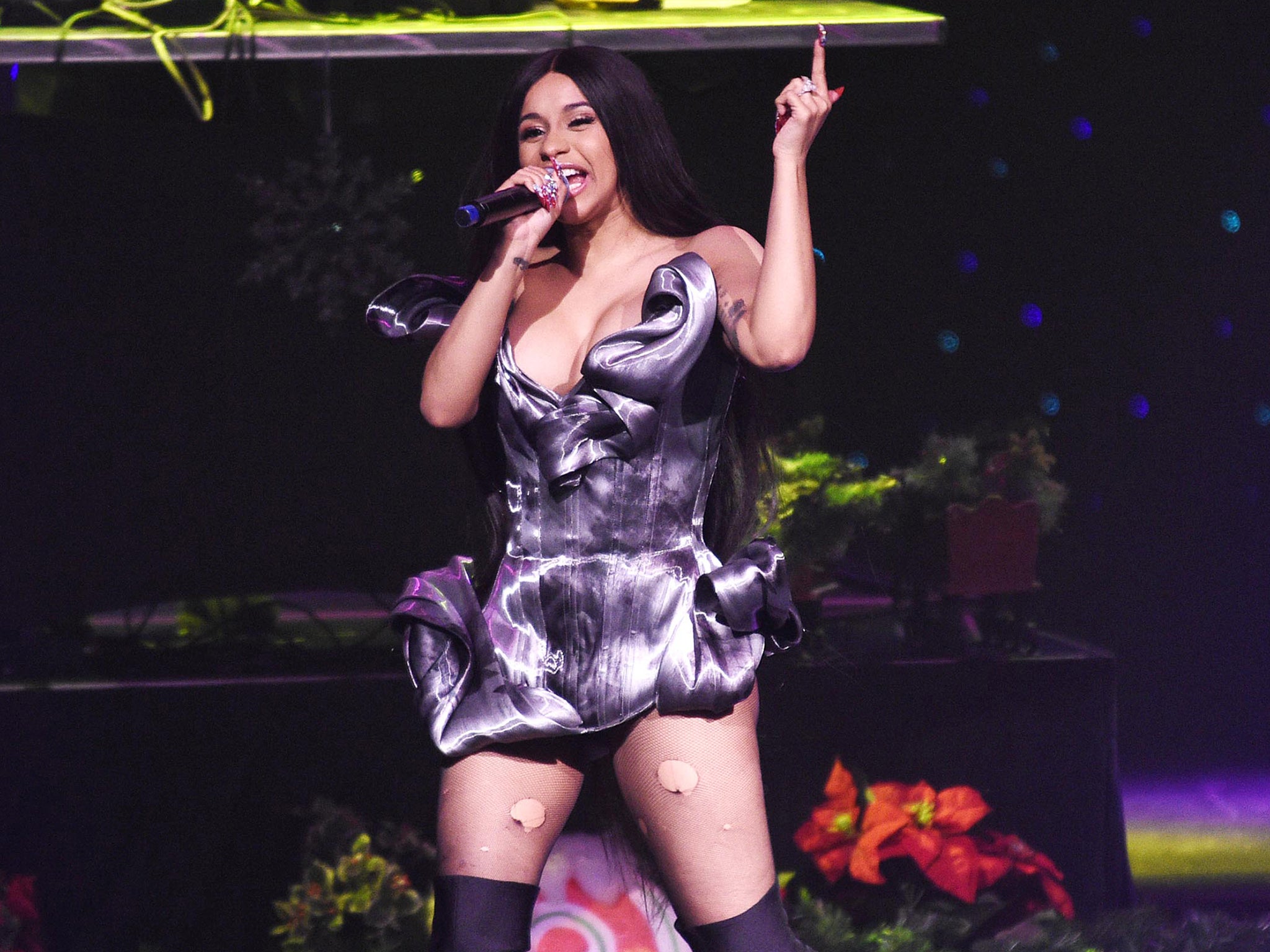 Cardi B has become the first female artist in history to have five of the top 10 hits on the Hot R&B/Hip-Hop Songs chart in a single week since the list began in 1958.
The rapper saw five of her tracks appear on the chart for 20 January, beating a previous record where she and Beyonce were tied with four in the previous two weeks of 6 and 13 January.
She now ties with Drake and Kendrick Lamar for the most concurrent top 10s, according to Billboard: Drake has achieved the feat eight times, all in 2016, while Lamar managed it once in 2017.
Her latest collaboration with Bruno Mars, "Finesse (Remix)," is currently at the top of the chart, while the G-Eazy collab "No Limit" sits at No. 3.
Her tracks "Motorsport," "Bartier Cardi" and "Bodak Yellow" sit at No. 4, No. 7 and No. 10, respectively.
And she may soon have a sixth track on the chart, thanks to a collaboration with Yo Gotti which is expected to drop soon.
"Say where I'm at? K.O.D./Where I'm at? I'm at LIV/What I'm doin'? Poppin' pussy/Where he at? At the crib," Cardi can be heard rapping a preview of the song.
Follow Independent Culture on Facebook
Join our commenting forum
Join thought-provoking conversations, follow other Independent readers and see their replies