The Independent's journalism is supported by our readers. When you purchase through links on our site, we may earn commission.
Chance the Rapper is creating a new awards show for teachers
The Twilight Awards will be hosted by James Corden and will feature an array of special performances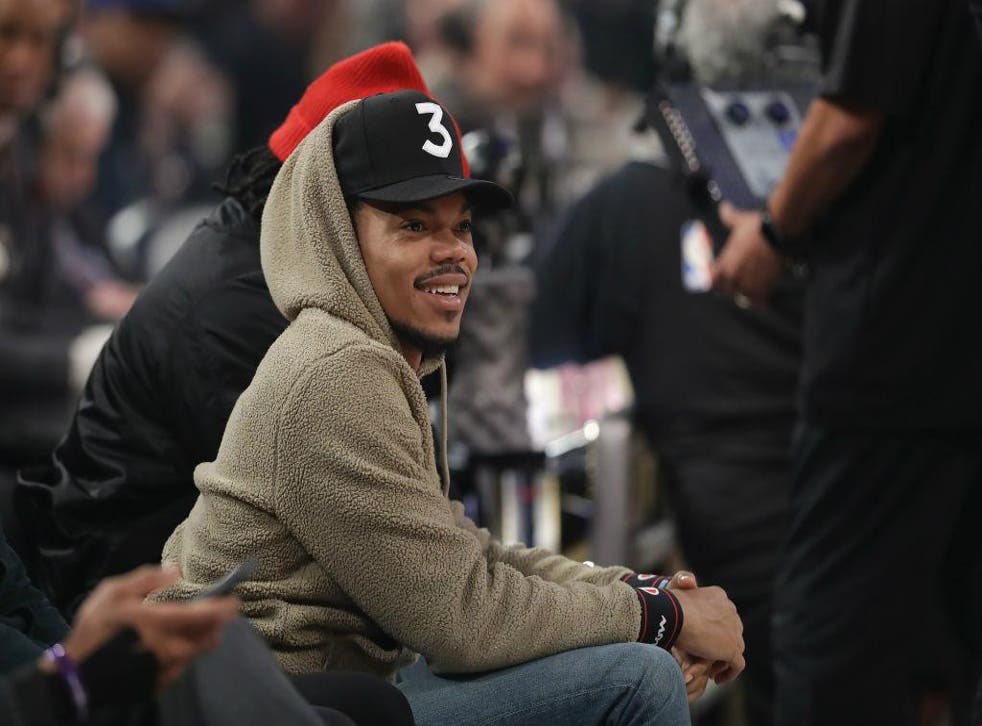 Chance the Rapper has used the platform of his fame to achieve incredible things.
Through his youth empowerment charity SocialWorks, the rapper has raised millions in funds for public schools in the Chicago-area, while establishing numerous creative programmes to open up accessibility to the arts.
At SocialWorks' latest summit, Chance announced the first-ever Twilight Awards, which are set to take place in Chicago in June of 2018. The ceremony looks to highlight "teachers, parents, principals, and students that convey leadership".
James Corden will host, while the awards will also rope in some special guest performances to add an extra layer of glitz to the proceedings.
Chance also announced this year's recipients of the New Chance Fund; $2.2 million dollars had been raised in order to award a $100,000 grant to 20 Chicago Public Schools.
At this year's BET Awards, the rapper shared an incredible speech that stressed his own personal sense of duty to improve not only his local community, but communities all over the world.

"To be receiving something like this at my age," he began. "It feels a little early to be getting something like this, but my God doesn't make mistakes, and I like to think that he's putting this enormous pressure on me to see how I react."
"And I had plans originally to try and tell the world and everybody watching how to make it a better place. To tell everybody in this government that y'all need to let everybody out of jail for selling weed before you start making it legal for people to sell it and make capital off of it."
"I want to be more involved outside just my community of Chicago. I want to travel overseas and help out people all over the world. And like I said, being 24 and getting something like this, it doesn't feel deserved yet. But like I said - my God is putting the pressure on me so I can become who I'm supposed to be."
Follow Independent Culture on Facebook for all the latest on Film, TV, Music, and more.
Register for free to continue reading
Registration is a free and easy way to support our truly independent journalism
By registering, you will also enjoy limited access to Premium articles, exclusive newsletters, commenting, and virtual events with our leading journalists
Already have an account? sign in
Register for free to continue reading
Registration is a free and easy way to support our truly independent journalism
By registering, you will also enjoy limited access to Premium articles, exclusive newsletters, commenting, and virtual events with our leading journalists
Already have an account? sign in
Join our new commenting forum
Join thought-provoking conversations, follow other Independent readers and see their replies